B&H Pays the sales tax!
Today's Deal Zone...
Top deals pages...
Wishlist pages...
Search for deals...
SAVE $700
Apple 27" iMac with Retina 5K D…
$6 FREE ITEMS
SAVE $250
Sigma 35mm f/1.4 DG HSM Art
SAVE $400
Apple 21.5" iMac with Retina 4K…
SAVE $450
Apple 21.5" iMac with Retina 4K…
SAVE $50
Samsung S32D850T 32" Widescreen…
$246 FREE ITEMS
SAVE $600
Nikon Z 7 Mirrorless
View all 37 deals…
PLEASE buy at B&H via this site to support Lloyd's reviews!
How to boot off an external drive
You can start your Mac ("boot" it) using an internal or external drive. Doing so allows you to repair or erase, repair or recondition your regular boot drive.
You can clone your regular boot drive, then boot off the clone for such operations, then switch back to your regular boot drive.
Choosing your startup disk
After installing system software, the system will have set the startup volume to the new system.
At other times, you can boot using any available system on any drive by going to System Preferences => Startup Disk. After rebooting, you'll be running whichever system you've chosen; you can freely reboot with either.
You can also hold down the "option" key on your keyboard right after turning on your Mac— this will provide a list of bootable systems on all attached (and powered-on) drives.
OWC Thunderbolt 3 Dock
Ideal for any Mac with Thunderbolt 3
Dual Thunderbolt 3 ports
USB 3 • USB-C
Gigabit Ethernet
5K and 4K display support plus Mini Display Port
Analog sound in/out and Optical sound out
Works on any Mac with Thunderbolt 3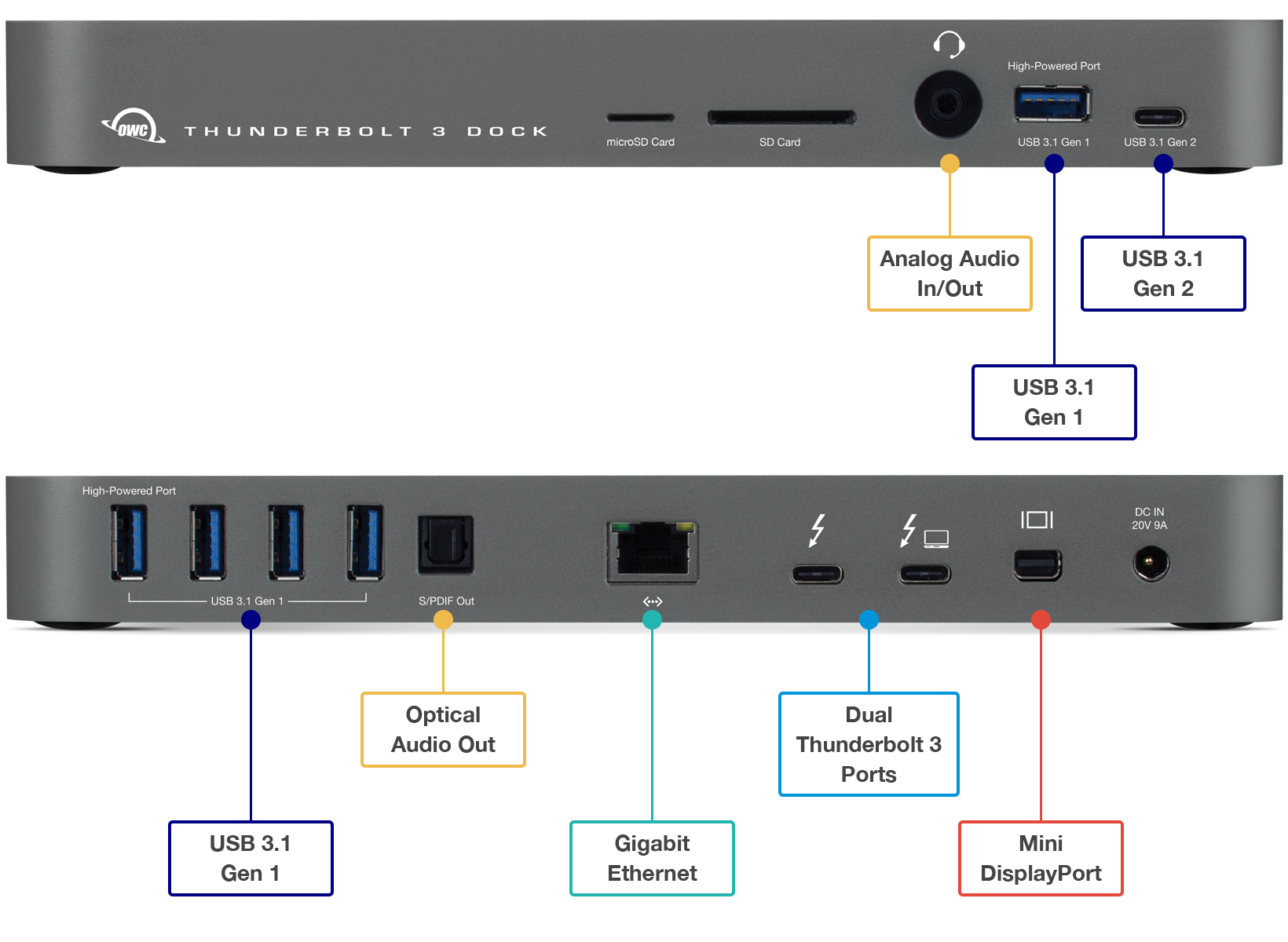 Other stuff
Mac Pro boot options
For Mac Pro users, an external boot drive allows use of all the internal storage bays for your data (eg for a striped RAID in a Mac Pro).
Other options also exist, such as using an internal solid state drive for a boot drive. See How to Make Your Mac Feel Lightning Fast and Installing a Solid State Drive.
Why won't my Mac start off an external SATA (eSATA) drive?
In general, you cannot start your Mac using an eSATA (external SATA) drive. There are certain exceptions with specialized eSATA cards, and/or routing an internal SATA port outside the Mac, such as the Newer Techology Extender Cable.
Why won't my PowerPC Mac start off an external Firewire 800 or other drive?
I regularly get emails from puzzled uses whose Power-PC Mac won't boot off an external drive. See below for why this is so— the drive must be partitioned with Apple Partition Map.
Most vendors now ship external drives using GUID; you'll have to re-partition the drive for PowerPC booting.
Cloning a drive
In most circumstances, don't waste your time re-installing a system and all your applications.
See How to Upgrade Your System/Boot Drive and How to Clone a Drive/Volume.
Partition table type PERMALINK
See Partitioning for more on the process of turning a drive into useful volumes for your Mac.
Select the hard drive at left, and click the Options… button.
All Intel Macs should use GUID Partition Table.
Choose Apple Partition Map to start up a PowerPC Mac. If you don't do so, you won't be able to boot your PowerPC Mac and you'll have to repartition the drive.
Hard drives or SSD.