Hard drives or SSD.
Multi-second System Hangs with Rainbow Beachballs
Status: still happens in 10.7.2, especially with Microsoft products, and Adobe Dreamweaver and disk-intensive activity.
Under Mac OS X Lion, I've noticed an pronounced increase in system delays and hangs of multiple seconds with the infamous "rainbow beachball" cursor.
The delay varies, but affects programs like Microsoft Excel very frequently for me. While the delays are usually no more than 2-4 seconds, they become quite irritating when trying to get work done.
Hard drives or SSD.
OWC Thunderbolt 3 Dock
Ideal for any Mac with Thunderbolt 3
Dual Thunderbolt 3 ports
USB 3 • USB-C
Gigabit Ethernet
5K and 4K display support plus Mini Display Port
Analog sound in/out and Optical sound out
Works on any Mac with Thunderbolt 3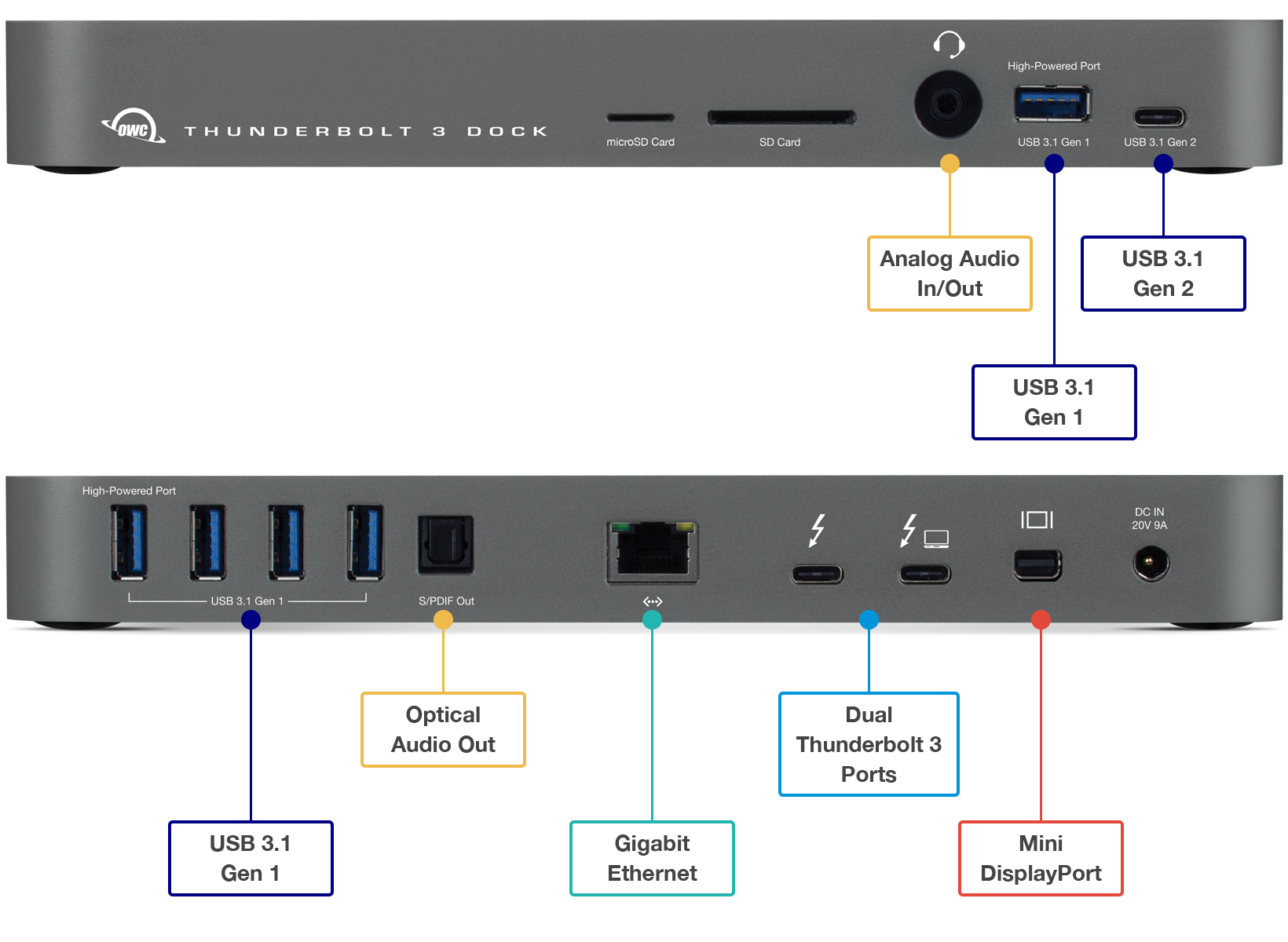 √ No more slow and noisy hard drives!