Hard drives or SSD.
iMac 5K vs Mac Pro, XCode build diglloydTools
IntegrityChecker(tm) v1.2.3 64-bit, diglloydTools 2.2.7b
iMac 5K 4.0 GHz, 32GB, 1TB SSD, AMD Radeon R9 M295X 4GB GDDR5 -versus-
2013 Mac Pro 3.3 GHz 8-core, 64GB, 1TB SSD, D700
Apple XCode is used for building applications from source code. It benefits from CPU cores.
XCode build
Build the C++ project diglloydTools. The build was done five times, taking the fastest times for each. Variation was less than 5%.
The iMac turns in an impressive build time, given that the 8-core 3.3 GHz Mac Pro has twice the cores.
OWC Thunderbolt 3 Dock
Ideal for any Mac with Thunderbolt 3
Dual Thunderbolt 3 ports
USB 3 • USB-C
Gigabit Ethernet
5K and 4K display support plus Mini Display Port
Analog sound in/out and Optical sound out
Works on any Mac with Thunderbolt 3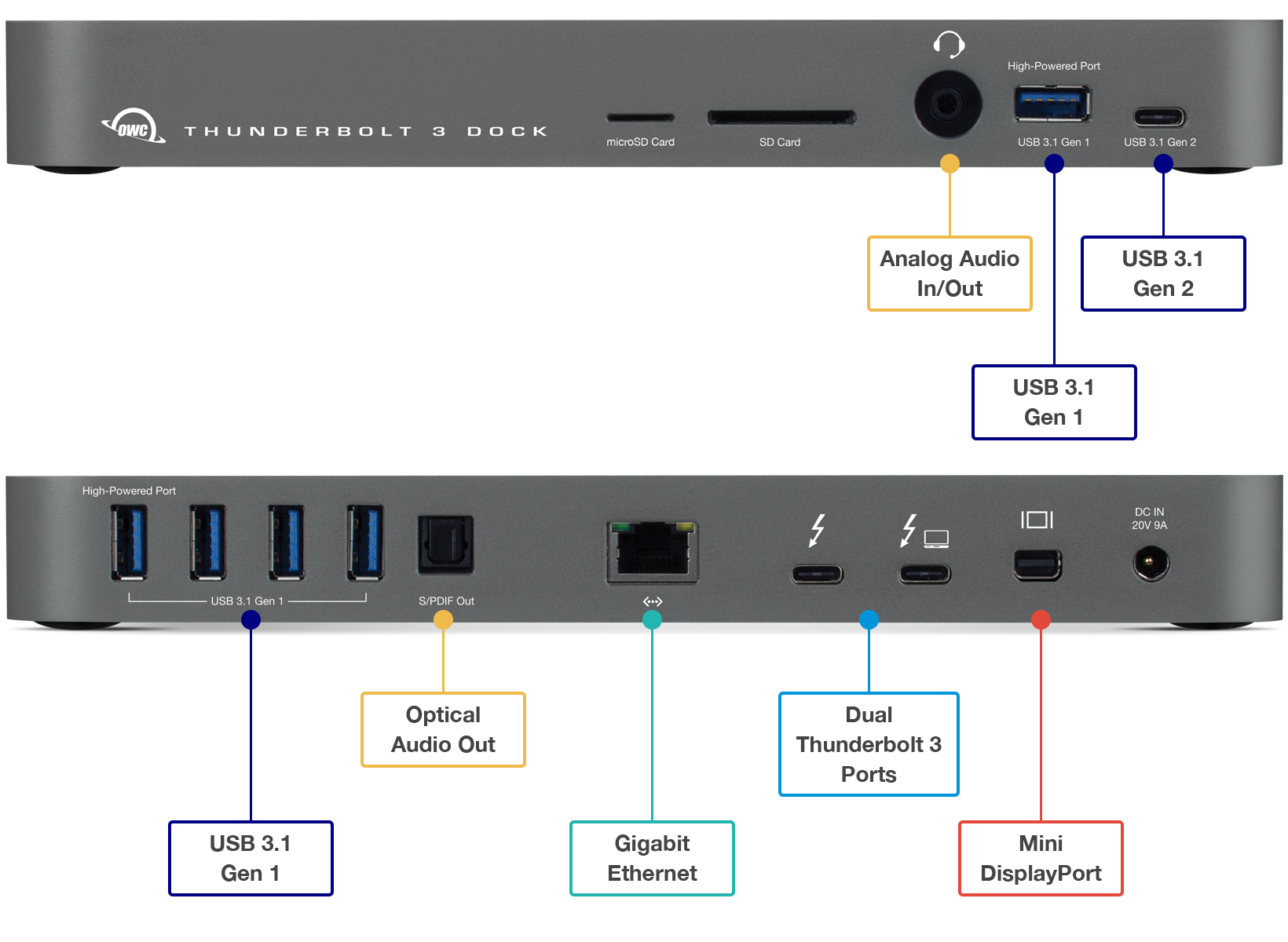 Hard drives or SSD.