Today's Deal Zone...
Top deals pages...
Wishlist pages...
Search for deals...
SAVE $1000
Sony a9 Mirrorless
SAVE $300
Apple 15.4" MacBook Pro with To…
SAVE $1200
Apple 15.4" MacBook Pro with To…
SAVE $600
Apple 15.4" MacBook Pro with To…
SAVE $600
Sony A8F-Series 65"-Class HDR U…
SAVE $400
Sony X900F Series 65"-Class HDR…
SAVE $400
Sony X830F Series 70"-Class HDR…
SAVE $800
LG C8PUA Series 65"-Class HDR U…
View all 37 deals…
Which Mac and Why?
Protect your data with fast storage and backup.
Don't buy lower performance for more money!
Diglloyd consulting starts you out on solid footing. 🖥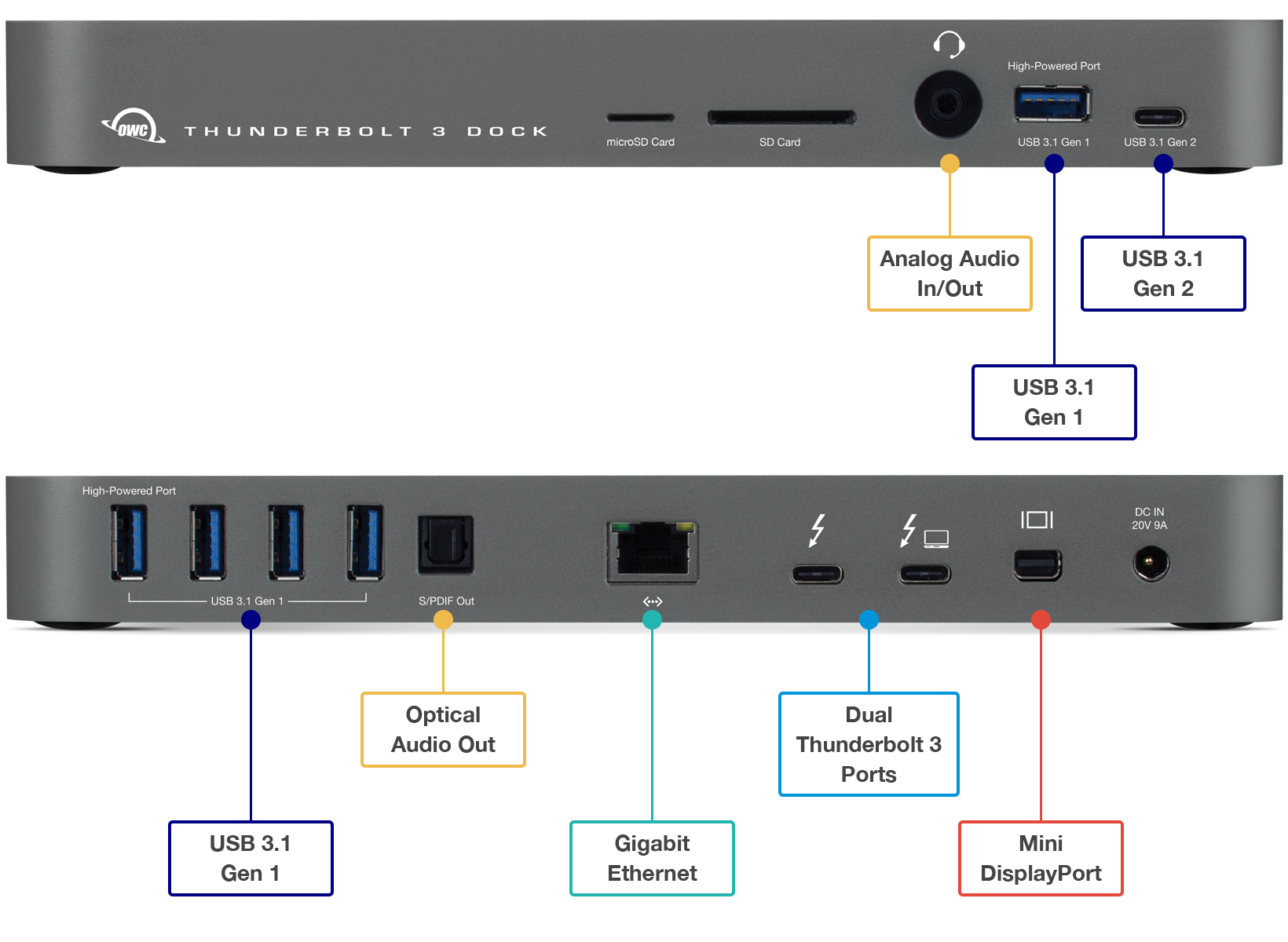 OWC Thunderbolt 3 Dock
Must-have expansion for iMac/MacBook Pro/Mac mini
Thunderbolt 3 • USB 3 • USB-C • Gigabit Ethernet • Dual Thunderbolt 3 Ports
4K Support • Mini Display Port • Analog sound in/out • Optical sound out

Works on any Mac with Thunderbolt 3
Best Practices with Time Machine
Time Machine is not a full backup solution.
Time Machine can be pressed into service as a complete backup strategy, but that begets various headaches (sooner or later). Use it for its strengths and always have external formal backups in addition to Time Machine.
Time Machine = short-term data protection
Time Machine should be thought of as an adjunct to formal backups. It is essential to have formal external backups stored safely away from the computer (a minimum of three is best, but two is acceptable for some users). Use the cloning backup strategy.
Time Machine should be thought of as a short-term protection system. The value of Time Machine lies in backing up (every hour) your current work. Deleting a file, getting a slightly older version, etc— these are where Time Machine offers great value.
Cloning is a far better solution for fast and efficient system recovery, including booting a bootable clone.
Using Time Machine to backup files created last year that never change does not leverage any value from Time Machine. While it is convenient to have one huge TM backup of everything, when backup-volume capacity or backup speed gets in the way, this strategy becomes a nuisance, as does the very slow restore speed should one need a complete restore.
Capacity of the backup volume
The volume capacities are not directly relevant. What matters is how much data is actually backed-up.
For example, a system might have a 2TB working drive with only 200GB of data stored on it. In that situation, one could reasonably use a 500GB volume for the Time Machine backup.
Exclude unchanging (static) items
If the Time Machine volume has too litle space to backup everything, exclude older items that won't change (this assumes that multiple external backups include these items!).
Often, 80% or more of the files never change (music, images, etc). Such files often consume most of the capacity in question. If capacity allows, Time Machine can just be left as-is and backup these files. But if space is short on the TM backup volume, folder of such files are excellent candidates to exclude from TM backup. This can free up hundreds of gigabytes on many systems.