Today's Deal Zone...
Top deals pages...
Wishlist pages...
Search for deals...
SAVE $1000
Sony a9 Mirrorless
SAVE $300
Apple 15.4" MacBook Pro with To…
SAVE $1200
Apple 15.4" MacBook Pro with To…
SAVE $600
Apple 15.4" MacBook Pro with To…
SAVE $600
Sony A8F-Series 65"-Class HDR U…
SAVE $400
Sony X900F Series 65"-Class HDR…
SAVE $400
Sony X830F Series 70"-Class HDR…
SAVE $800
LG C8PUA Series 65"-Class HDR U…
View all 45 deals…
Which Mac and Why?
Protect your data with fast storage and backup.
Don't buy lower performance for more money!
Diglloyd consulting starts you out on solid footing. 🖥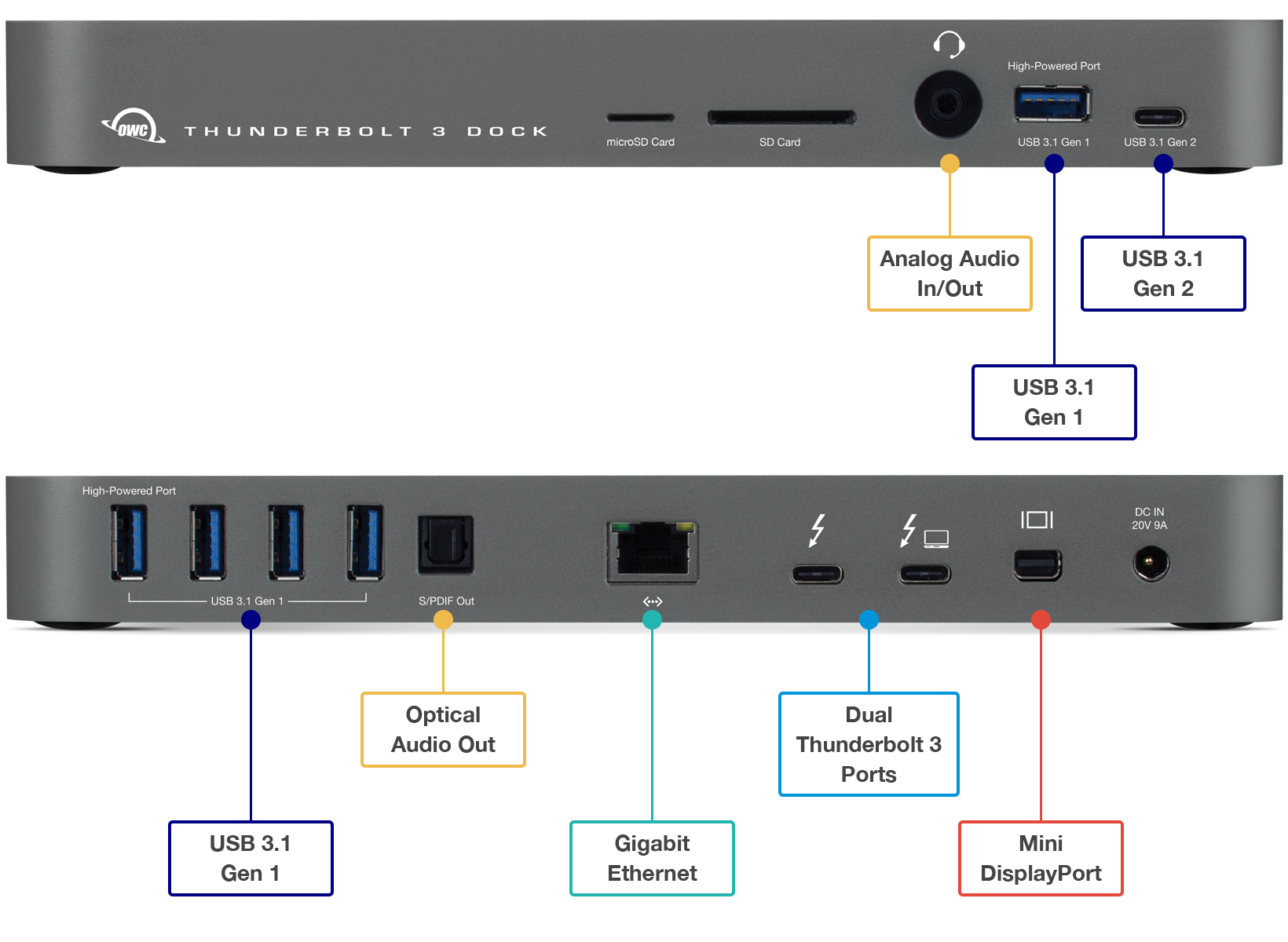 OWC Thunderbolt 3 Dock
Must-have expansion for iMac/MacBook Pro/Mac mini
Thunderbolt 3 • USB 3 • USB-C • Gigabit Ethernet • Dual Thunderbolt 3 Ports
4K Support • Mini Display Port • Analog sound in/out • Optical sound out

Works on any Mac with Thunderbolt 3
Using Time Machine for Data Safety
If you're not using Apple's Time Machine, you're missing out on up-to-the-hour protection that protects you without any effort
Every hour, Time Machine kicks in and takes note of new files, changed files and deleted files. Time Machine also keeps daily and weekly backups. New and changed files are backed-up; versions of deleted files remain present for recovery if needed. Obviously a backup drive must be online and available for this to happen, so Time Machine does require a separate volume from your main drive for backup.
The elegance of Time Machine is that it's built in, and that it's incremental, saving versions of files, deleted files, etc, so that you can find a file you changed or deleted a day ago or a month ago.
Shown below are the System Preferences for Time Machine. For more on this, see Configuring Time Machine, and be sure to read the subsequent pages here on this site.
Time Machine vs Time Capsule
Time Machine is backup software, built into Mac OS X.
Time Capsule is an external, networkable hard drive that can be used as a backup device by Time Machine, or for other purposes.
Recommendations
Don't miss the subsequent pages for more.
Time Machine has saved me from my own mistakes many times, and I would not be without it.
Be sure to use Time Machine, it's a no-brainer, the absolute minimum that you must do to protect your data. Once set up, it's all benefit, with no downside. Don't skip regular backups in addition to Time Machine.