Hard drives or SSD.
Starting a Time Machine Backup When Desired
Time Machine should normally be left running in automatic mode, giving you regular backups that cost you no mental effort.
You can initiate a Time Machine backup whenever you like, even if Time Machine is turned off: you can leave it turned off, and just backup whenever you choose instead. This might be preferred for some specific uses, such as with Adobe Lightroom. However, turning off Time Machine means you lose protection for everything until the next time you manually start a backup.
Tips
The same ideas hold any time you've completed some important work.
OWC Thunderbolt 3 Dock
Ideal for any Mac with Thunderbolt 3
Dual Thunderbolt 3 ports
USB 3 • USB-C
Gigabit Ethernet
5K and 4K display support plus Mini Display Port
Analog sound in/out and Optical sound out
Works on any Mac with Thunderbolt 3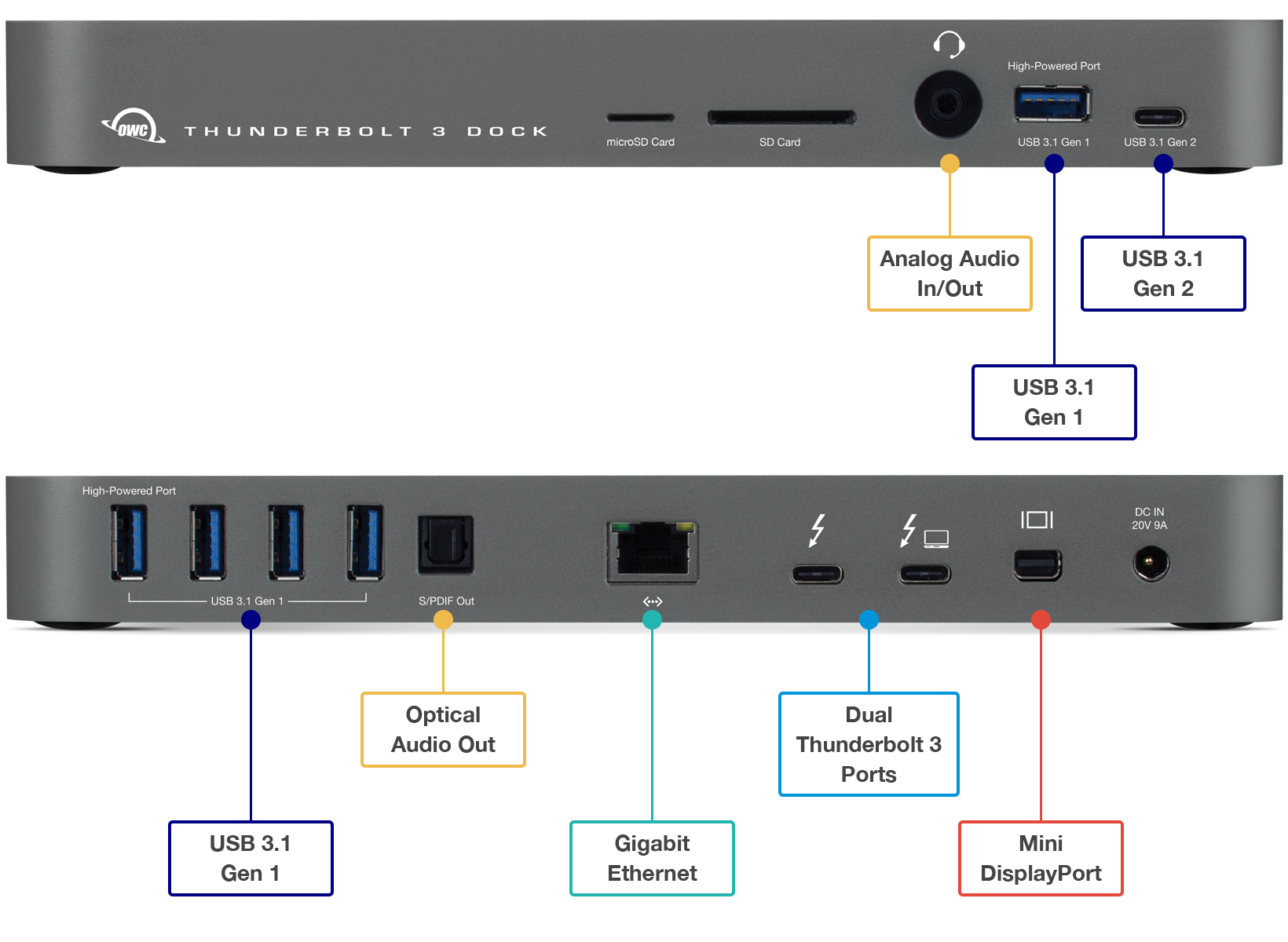 Hard drives or SSD.