Today's Deal Zone...
Top deals pages...
Wishlist pages...
Search for deals...
$246 FREE ITEMS
SAVE $600
Nikon Z 7 Mirrorless
View all 28 deals…
128GB Memory in iMac 5K
Up to 128GB for 2019 iMac 5K!
Up to 64GB for 2015/2017 iMac 5K



Save nearly 50% over Apple pricing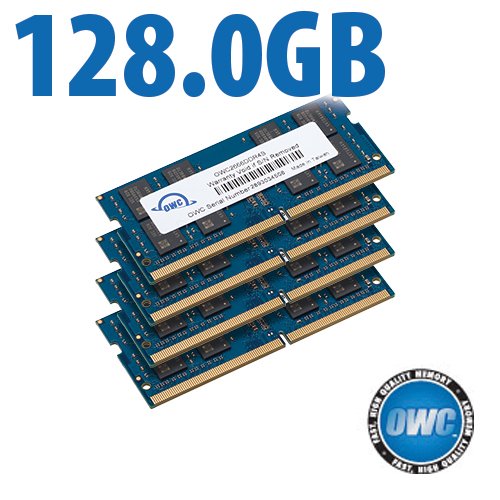 2019 iMac 5K: Adobe Camera Raw Enhance Details
Last updated 2019-05-16 -
Send Feedback
Related
:
2019 iMac 5K, 4K and 5K displays, Adobe Camera Raw, Adobe Camera Raw Enhance Details, computer display, GPU, iMac, iMac 5K, Macs, memory, Photoshop, video
MPG tested the 2019 iMac 5K 3.6 GHz Intel Core i9 8-core / 128GB / 2TB / Radeon Vega 48. Purchase with 8GB memory, then add 64GB or 128GB OWC memory. See recommended Macs for photographers and videographers.
These tests made possible by loaner gear from B&H Photo and OWC, so please buy your gear at B&H Photo and OWC/MacSales.com using any link from this site or MacPerformanceGuide.com, ditto for OWC/MacSales.com. See also 2019 iMac 5K: Recommended Models and Accessories.
Unsure which Mac to get or how to configure it? Consult with Lloyd.
Results
See How Much are GPU and CPU Cores used by Adobe Camera Raw Enhance Details?.
The Adobe Camera Raw Enhance Details feature is as GPU intensive as it gets, pushing the GPU to 100% utilization for extended periods when processing a batch of files.
Here we have in esssence a real-world nearly pure GPU speeds test. Impressively, the 2019 iMac 5K Vega48 is within ~1% of the 2019 iMac Pro Vega56!
Of perhaps more practical interest for some is whether upgrading the 2019 iMac 5K GPU from the Radeon 580X to the Vega 48 option is worth it. It certainly is for Enhance details, though other Photoshop usage tends to use the GPU only briefly so that the $450 upcharge for Vega48 should be last in line for upgrades (go with 8 core CPU, larger SSD, more memory first).
The 2017 iMac 5K takes 34% longer to process the files than that 2019 iMac 5K Vega 48, but only 9% longer than the 2019 iMac 5K 580X.
Recommended for iMac 5K

| | | | | | |
| --- | --- | --- | --- | --- | --- |
| | | | | | |
| | | | | | |
Recommended 2019 iMac 5K (buy OWC memory separately)

| | | |
| --- | --- | --- |
| | | |
Since the 2019 iMac 5K uses dual channel memory, four modules versus two has no bearing on memory bandwidth, unlike the iMac Pro.