Thank you for buying via links and ads on this site,
which earn me advertising fees or commissions.
As an Amazon Associate I earn from qualifying purchases.
877-865-7002
Today's Deal Zone Items...
Handpicked deals...
√ No more slow and noisy hard drives!
2019 iMac 5K: Recommended Models and Accessories
2019-05-03 -
Send Feedback
Related
:
2019 iMac 5K, 4K and 5K display, backup, computer display, display connectivity, DisplayPort, iMac, iMac 5K, Macs, memory, Other World Computing, OWC Thunderbay, storage, Thunderbolt, video
MPG tested the 2019 iMac 5K 3.6 GHz Intel Core i9 8-core / 128GB / 2TB / Radeon Vega 48. Purchase with 8GB memory, then add 64GB or 128GB OWC memory. See recommended Macs for photographers and videographers.
These tests made possible by loaner gear from B&H Photo and OWC, so please buy your gear at B&H Photo and OWC/MacSales.com using any link from this site or MacPerformanceGuide.com, ditto for OWC/MacSales.com. See also 2019 iMac 5K: Recommended Models and Accessories.
Unsure which Mac to get or how to configure it? Consult with Lloyd.
Which 2019 iMac 5K?
See the 2019 iMac 5K models in stock at B&H Photo. B&H Photo does not charge sales tax for most states and these have free expedited shipping.
Some users should consider the iMac Pro instead of the 2019 iMac 5K (contact Lloyd for consulting to discuss).
MPG recommends the following for serious use, in priority order:
8-core CPU. Cores matter in Photoshop and Lightroom—don't fool around with only 6 cores.
64GB or 128GB memory installed post-purchase (

buy the iMac with only 8GB

)—get 128GB for about what Apple charges for 64GB.
Minimum 1TB SSD, MPG strongly recommends 2TB so that things like Lightroom catalog can fit over time and run at full speed. Avoid "Fusion" models.
Radeon Vega 64 is a plus (+$450) but speeds up few things in any important way except Enhance Details.
The three configurations shown below are the best starting point for photographers, or see all in-stock 2019 iMac 5K.
CLICK TO VIEW: Recommended 2019 iMac 5K (buy OWC memory separately)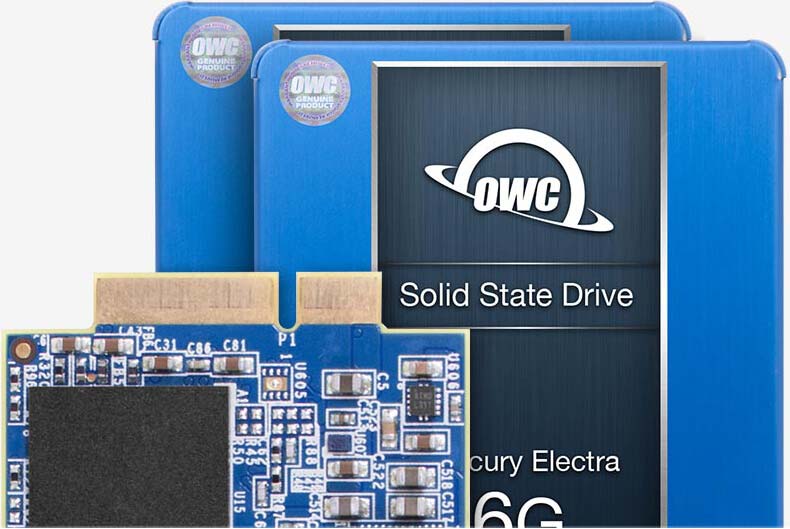 Backup, peripherals, etc
Budget for peripherals as well as AppleCare.
Backup
Everyone should have an absolute minimum of two backups drives and preferably four: two always-attached, and two offsite. Single drives are best for offsite backup (separable and multiply redundant on power supply).
The OWC Thunderbay 4 makes an excellent "always attached" backup unit for Time Machine and clones spread across its 4 drives (use the drives individually, not RAID).
CLICK TO VIEW: Single Drive Backup solutions for Thunderbolt 3 Macs
Primary storage
Most photographers are going to need large storage like the OWC Thunderbay 4 or OWC Thunderbay 6.
Note: the Thunderbay 4 is a terrific solution (I have 5 of them) but a Thunderbolt 3 version should be out soon. Hard drives go into the Thunderbay 4 or an external enclosure.
CLICK TO VIEW: Primary Storage Devices for Thunderbolt 3 Macs
Fast and cost effective way to backup!
Port expansion
To attach Mini DisplayPort display, the OWC Thunderbolt 3 Dock is best.
See also OWC Offers Dual DisplayPort and dual HDMI Adapter for Thunderbolt 3 Macs or PCs.
CLICK TO VIEW: Port Expansion for Thunderbolt 3 Macs
Peripherals
Hard drives or SSD.