2019 iMac 5K: Real World Photoshop: Make Multi-Res Image Series
MPG tested the 2019 iMac 5K 3.6 GHz Intel Core i9 8-core / 128GB / 2TB / Radeon Vega 48. Purchase with 8GB memory, then add 64GB or 128GB OWC memory. See recommended Macs for photographers and videographers.
These tests made possible by loaner gear from B&H Photo and OWC, so please buy your gear at B&H Photo and OWC/MacSales.com using any link from this site or MacPerformanceGuide.com, ditto for OWC/MacSales.com. See also 2019 iMac 5K: Recommended Models and Accessories.
Unsure which Mac to get or how to configure it? Consult with Lloyd.
Results
This test is as real world as it gets, one that Lloyd does frequently for generating lens rendering aperture series, such as for this lens comparison. It is a time-consuming and work-stopping task, so performance gains are very welcome. It is a workflow that might have limited significance for the workflow of others. Still, if workflow is scripted in Photoshop, it likely applies.
This javascript-driven automation script generates series of images which does not lend itself to multiple CPU cores so it should be expected to run proportional to clock speed: turbo boost of 5.0 GHz for the 2019 iMac 5K versus 4.6 GHz for the 2017 iMac 5K, a n8.7% difference in clock speed.
The 5.8% difference is hardly noticeable, so the 2019 iMac 5K has no meaningful advantage.
CLICK TO VIEW: Recommended for iMac 5K
CLICK TO VIEW: Recommended 2019 iMac 5K (buy OWC memory separately)
Hard drives or SSD.
OWC Thunderbolt 3 Dock
Ideal for any Mac with Thunderbolt 3
Dual Thunderbolt 3 ports
USB 3 • USB-C
Gigabit Ethernet
5K and 4K display support plus Mini Display Port
Analog sound in/out and Optical sound out
Works on any Mac with Thunderbolt 3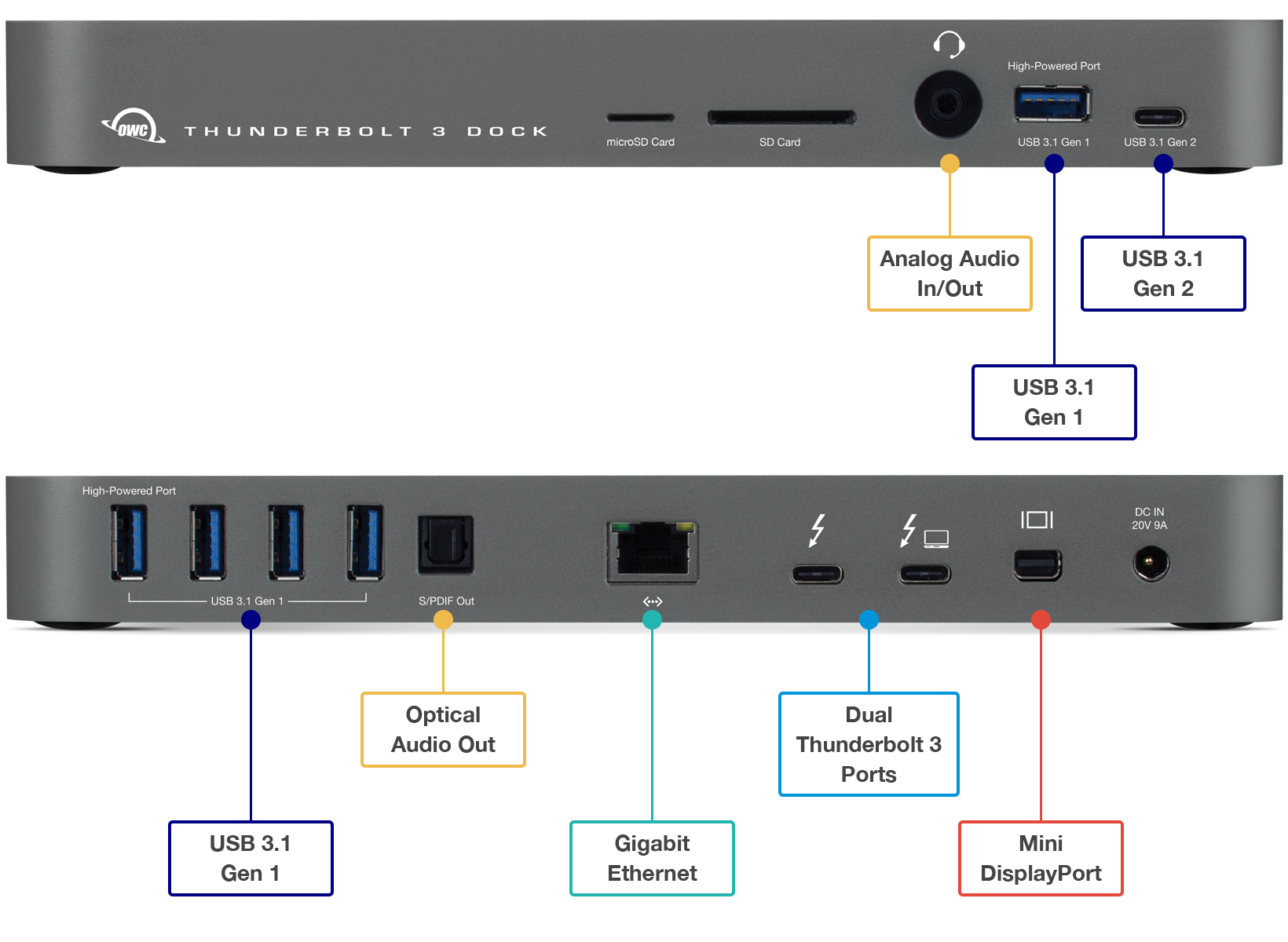 Hard drives or SSD.
√ No more slow and noisy hard drives!