Make an

Old Dog

Run Like a

Young Puppy


with an

OWC SSD
SATA, USB3, Thunderbolt, internal upgrades and PCIe SSD options for Mac or PC.
View All OWC SSDs...
Lloyd's Fujifilm X Wishlist
Lloyd's hand-picked items for Fujifilm mirrorless.
Mercury Accelsior PCIe SSD — Photoshop CS6 Benchmark (diglloydHuge)
The OWC Mercury Accelsior offers a very high level of performance that pans out in real-world usage.
The diglloydHuge benchmark requires about 56GB of memory for Photoshop itself (add another 10GB or so for the system, the program, etc).
On the Mac Pro with 20GB memory, this forces Photoshop to use its scratch disk very heavily, so this test is a proxy for any disk I/O intensive scenario (but not for random small I/O).
Adding more memory is the first priority and smart move, but if memory is already maxed-out, then the Accelsior offers huge gains over any hard drive RAID setup for Photoshop— and it can be used for other daily working space or ultra-fast storage.
Results
WOW! The OWC Mercury Accelsior really deals with disk I/O in a speedy way compared to the hard drive or SATA-based SSD alternatives.
The 480GB model is somewhat faster for Photoshop use.
A triple stripe (1600 MB/sec) offers almost no gain over a double stripe, indicating that Photoshop is the limiting factor. Nor would it be wise to mix sizes for RAID-0 striping anyway. A 3-drive stripe of the 480GB drives might perform slightly better.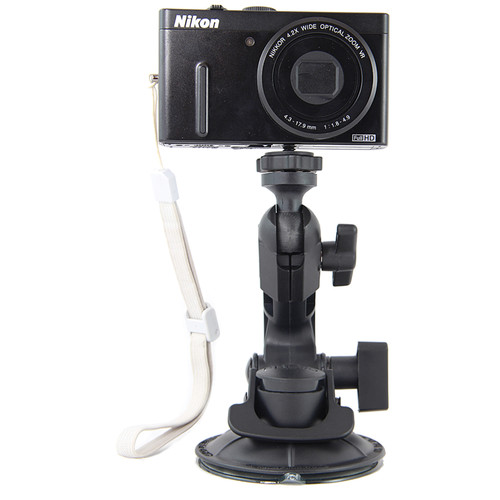 B&H Photo Daily Deal...
Click to see price and discount...
Deals of the week
All deals by brand or category...