Today's Deal Zone...
Top deals pages...
Wishlist pages...
Search for deals...
SAVE $1000
Sony a9 Mirrorless
SAVE $300
Apple 15.4" MacBook Pro with To…
SAVE $1200
Apple 15.4" MacBook Pro with To…
SAVE $600
Apple 15.4" MacBook Pro with To…
SAVE $600
Sony A8F-Series 65"-Class HDR U…
SAVE $400
Sony X900F Series 65"-Class HDR…
SAVE $400
Sony X830F Series 70"-Class HDR…
SAVE $800
LG C8PUA Series 65"-Class HDR U…
View all 37 deals…
Which Mac and Why?
Protect your data with fast storage and backup.
Don't buy lower performance for more money!
Diglloyd consulting starts you out on solid footing. 🖥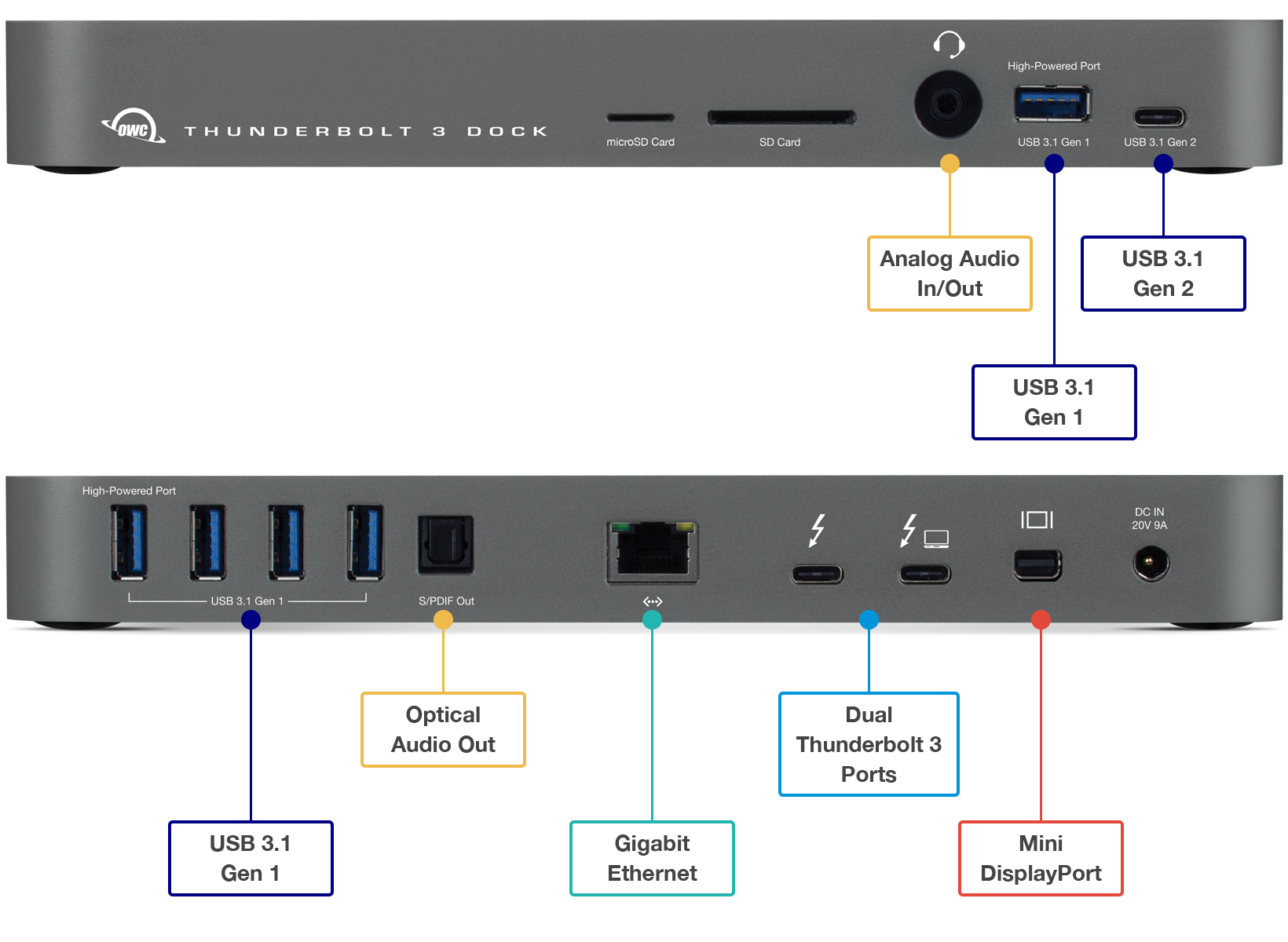 OWC Thunderbolt 3 Dock
Must-have expansion for iMac/MacBook Pro/Mac mini
Thunderbolt 3 • USB 3 • USB-C • Gigabit Ethernet • Dual Thunderbolt 3 Ports
4K Support • Mini Display Port • Analog sound in/out • Optical sound out

Works on any Mac with Thunderbolt 3
Mercury Accelsior PCIe SSD — Benefits and Applications
The OWC Mercury Accelsior opens up robust and capacious configuration options, and it can be configured into the ultimate Mac Pro for photographers, the MPG Pro Workstation.
Benefits and applications:
Bootable, no driver needed!

Mac OS X can boot from the Accelsior.
The Accelsior E2 variant also offers dual eSATA ports.
Optimize daily workflow — makes a

superb drive for an Adobe Lightroom catalog

, large Photoshop files, scratch disk, etc.
By utilizing the Accelsior to optimize daily workflow,

all 4 of the Mac Pro drive bays remain available for high capacity hard drives

(e.g., the 4TB Hitachi Deskstar) for up to 16TB of internal storage for images, video, etc.

System can have ample storage with no hard drives at all

! Many users might find a single 960GB Accelsior enough storage for a long time.
Watch disk I/O speed issue all but disappear with everything you do;

the computer can ran at full speed, all the time

, because it doesn't have to wait for a slow hard drive.
Install

up to three Accelsior SSDS with up to 960GB each

(~ 3TB of SSD!)

Accelsior cards can be striped for performance

in excess of what any program can use.

Accelsior cards be be mirrored for fault tolerance

.
My own system
I find the advantages so compelling for my own photography work that I am in the process of migrating my own MPG Pro Workstation system to a new configuration using the OWC Mercury Accelsior, plunking down my own cash to do so.
My targeted config is one 960GB card for my Master working volume, and one 480GB card for my Scratch working space (huge PSD/PSB/TIF files for my photography).