Today's Deal Zone...
Top deals pages...
Wishlist pages...
Search for deals...
SAVE $1000
Sony a9 Mirrorless
SAVE $300
Apple 15.4" MacBook Pro with To…
SAVE $1200
Apple 15.4" MacBook Pro with To…
SAVE $600
Apple 15.4" MacBook Pro with To…
SAVE $600
Sony A8F-Series 65"-Class HDR U…
SAVE $400
Sony X900F Series 65"-Class HDR…
SAVE $400
Sony X830F Series 70"-Class HDR…
SAVE $800
LG C8PUA Series 65"-Class HDR U…
View all 45 deals…
Which Mac and Why?
Protect your data with fast storage and backup.
Don't buy lower performance for more money!
Diglloyd consulting starts you out on solid footing. 🖥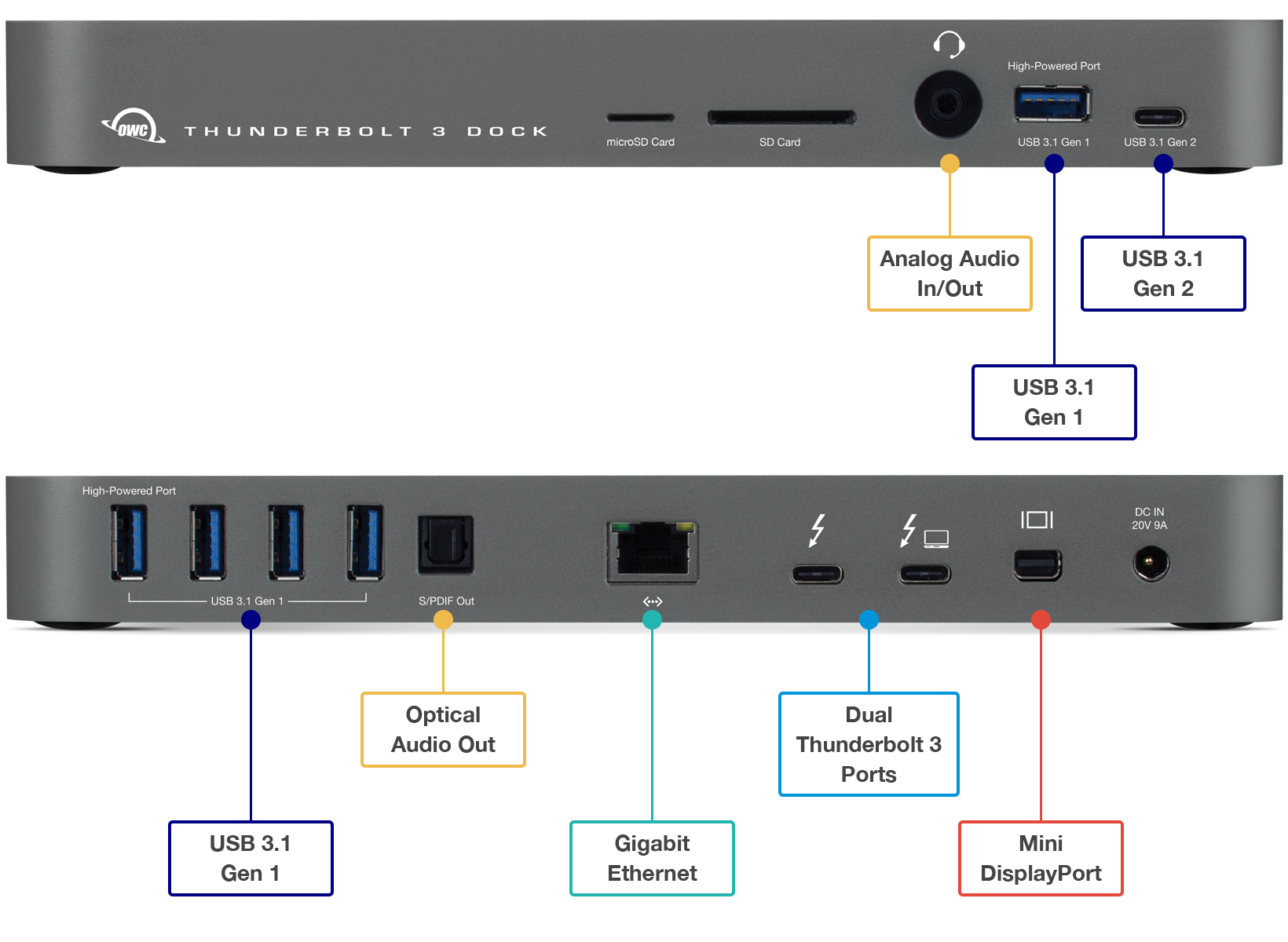 OWC Thunderbolt 3 Dock
Must-have expansion for iMac/MacBook Pro/Mac mini
Thunderbolt 3 • USB 3 • USB-C • Gigabit Ethernet • Dual Thunderbolt 3 Ports
4K Support • Mini Display Port • Analog sound in/out • Optical sound out

Works on any Mac with Thunderbolt 3
Mercury Accelsior PCIe SSD — Speed (Triple RAID-0 Stripe)
This page details the performance across the entire drive capacity (0..1000 files) using the DiskTester fill-volume test.
Three OWC Mercury Accelsior PCIe SSDs were used: one 240GB model and two 480GB models (mixing capacities is not recommended, this is simply a test "for fun" using available hardware).
RAID-0 stripe
Consistent speed is seen for both compressible and incompressible data across the entire drive, with the speed of incompressible writes dropping to "only" 1000 MB/sec! It would require 8-10 fast hard drives striped to reach that speed.
Curiously, incompressible data reads at notably faster speeds than compressible data, hitting over 1800 MB/sec!
Readers should be clear that this extreme level of performance is of no practical use for any software that we've ever used here at MacPerformanceGuide.com.