OWC ThunderBay 6


Six Drive Bays
Thunderbolt 3, configure as single drives or as RAID-5, RAID-4, RAID-0, RAID-10 with RAID edition.
Up to 84 Terabytes, up to 1500 MB/sec!
Support hard drives or SSD.
Mercury Accelsior PCIe SSD — Photoshop CS6 Benchmark (diglloydMedium)
The OWC Mercury Accelsior offers a very high level of performance that pans out in real-world usage.
The diglloydMedium benchmark requires about 15.7GB of memory. I ran it on the Mac Pro having 20GB memory, which is too little, and forces Photoshop to use its scratch disk, which was set to each of the tested drive.
The Accelsior easily outperforms a 6GD SSD in the Mac Pro, and handily greatly outperforms even a RAID-0 stripe of three (3) very fast Hitachi 7K4000 4TB hard drives.
Adding more memory is the first priority and smart move, but if memory is already maxed-out, then the Accelsior offers huge gains over any hard drive RAID setup for Photoshop— and it can be used for other daily working space or ultra-fast storage.
OWC Thunderbolt 3 Dock
Ideal for any Mac with Thunderbolt 3
Dual Thunderbolt 3 ports
USB 3 • USB-C
Gigabit Ethernet
5K and 4K display support plus Mini Display Port
Analog sound in/out and Optical sound out
Works on any Mac with Thunderbolt 3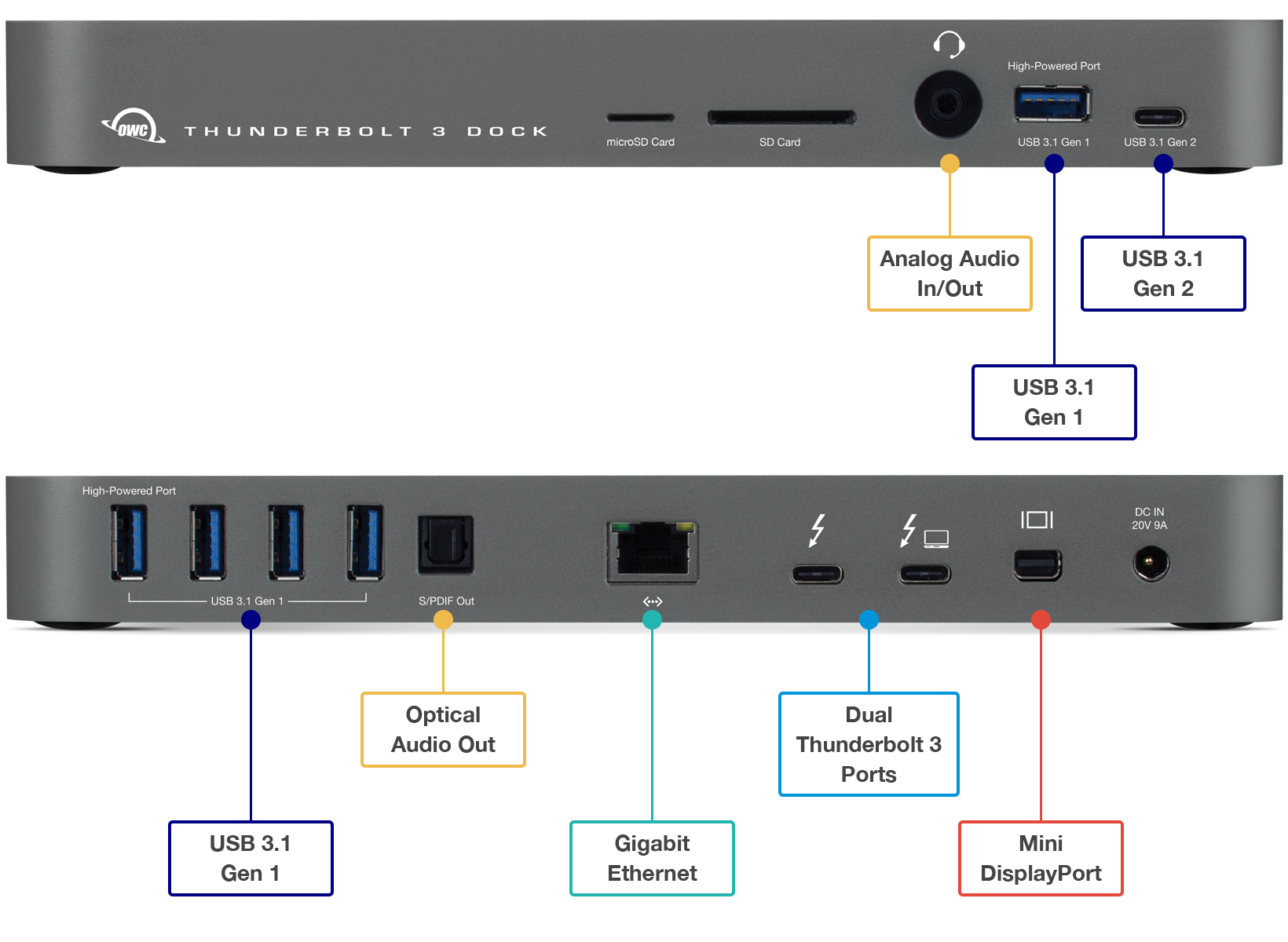 Results
Photoshop takes time to do its work, so at some point, faster disk speed cannot make things go any faster. The Accelsior is very close to that limit.
The 480GB Accelsior offers a modest advantage over the 240GB model.
Striping offers modest gains for diglloydMedium, but see diglloydHuge.