Make an

Old Dog

Run Like a

Young Puppy


with an

OWC SSD
SATA, USB3, Thunderbolt, internal upgrades and PCIe SSD options for Mac or PC.
View All OWC SSDs...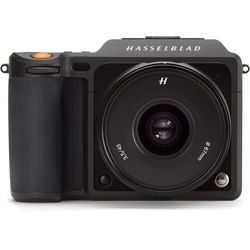 Newest Arrivals in Cameras
Case Study of Mac Pro Memory and Photoshop CS5 Performance
The diglloydMedium benchmark requires 15.8GB of real for Photoshop CS5 to run efficiently. Therefore, something more than 16GB of installed memory is required to make it run efficiently.
Comments follow.
Key observations
More is generally better, but there are threshold effects and subtleties:
The absurd 3GB configuration kills performance; any extra memory helps considerably.
ENOUGH memory drops the time off a cliff: 24GB runs in less than 1/3 the time of 16GB.
More than ENOUGH is not always helpful; 32GB is slower than 24GB in this case, because it reduces memory speed.
ENOUGH memory means that the particular task involved has its needs fully satisfied with memory to spare for other system activities.
Using 32GB instead of 24GB reduces performance by 2.7%. That's because 24GB is already ENOUGH, and 3 X 8GB runs in triple channel mode, yielding faster memory access times the dual-channel mode used with 4 X 8GB.
HOWEVER, if the problem size were to increase to about 24GB or larger, then the 32GB configuration would be much faster, because the ENOUGH criterion would not have been satisfied with 24GB.
B&H Photo Daily Deal...
Ultrasone HFI-450 Closed-Back Stereo Hi-Fi Headphones
$100,

click to see discount
Deals of the week...
or
Deals by brand or category...

ends in about 17 hours