Today's Deal Zone...
Top deals pages...
Wishlist pages...
Search for deals...
DZ
SAVE $420
ezviz BN-1824A2 8-Channel 10…
DZ
SAVE $550
ezviz BN-1G28A3 16-Channel 1…
DZ
SAVE $100
Electro-Voice R300-HD Handhe…
DZ
SAVE $370
ezviz BN-1424A1 4-Channel 10…
DZ
SAVE $210
LG 27UD68-P 27" 16:9 4K UHD…
DZ
SAVE $115
Porta Brace Soft Case for As…
DZ
SAVE $10
ExpoImaging Rogue Safari DSL…
DZ
SAVE $45
On-Stage UTC2200 Utility Car…
View all 8 deals…
Which Mac and Why?
Protect your data with fast storage and backup.
Don't buy lower performance for more money!
Diglloyd consulting starts you out on solid footing. 🖥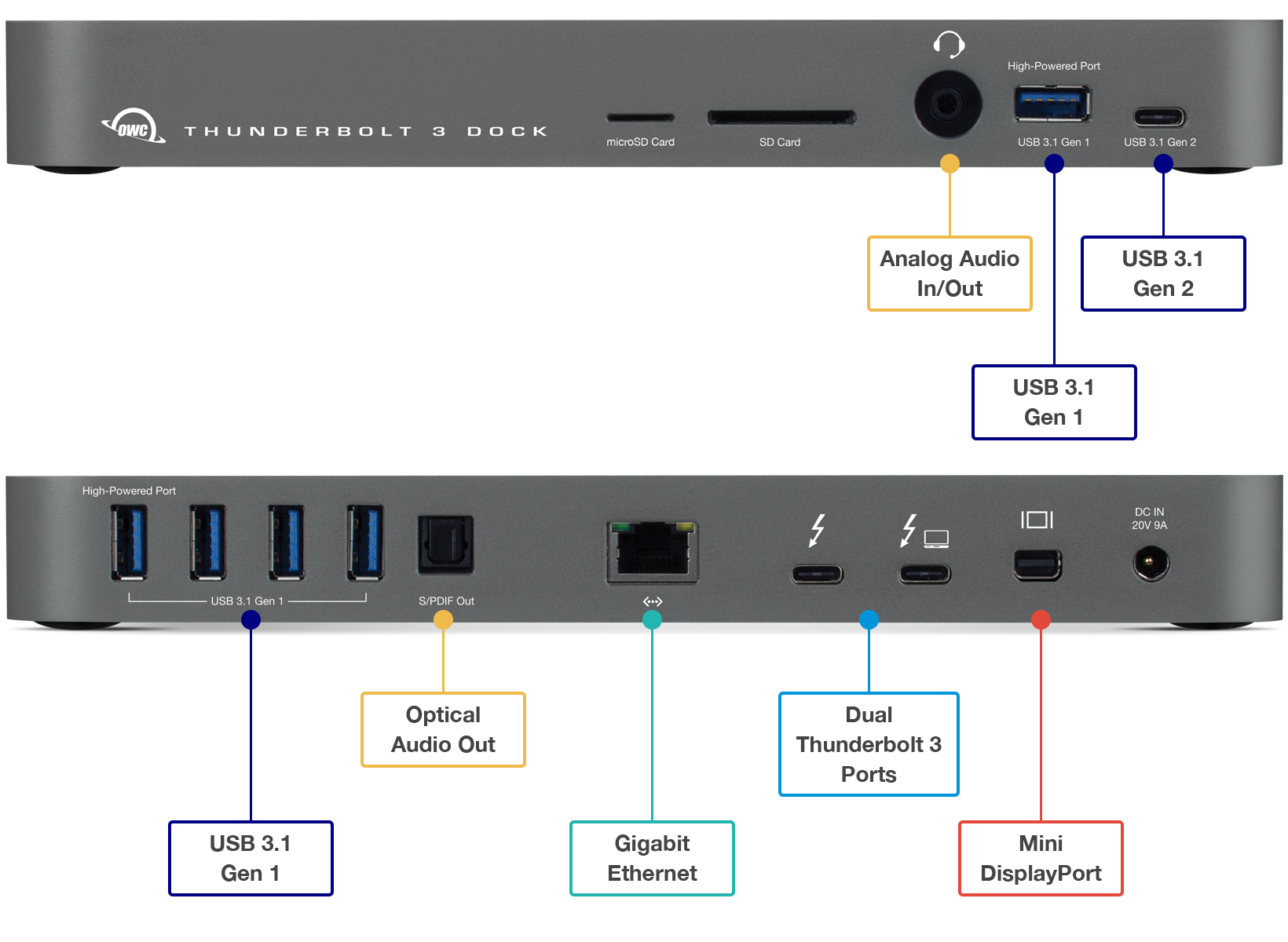 OWC Thunderbolt 3 Dock
Must-have expansion for iMac/MacBook Pro/Mac mini
Thunderbolt 3 • USB 3 • USB-C • Gigabit Ethernet • Dual Thunderbolt 3 Ports
4K Support • Mini Display Port • Analog sound in/out • Optical sound out

Works on any Mac with Thunderbolt 3
Upgrading Your System Drive
You can upgrade your system drive without having to reinstall anything.
It's called cloning and you can do it quickly and easily; it's not technical. After cloning, replace the old drive with the new one and you'll be up and running exactly as before.
Hardware
The Voyager Q Drive Dock is perfect for cloning an internal (bare) drive for notebook and desktop Macs, because you can clone to the new (bare) drive, then swap the old drive for the new one.
The same result can be achieved by first cloning to a temporary drive of any kind, installing the new drive, then booting off the clone and then cloning it to the newly installed drive.
See How to Upgrade Your Boot Drive.
Storage capacity
If the new drive capacity is smaller than the old one (perhaps you are switching from a hard drive to an SSD), then your data must of course fit onto the new drive. Always delete unused files, caches, etc, then if there is still too much stuff, migrate some of it to a separate data drive.
Example

Simply clone your old system drive to the new one as shown below*: