877-865-7002
Today's Deal Zone Items...
Handpicked deals...
√ No more slow and noisy hard drives!
New vs Seasoned OWC Mercury Pro 240GB
The OWC Mercury Pro has 7% over-provisioning, which means that 7% of its flash memory is set aside for error correction, bad blocks, and performance enhancements.
Its RAID-0-ready sibling, the Mercury Pro RE has 28% over-provisioning (200GB capacity). Both variants are outstanding choices. Choose the 240GB Pro model for single-drive use, or the 200GB model for ultra-high performance RAID-0 use.
As of April 2010, the OWC Mercury Extreme (either model) are the only SSDs that I feel confident recommending. Either the Pro or the Pro RE models are great choice for the MPG Pro Workstation or MPG Pro Laptop, depending on workload and/or whether RAID-0 striping is used.
OWC Thunderbolt 3 Dock
Ideal for any Mac with Thunderbolt 3
Dual Thunderbolt 3 ports
USB 3 • USB-C
Gigabit Ethernet
5K and 4K display support plus Mini Display Port
Analog sound in/out and Optical sound out
Works on any Mac with Thunderbolt 3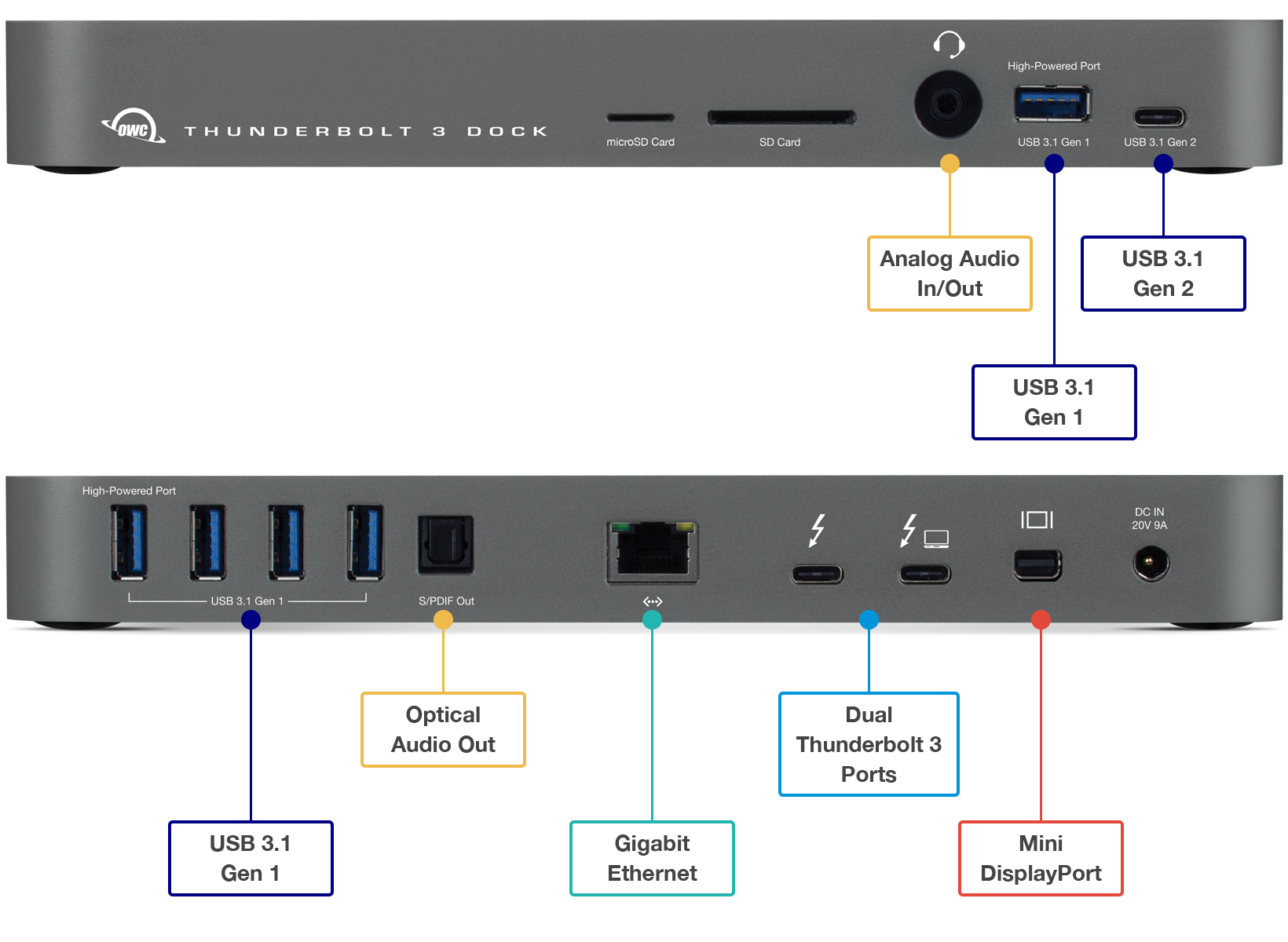 Performance brand-new and after seasoning
The OWC Mercury Extreme graph below looks like only one write/read test was done because the results are all but identical when new and when seasoned.
In the graph below, reads are green and writes are red. This is a flawless performance! Click for a larger graph.
Hard drives or SSD.
Great for travel or for desktop!
Hard drives or SSD.