Links on this site earn me fees or commissions.
As an Amazon Associate I earn from qualifying purchases @AMAZON
Introduction to Mercury Extreme Pro 3G
The Mercury Extreme Pro RE SSD is an enterprise-grade solid state drive (SSD) with breakthrough technology in terms of performance and reliability. It is available in 50GB, 100GB and 200GB and 400GB capacities, at pricing that is on par with many alternatives that can't match its performance or reliability.
Capacities and models
Since this review was first written in April 2010, the nomenclature and product line has been updated.
As of July 2010, there are now two lines in the Mercury Extreme family:
The "Extreme Pro RE line consists of 50, 100, 200, 400GB models, all suitable for intensive 24 X 7 usage and for RAID-0 striping configurations, all with 28% over-provisioning for heavy duty use.
The Extreme Pro line consists of 60, 120, 240, 480GB models, with 7% over-provisioning, still robust, but with higher capacity for environments that are not extreme. Most users will want this model for the 20% higher capacity, and performance is indistinguishable in my testing.
Unless you are considering RAID-0 striping, the Extreme Pro line with its 20% higher capacity is your smart move.
Performance
Let's cut straight to the chase:
As of July 2010, few other solid state drive can match the astonishing speed and robust performance I've seen day-in and day-out for nearly 6 months with the Extreme Pro RE. In that time, my Crucial 256GB failed completely. I sold the replacement— good riddance. The Intel G1 80GB has been retired. I just won't "go there" with inferior SSDs.
Testing has revealed astonishing performance as follows:
Please see the other SSD reviews for perspective.
Over-provisioning of 28% = reliability and performance
The 200GB Extreme Pro RE is really a 256GB solid state drive with 56GB set aside for error correction and redundancy and performance— that's a good part of what makes it enterprise-grade.
Which leaves 200GB for you to store your stuff. That's plenty in a boot drive in a Mac Pro, but somewhat limiting in a laptop— but the speed increases are well worth it, and you can install two of them in a MacBook Pro, see the MPG Pro Laptop.
The Extreme Pro model has 7% over-provisioning, which is just fine for non-RAID scenarios, and still 7% more than most SSDs.
Flash quality
According to OWC, only the best quality flash memory from major vendors is used to build the Mercury Extreme.
Pricing and value
As this was written, pricing was about the same as other brands, though perhaps the other vendors will drop their prices, because the alternatives I've tested simply cannot justify similar pricing.
Other vendors will have to release updated offerings, relying on sales inertia in the interim, because from what I'm seeing, there is no-way-no-how I'd consider the existing other-brand SSDs out there over the OWC Mercury Extreme SSD.
View prices on Mercury Extreme SSD
Capacity
By June 2010, we are likely to see 400GB models, though they are unlikely to be any less expensive per GB than the 200GB models.
OWC Thunderbolt 3 Dock
Ideal for any Mac with Thunderbolt 3
Dual Thunderbolt 3 ports
USB 3 • USB-C
Gigabit Ethernet
5K and 4K display support plus Mini Display Port
Analog sound in/out and Optical sound out
Works on any Mac with Thunderbolt 3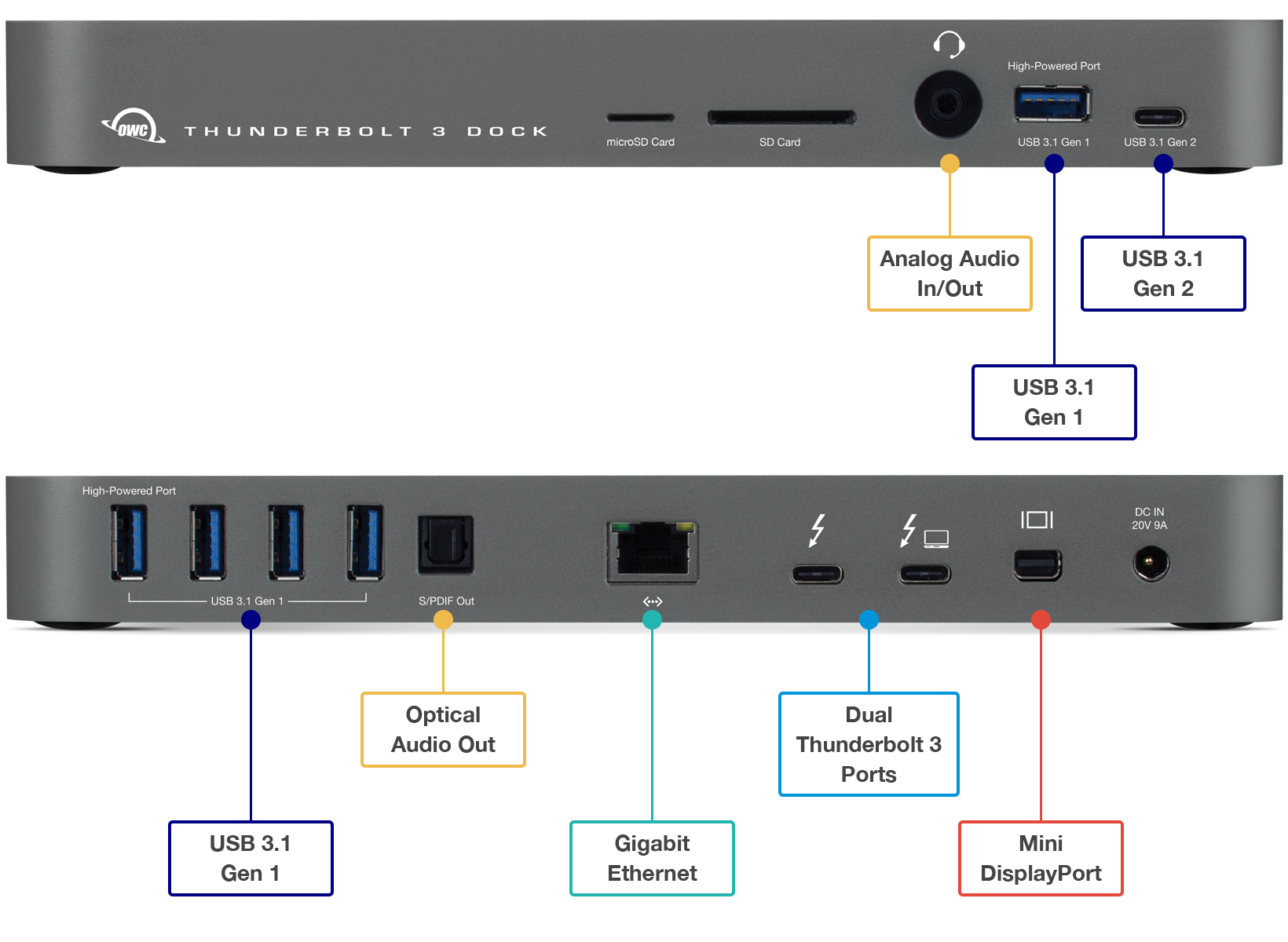 Virtual memory performance
When your Mac runs low on memory, it is forced to use virtual memory, which writes and reads memory to disk. On laptops, memory is limited to 8GB as of 2010, so a fast SSD means that a lot more "headroom" exists when that 8GB limit is approach.
Laptop use
Laptop users are in for a wonderful experience with an SSD. Get the 200GB model (for capacity reasons), and give your laptop a personality transplant!
Or get dual drives in the MPG Pro Laptop.
Laptop users might also consider installing an additional SSD into an external case, like the OWC Mercury Elite-AL Pro mini. This is for both speed and reliability.
Mac Pro use
Get one (or two) for an internal boot drive, and if your storage needs can be met, you can make up to an 800GB striped RAID 0 volume using four more in internal drives bays: no noise, low power, ultimate in speed. See the MPG Pro Workstation.
Fast boot drive
Just for fun I cloned my boot drive to a 2-drive RAID 0 stripe consisting of two of the Mercury Extreme 100GB SSDs. It worked great, with instantaneous performance, the fastest I've ever seen.