Today's Deal Zone...
Top deals pages...
Wishlist pages...
Search for deals...
SAVE $1000
Sony a9 Mirrorless
SAVE $300
Apple 15.4" MacBook Pro with To…
SAVE $1200
Apple 15.4" MacBook Pro with To…
SAVE $600
Apple 15.4" MacBook Pro with To…
SAVE $600
Sony A8F-Series 65"-Class HDR U…
SAVE $400
Sony X900F Series 65"-Class HDR…
SAVE $400
Sony X830F Series 70"-Class HDR…
SAVE $800
LG C8PUA Series 65"-Class HDR U…
View all 45 deals…
Which Mac and Why?
Protect your data with fast storage and backup.
Don't buy lower performance for more money!
Diglloyd consulting starts you out on solid footing. 🖥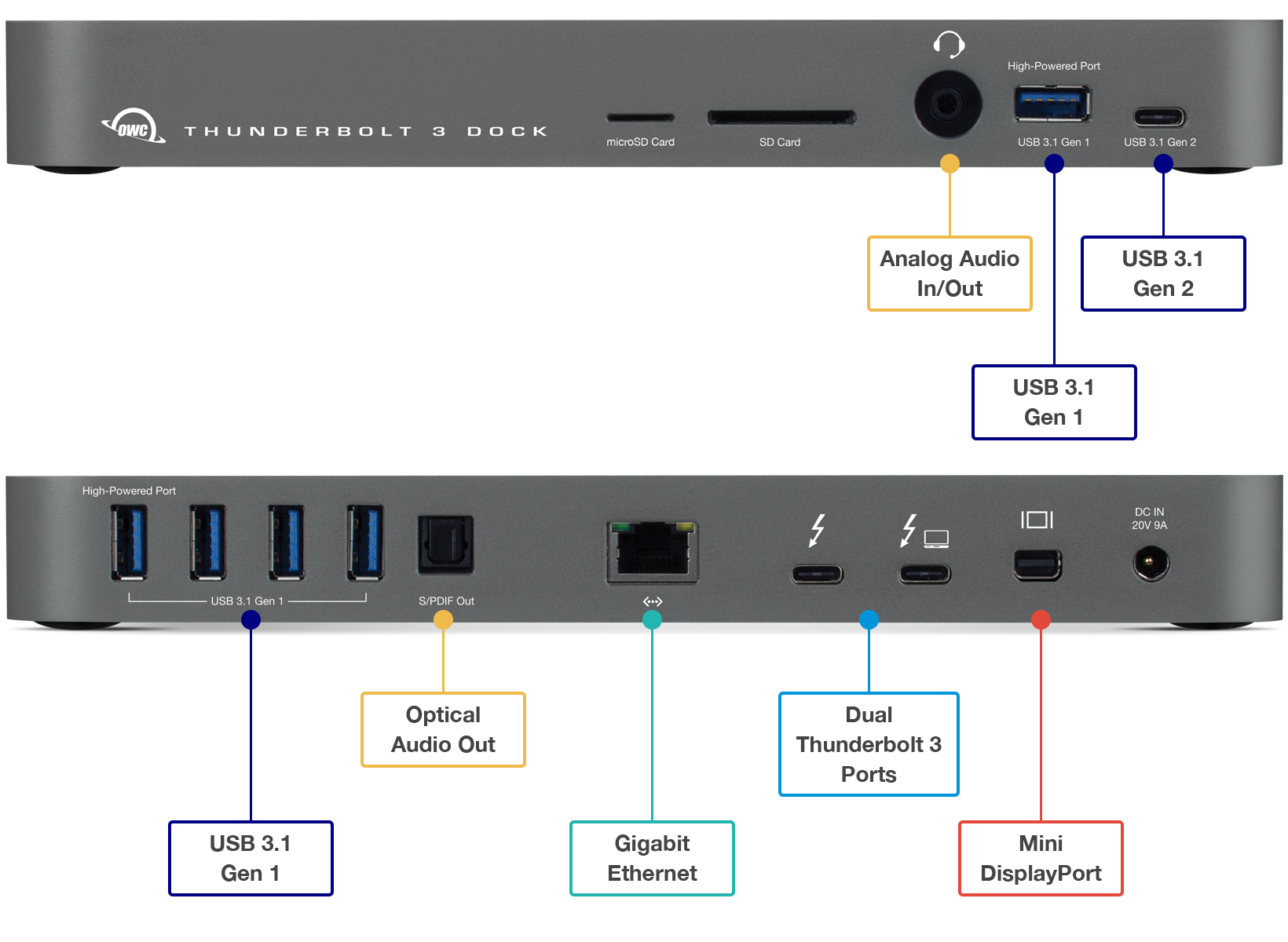 OWC Thunderbolt 3 Dock
Must-have expansion for iMac/MacBook Pro/Mac mini
Thunderbolt 3 • USB 3 • USB-C • Gigabit Ethernet • Dual Thunderbolt 3 Ports
4K Support • Mini Display Port • Analog sound in/out • Optical sound out

Works on any Mac with Thunderbolt 3
HGST Ultrastar He8 Performance: RAID 1+0
Get HGST 8TB Ultrastar He8 Hard Drive at OWC.
Also utilized in the 32TB OWC Thunderbay 4 RAID-5 edition.
RAID 1+0 is a "striped pair of mirrors". The goal of RAID 1+0 is to double performance and capacity while allowing potentially more fault tolerance than RAID-5. Data is striped (RAID 0) over mirrored sets (RAID 1) of drives for fast redundancy.
RAID 1+0 requires four drives (or 6, 8, etc). With four drives, two mirrors are created of two drives each, and those two mirrors are then striped. This allows one drive from each mirror to fail, but failure of both drives of a mirrored pair fails the RAID.
Performance testing by DiskTester, part of diglloydTools.
Drives hosted in the OWC Thunderbay 4 with software RAID by SoftRAID 5.1b21.
RAID 1+0 sustained transfer speed
DiskTester run-sequential used to test peak speed of empty volume, freshly erased. Throughput figures are real-world figures through the OS X file system.
Performance is about what might be expected: about the speed of a 2-drive RAID-0 stripe.