Today's Deal Zone...
Top deals pages...
Wishlist pages...
Search for deals...
SAVE $1000
Sony a9 Mirrorless
SAVE $300
Apple 15.4" MacBook Pro with To…
SAVE $1200
Apple 15.4" MacBook Pro with To…
SAVE $600
Apple 15.4" MacBook Pro with To…
SAVE $600
Sony A8F-Series 65"-Class HDR U…
SAVE $400
Sony X900F Series 65"-Class HDR…
SAVE $400
Sony X830F Series 70"-Class HDR…
SAVE $800
LG C8PUA Series 65"-Class HDR U…
View all 37 deals…
Which Mac and Why?
Protect your data with fast storage and backup.
Don't buy lower performance for more money!
Diglloyd consulting starts you out on solid footing. 🖥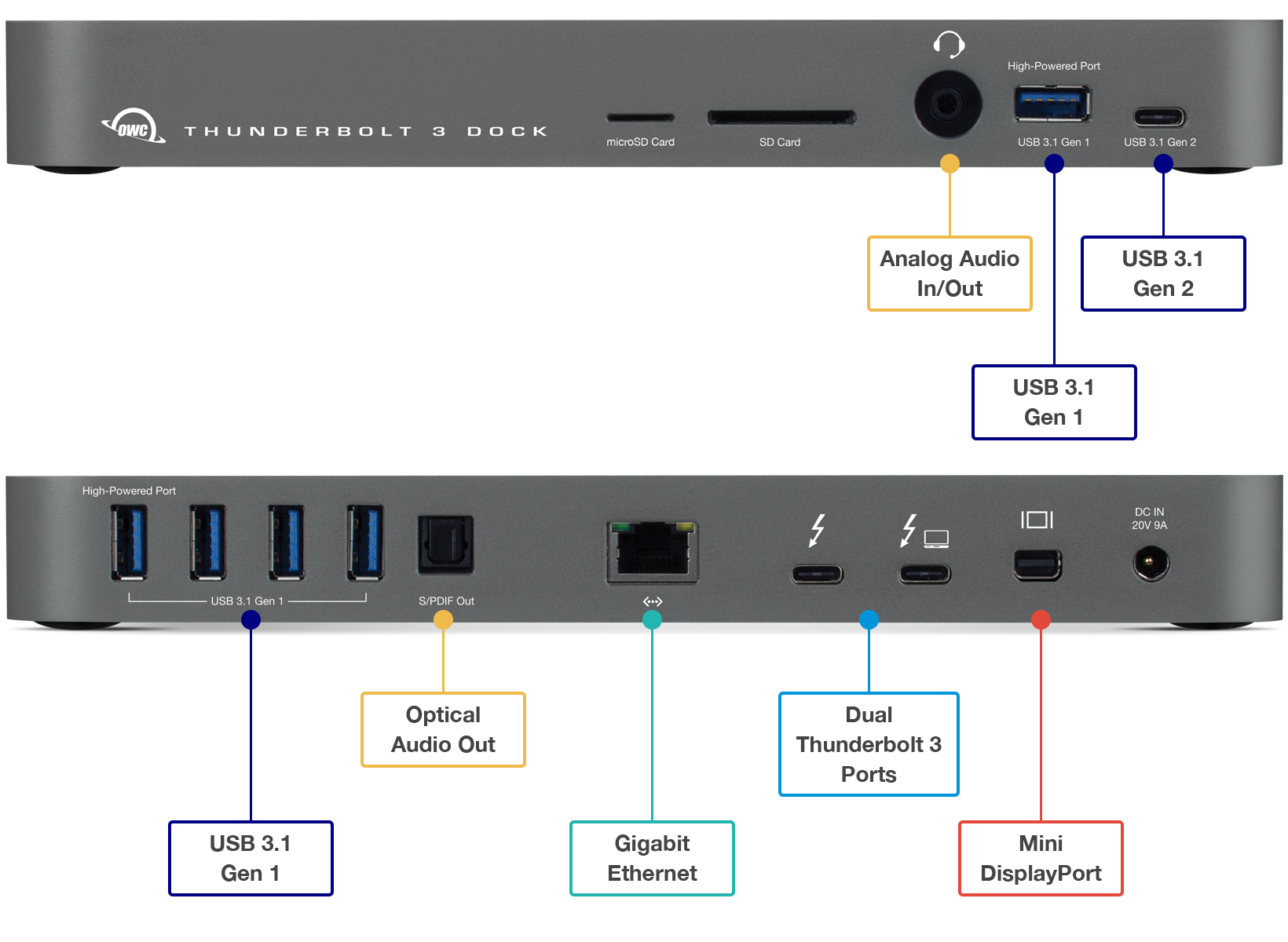 OWC Thunderbolt 3 Dock
Must-have expansion for iMac/MacBook Pro/Mac mini
Thunderbolt 3 • USB 3 • USB-C • Gigabit Ethernet • Dual Thunderbolt 3 Ports
4K Support • Mini Display Port • Analog sound in/out • Optical sound out

Works on any Mac with Thunderbolt 3
Using High Capacity Drives in a RAID-0 Stripe Volume
Get HGST 8TB Ultrastar He8 Hard Drive at OWC.
Also utilized in the 32TB OWC Thunderbay 4 RAID-5 edition.
See the topology overview which discusses general considerations in using four or five or more large hard drives.
Questions? One-on-one consulting is available with Lloyd.
Example: one RAID-0 striped volume
This example could be extended to any number of drives for increased performance which scales linearly to at least 5 drives. However, with a RAID-0 stripe volume, failure of any drive kills the entire volume; there is no fault tolerance.
The use of RAID-0 makes sense only for the highest performance demands. Yet in most cases the smart move for high performance is instead to use a large and very fast SSD. Exceptions include cases where very high capacity with high performance is required, such as with processing uncompressed 4K video.
In some cases, a striped RAID-0 may make sense as a small volume for special purposes; the remainder of the drive capacity can be used for a RAID-4/5 or single drives, etc.
When a striped RAID is used, nearline (always attached) backup as well as offsite backups are essential unless the contents are dispensable (e.g., temporary work files).
Given the risks of failure in a RAID-0, most of the performance of a 4-drive RAID-0 can be achieved using 5 drives in a RAID-4/RAID-5. For most users this makes a lot of sense and greatly blunts the risk of failure.
TIP: use diglloydTools IntegrityChecker to verify backup integrity.