Today's Deal Zone...
Top deals pages...
Wishlist pages...
Search for deals...
SAVE $650
Nikon 70-200mm f/2.8 AF-S NIKKO…
$246 FREE ITEMS
SAVE $600
Nikon Z 7 Mirrorless
SAVE $600
Apple 15.4" MacBook Pro with To…
SAVE $430
Apple 12.9" iPad Pro (Mid 2017,…
SAVE $400
Sony a7R III Mirrorless
SAVE $650
Nikon 70-200mm f/2.8 AF-S NIKKO…
$246 FREE ITEMS
SAVE $600
Nikon Z 7 Mirrorless
SAVE $200
Canon 50mm f/1.2 RF L USM
View all 29 deals…
128GB Memory in iMac 5K
Up to 128GB for 2019 iMac 5K!
Up to 64GB for 2015/2017 iMac 5K



Save nearly 50% over Apple pricing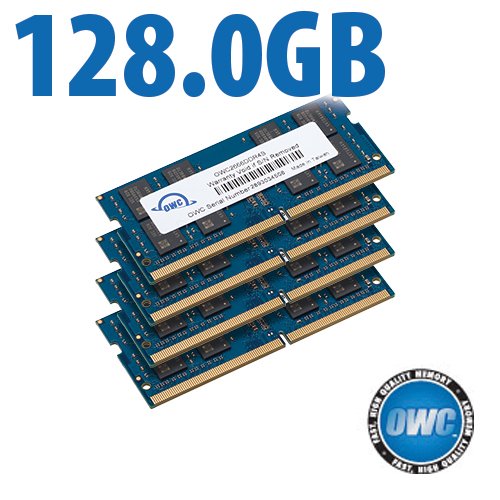 The Fastest 2TB Volume is on a 4TB Drive
See Why You Need More Space Than You Need for the reasons why hard drives slow down as they fill up.
Drives aren't useful when empty; we fill them up with stuff, like a huge closet!
The fastest 2TB of hard drive storage is on the largest capacity drive
Update, early 2015: see also 4/5/6TB Hard Drives: Higher Capacity Boosts Real-World Performance.
Assuming the same rotational rate and similar technology, the fastest 2TB of storage is on the largest capacity drive, by simple math (rpm, circumference and data density).
Supposing your storage needs are less than 2TB (or 1TB or 3TB, whatever). Suppose also that you value high performance, especially for new data (e.g., images) that you are adding regularly.
As a drive fills up, all your new stuff, the stuff you're working on (such as new pictures), is stored onto the slowest part of the drive, because the faster parts of the drive have already been filled up.
This is true not just for sequential I/O speed (reading/writing large files), but also for seek time, because the higher capacity drive stores the same amount of data in fewer tracks, which requires shorter physical movements of the drive heads.
Upgrade Your Mac Memory
At much lower cost than Apple, with more options

.
Lloyd recommends 64GB for iMac or Mac Pro for photography/videography.
Test results
The graph below compares three Hitachi 7200 rpm hard drives, using a 2TB partition on each drive:
Observe the big picture: the 2TB partition on a 4TB drive is fastest by far. The 4TB drive also offers more consistent speed than the 3TB or 2TB drives.
The 2TB partition on the 3TB drive is slower than on the 4TB drive, but faster than the 2TB drive.
Click for a larger graph.