Today's Deal Zone...
Top deals pages...
Wishlist pages...
Search for deals...
DZ
SAVE $420
ezviz BN-1824A2 8-Channel 10…
DZ
SAVE $550
ezviz BN-1G28A3 16-Channel 1…
DZ
SAVE $100
Electro-Voice R300-HD Handhe…
DZ
SAVE $370
ezviz BN-1424A1 4-Channel 10…
DZ
SAVE $210
LG 27UD68-P 27" 16:9 4K UHD…
DZ
SAVE $115
Porta Brace Soft Case for As…
DZ
SAVE $10
ExpoImaging Rogue Safari DSL…
DZ
SAVE $45
On-Stage UTC2200 Utility Car…
View all 8 deals…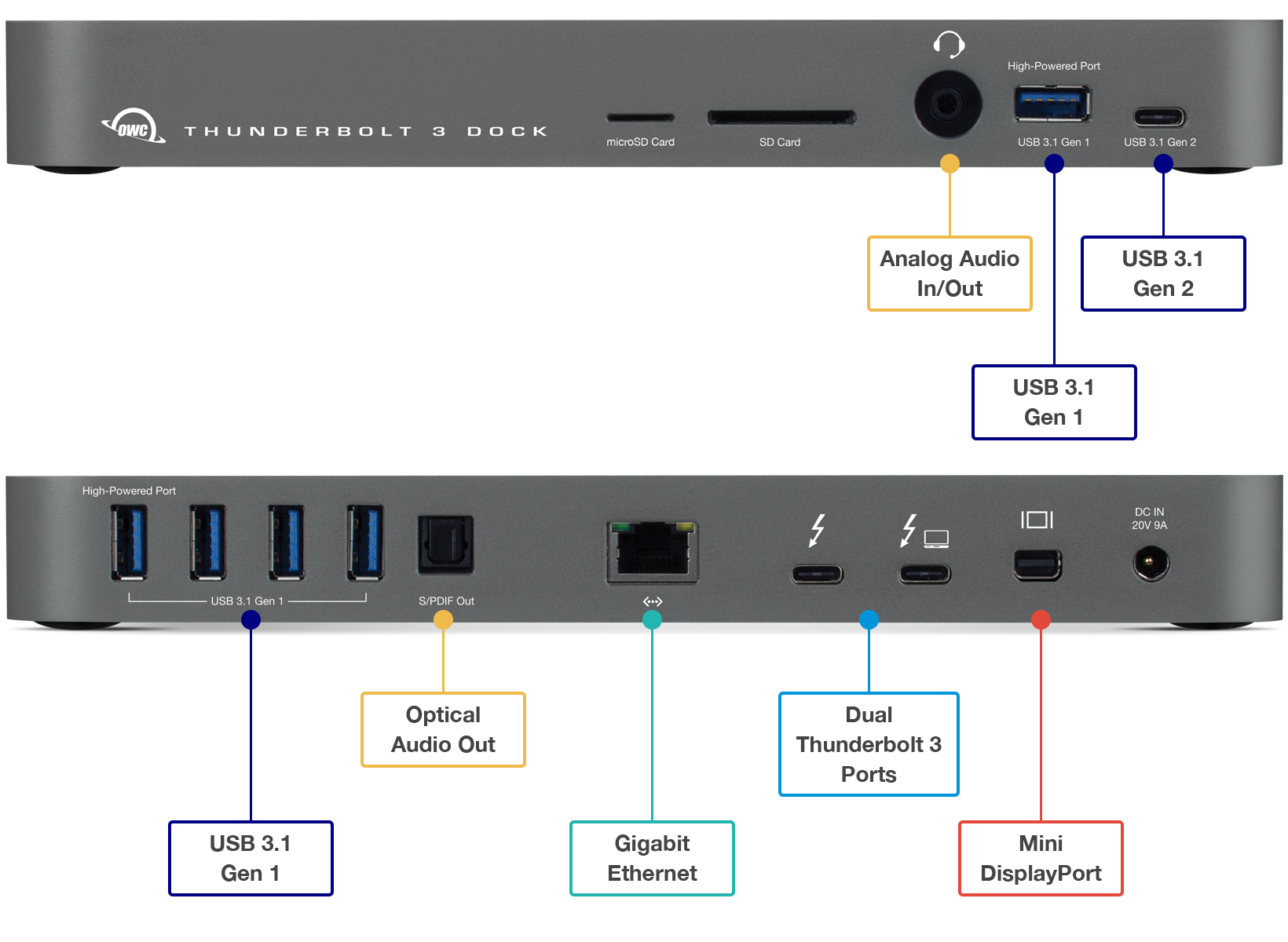 OWC Thunderbolt 3 Dock
Must-have expansion for iMac/MacBook Pro/Mac mini
Thunderbolt 3 • USB 3 • USB-C • Gigabit Ethernet • Dual Thunderbolt 3 Ports
4K Support • Mini Display Port • Analog sound in/out • Optical sound out

Works on any Mac with Thunderbolt 3
Backup Speed Cloning 245GB to a Disk Image
See also How to Safely Transfer Data or Verify Backups and also general backup strategies and how-to.
Cloning volumes as a backup strategy is attractive as a backup strategy, but as discussed on the Cloning to a NAS page, there are some wrinkles (as compared to cloning to a local volume). So one solution is to clone to a disk image, which allows preservation of the full file structure.
Cloning performance to various solutions
This graph shows the relative speeds of making a clone to a disk image.
The fastest possible scenario is cloning from a fast striped RAID of SSDs to another striped RAID of SSDs—nothing is faster than that.
Another scenario is cloning to another Mac sharing its drives via file sharing, either an SSD or a hard drive. Of course access to either must go over the gigabit ethernet link, so that affects performance. Still, a file-shared fast SSD is clearly faster than a file-shared hard drive.
The slowest solution turned out to be the ioSafe NS2 NAS. Which demonstrates that a Mac with file sharing enabled makes a darn good NAS by comparison, and a Mac can use a mirrored hard drive solution for fault tolerance too. But of course a Mac is not firesafe and waterproof and doesn't have all the workgroup features found in the ioSafe N2.
Bottom line: the ioSafe N2 NAS is no speed demon, but if the goal is protection from fire and water, then one can sleep soundly at night. Also, read speeds tend to be much faster than writing, and this cloning test is dominated by writes.
Time in minutes to finish the clone.