Hard drives or SSD.
Transition: eSATA Enclosures
Get Mac Pro at B&H Photo. See also MPG's computer gear wishlist as well as diglloyd-recommended performance packages for Mac Pro.
As noted on the transition overview page, the MPG system migration needs connectivity to both single eSATA external hard drives as well as external eSATA multi-bay units, some with port multiplication support.
The FirmTek ThunderTek/PX with SeriTek/Q6G bundle is a compact Thunderbolt enclosure with a 4-port 6G/3G eSATA card installed. While it's a 2X PCIe slot, this is ample for hard drive support.
See the review of the ThunderTek/PX-Q6G.
OWC Thunderbolt 3 Dock
Ideal for any Mac with Thunderbolt 3
Dual Thunderbolt 3 ports
USB 3 • USB-C
Gigabit Ethernet
5K and 4K display support plus Mini Display Port
Analog sound in/out and Optical sound out
Works on any Mac with Thunderbolt 3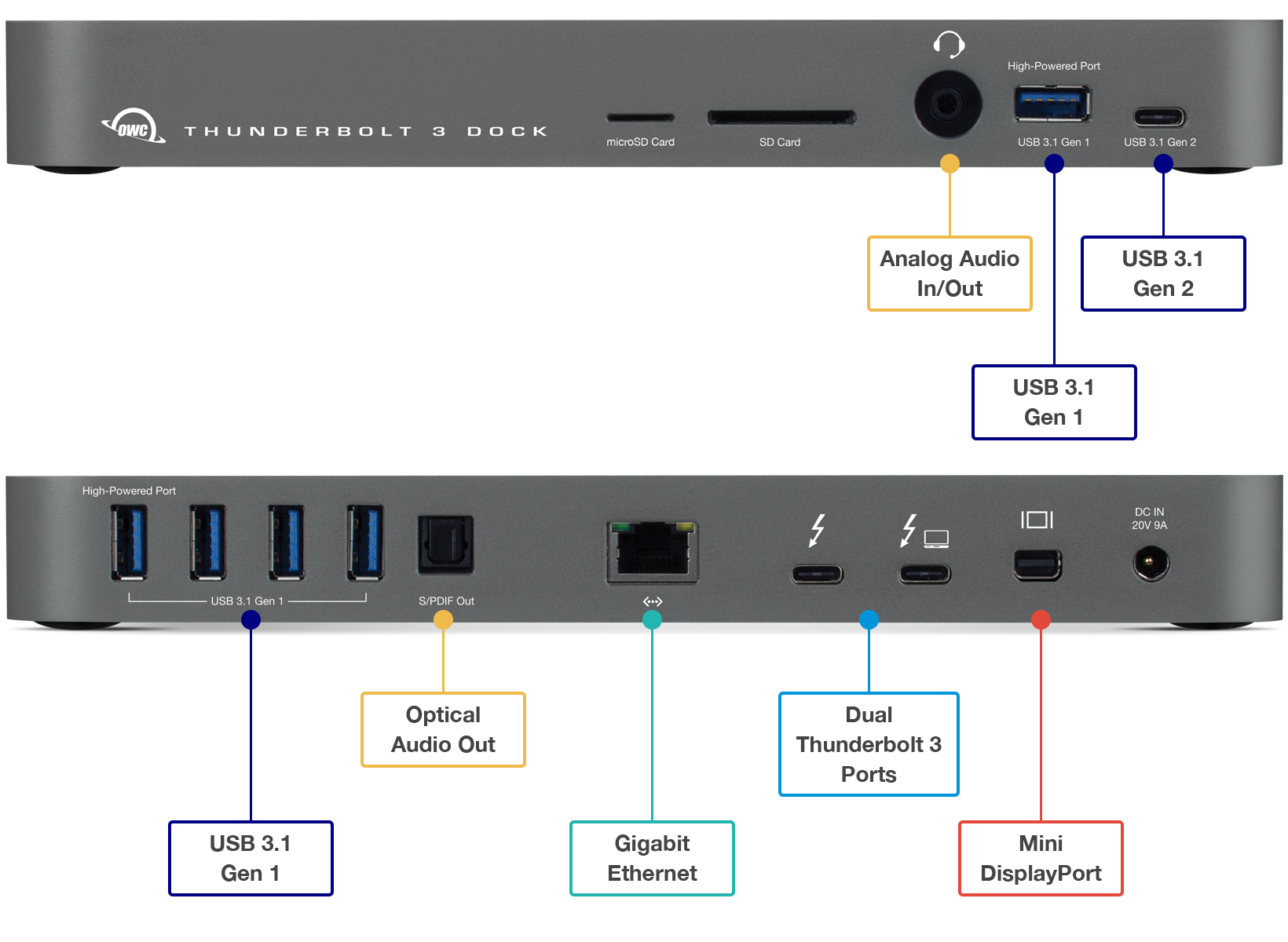 Hard drives or SSD.