Transition: 960GB 3G SSD
Get Mac Pro at B&H Photo. See also MPG's computer gear wishlist as well as diglloyd-recommended performance packages for Mac Pro.
As noted on the transition overview page, the MPG system migration needs an enclosure for a 960GB 3G SSD.
The OWC 960GB Mercury Electra 3G SSD has somewhat higher power draw, and is not recommended for use in the Pegasus J4, otherwise it would be housed in the J4 along with the 6G SSDs.
The OWC Mercury Elite Pro Mini enclosure gets the job done. And as a 3G SSD, the speed of USB3 is quite adequate.
About $38 or $60, depending on interface choice.
Hard drives or SSD.
OWC Thunderbolt 3 Dock
Ideal for any Mac with Thunderbolt 3
Dual Thunderbolt 3 ports
USB 3 • USB-C
Gigabit Ethernet
5K and 4K display support plus Mini Display Port
Analog sound in/out and Optical sound out
Works on any Mac with Thunderbolt 3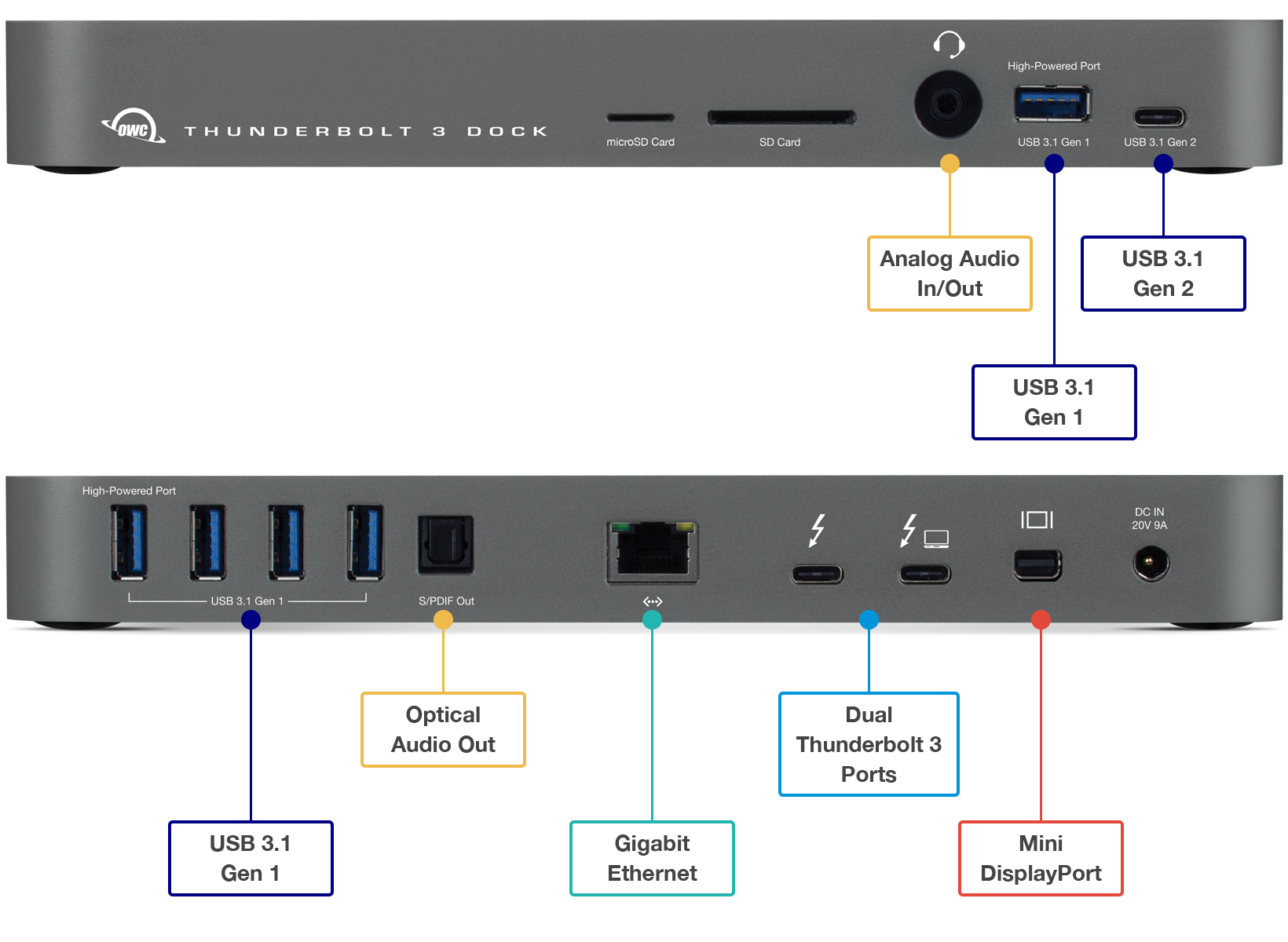 Hard drives or SSD.