Today's Deal Zone...
Top deals pages...
Wishlist pages...
Search for deals...
SAVE $1000
Sony a9 Mirrorless
SAVE $300
Apple 15.4" MacBook Pro with To…
SAVE $1200
Apple 15.4" MacBook Pro with To…
SAVE $600
Apple 15.4" MacBook Pro with To…
SAVE $600
Sony A8F-Series 65"-Class HDR U…
SAVE $400
Sony X900F Series 65"-Class HDR…
SAVE $400
Sony X830F Series 70"-Class HDR…
SAVE $800
LG C8PUA Series 65"-Class HDR U…
View all 45 deals…
Which Mac and Why?
Protect your data with fast storage and backup.
Don't buy lower performance for more money!
Diglloyd consulting starts you out on solid footing. 🖥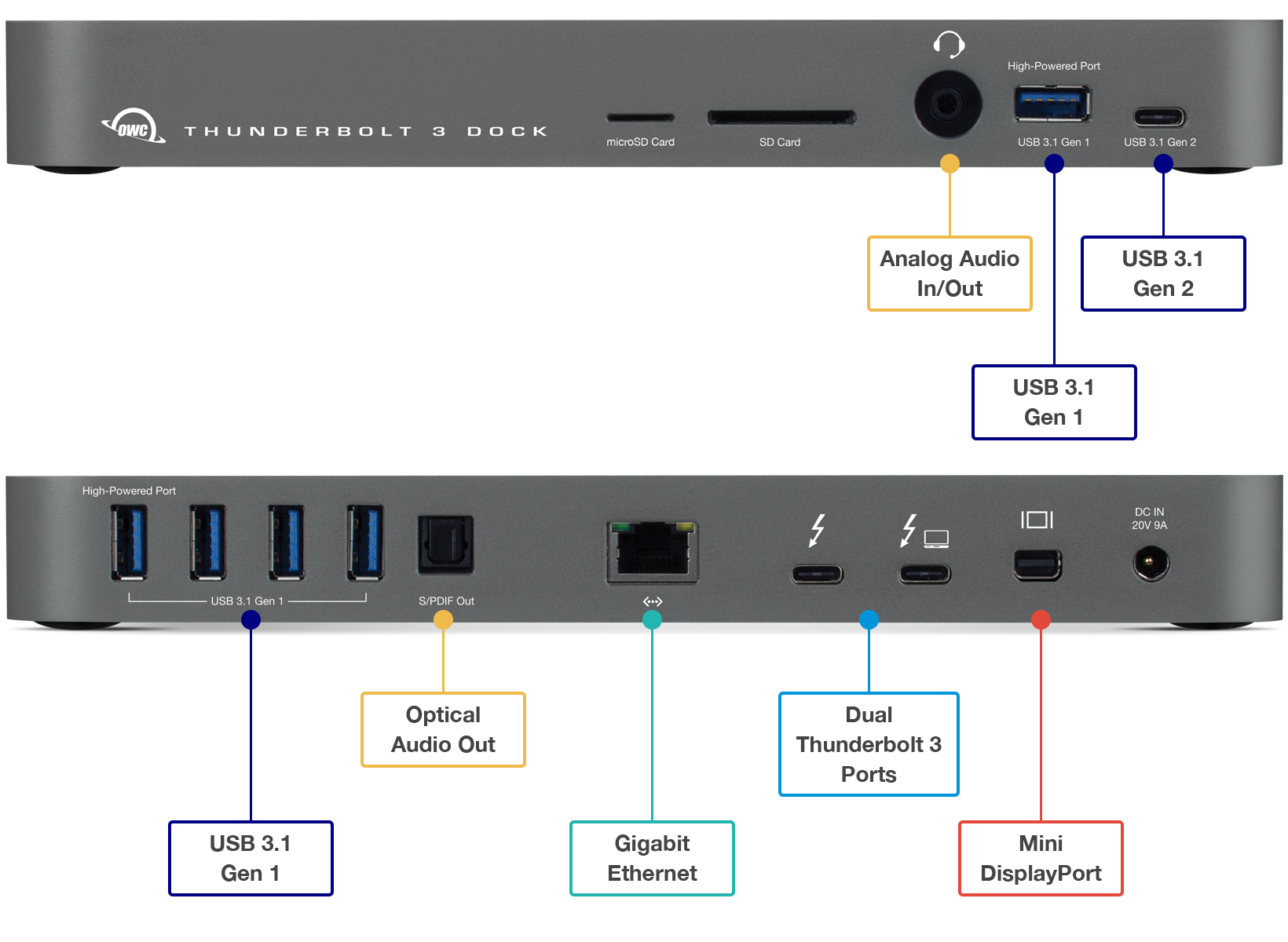 OWC Thunderbolt 3 Dock
Must-have expansion for iMac/MacBook Pro/Mac mini
Thunderbolt 3 • USB 3 • USB-C • Gigabit Ethernet • Dual Thunderbolt 3 Ports
4K Support • Mini Display Port • Analog sound in/out • Optical sound out

Works on any Mac with Thunderbolt 3
OWC 40TB SSD: Photoshop Scratch Disk Performance
The Thunderbay 4 Mini RAID-5 edition is available with SSDs in capacities from 1TB to 40TB. MPG strong recommends the RAID edition.
Thunderbay 4 Mini configurations (non RAID) are also available, as well as hard drive configurations.
The OWC 40TB SSD offers unprecedented external SSD performance across its enormous capacity, as the other tests show.
To assess the real-world performance with Photoshop, the diglloydHuge benchmark was utilized; it exceeds the available 64GB memory and thus its run time is strongly influenced by how fast the scratch drive can swap data.
An appropriate comparison is to the very fast internal PCIe SSD in the 2013 Mac Pro. As shown, there is a meaningless 1% performance difference, showing that not only does the OWC 40TB SSD bring huge capacity to the table, but it also offers high grade SSD performance—and when Thunderbolt 3 arrives on a Mac Pro, a OWC Thunderbay 4 Mini enclosure should deliver even better results.