Today's Deal Zone...
Top deals pages...
Wishlist pages...
Search for deals...
$246 FREE ITEMS
SAVE $600
Nikon Z 7 Mirrorless
View all 23 deals…
128GB Memory in iMac 5K
Up to 128GB for 2019 iMac 5K!
Up to 64GB for 2015/2017 iMac 5K



Save nearly 50% over Apple pricing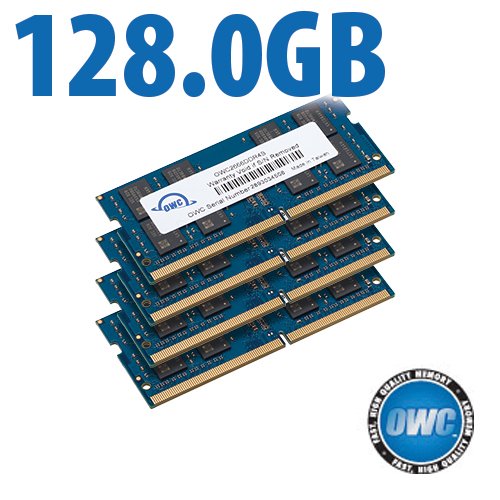 OWC 40TB SSD: RAID-4 vs RAID-5
Last updated 2016-11-25 -
Send Feedback
Related
:
Other World Computing, OWC Thunderbay, OWC Thunderbay 4, OWC Thunderbay 4 Mini, RAID, RAID-4, RAID-5, SoftRAID, SSD, storage, Thunderbolt, video
The Thunderbay 4 Mini RAID-5 edition is available with SSDs in capacities from 1TB to 40TB. MPG strong recommends the RAID edition.
Thunderbay 4 Mini configurations (non RAID) are also available, as well as hard drive configurations are also available.
RAID-5 and RAID-4 are two sides of the same coin: both offer the fault tolerance of surviving failure of one of the drives in the array.
The difference is that RAID-4 dedicates one drive to the parity data, and RAID-5 uses distributed parity data. While the fault tolerance and recovery behavior is identical, the performance is not necessarily same, as MPG proved back in 2014 with other SSDs in the OWC Thunderbay 4 Mini.
Performance potential
The best possible performance one can expect from RAID-4/RAID-5 consisting of N drives is the performance of N-1 drives in a RAID-0 stripe.
The performance as measured in testing closely approaches that asymptote. Many if not most hardware RAID solutions often fail to do anywhere near that well.
OWC Thunderbolt 3 Dock
Ideal for any Mac with Thunderbolt 3
Dual Thunderbolt 3 ports
USB 3 • USB-C
Gigabit Ethernet
5K and 4K display support plus Mini Display Port
Analog sound in/out and Optical sound out
Works on any Mac with Thunderbolt 3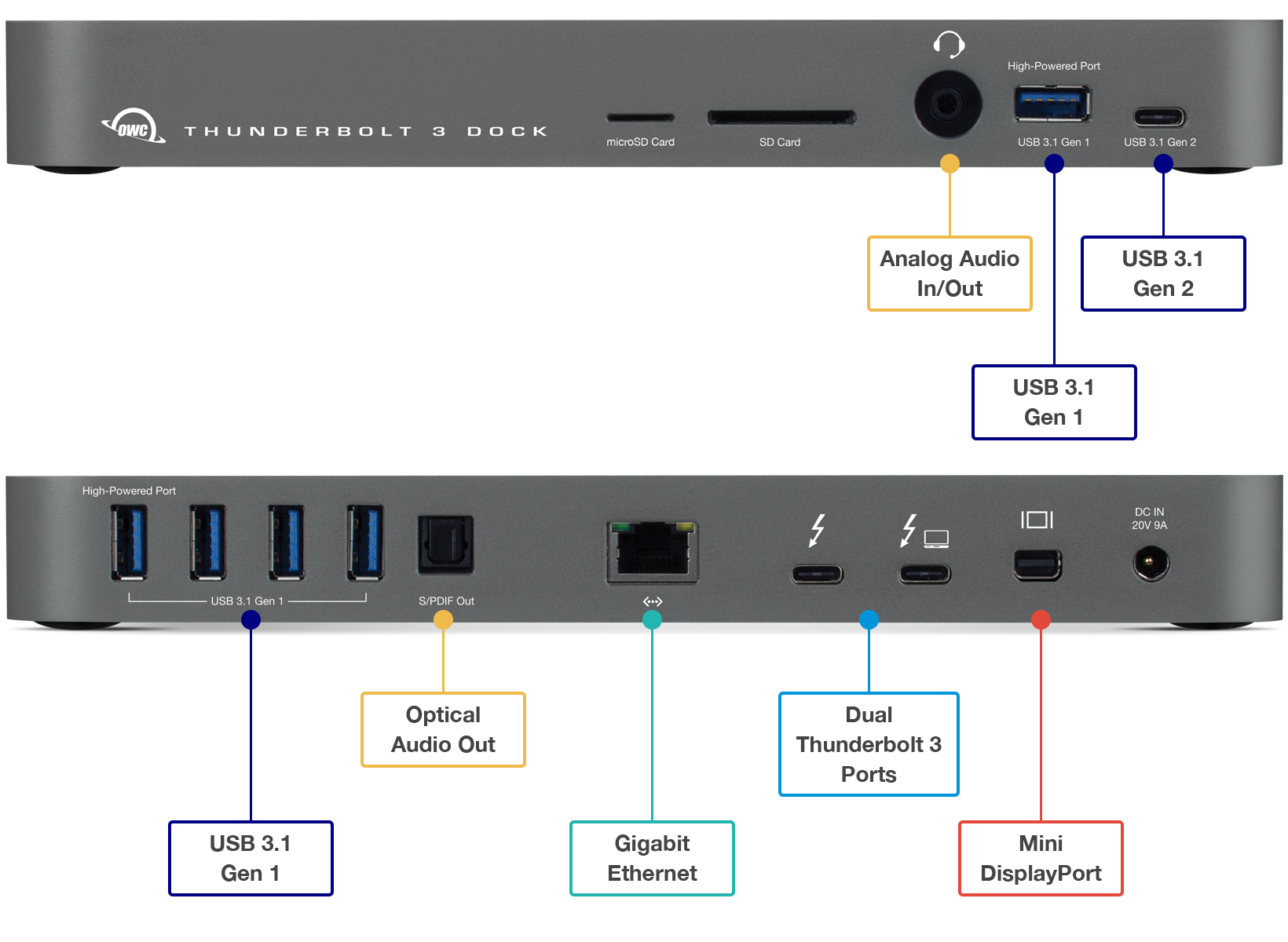 Results, large transfers over entire capacity
This is the best 4-drive RAID-5 and RAID-4 performance MPG has ever seen with Thunderbolt 2 (or from any external SSD). It sets the new benchmark. The RAID-5 and RAID-4 performances is outstanding in two ways:
Flat line consistency across the entire 29.8TB volume.
Data rates within a few percent of the theoretical speed.
While RAID-4 and RAID-5 offer identical write performance, RAID-4 outperforms RAID-5 by 16% for reads.
Based on single-SSD testing, MPG had estimated the peak potential performance of the OWC 40TB SSD (were if not throttled by Thunderbolt 2) at about 1650 MB/sec. 75% of that is the maximum possible performance, or 1237MB/sec estimated. Since RAID-4 as tested here delivers 1224 MB/sec, SoftRAID's RAID-4 mode appears to offer the maximum possible theoretical performance.
Tested using a> disktester fill-volume --xfer 128M with diglloydTools disktester
RAID-4: Write @ 814 MiB/sec = 853 MB/sec, Read @ 1167 MiB/sec = 1224 MB/sec
RAID-5: Write @ 814 MiB/sec = 854 MB/sec, Read @ 1003 MiB/sec = 1052 MB/sec
Graph data is for filling the volume to 99% capacity with 1000 test files.
Results, speed vs transfer size
SoftRAID's RAID-4 and RAID-5 modes offer identical write performance, but RAID-4 shows not only more consistency but higher performance at every transfer size 64K or larger.
RAID-4 mode is the unequivocal winner over RAID-5 (blue vs green lines).
a> disktester run-sequential-suite -s 32 -3 512M --iterations 5 --test-size 4G