Save big on Used Macs at OWC!
Mac Pro, Mac Mini, iMac, MacBook, MacBook Pro, iPad, Displays
✓ Certified, and warranted by OWC
✓ Free shipping and 14-day money back guarantee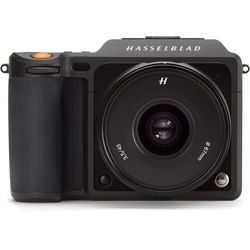 Newest Arrivals in Cameras
MacBook Pro i7 Software Development Performance (XCode)
See the system configuration notes.
Apple XCode build DiskTester
Build DiskTester with Apple XCode (DiskTester is part of diglloydTools).
This is a CPU intensive test that is not influenced by disk speed (smart I/O and caching hide the I/O speed).
The Core i7 offers a 20% performance improvement, and this is one test where hyperthreading helps; running the test and limiting XCode to 2 threads results in 140 second runtime, suggesting that clock speed is also important here.
Developers: you can control the number of threads XCode uses while building:
defaults write com.apple.Xcode PBXNumberOfParallelBuildSubtasks 4
B&H Photo Daily Deal...
Ruggard Thunderhead 35 DSLR & Laptop Backpack
$60,

save $110 = 64% off
Deals of the week...
or
Deals by brand or category...

ends in about 6 hours