Today's Deal Zone...
Top deals pages...
Wishlist pages...
Search for deals...
SAVE $1000
Sony a9 Mirrorless
SAVE $300
Apple 15.4" MacBook Pro with To…
SAVE $1200
Apple 15.4" MacBook Pro with To…
SAVE $600
Apple 15.4" MacBook Pro with To…
SAVE $600
Sony A8F-Series 65"-Class HDR U…
SAVE $400
Sony X900F Series 65"-Class HDR…
SAVE $400
Sony X830F Series 70"-Class HDR…
SAVE $800
LG C8PUA Series 65"-Class HDR U…
View all 37 deals…
Which Mac and Why?
Protect your data with fast storage and backup.
Don't buy lower performance for more money!
Diglloyd consulting starts you out on solid footing. 🖥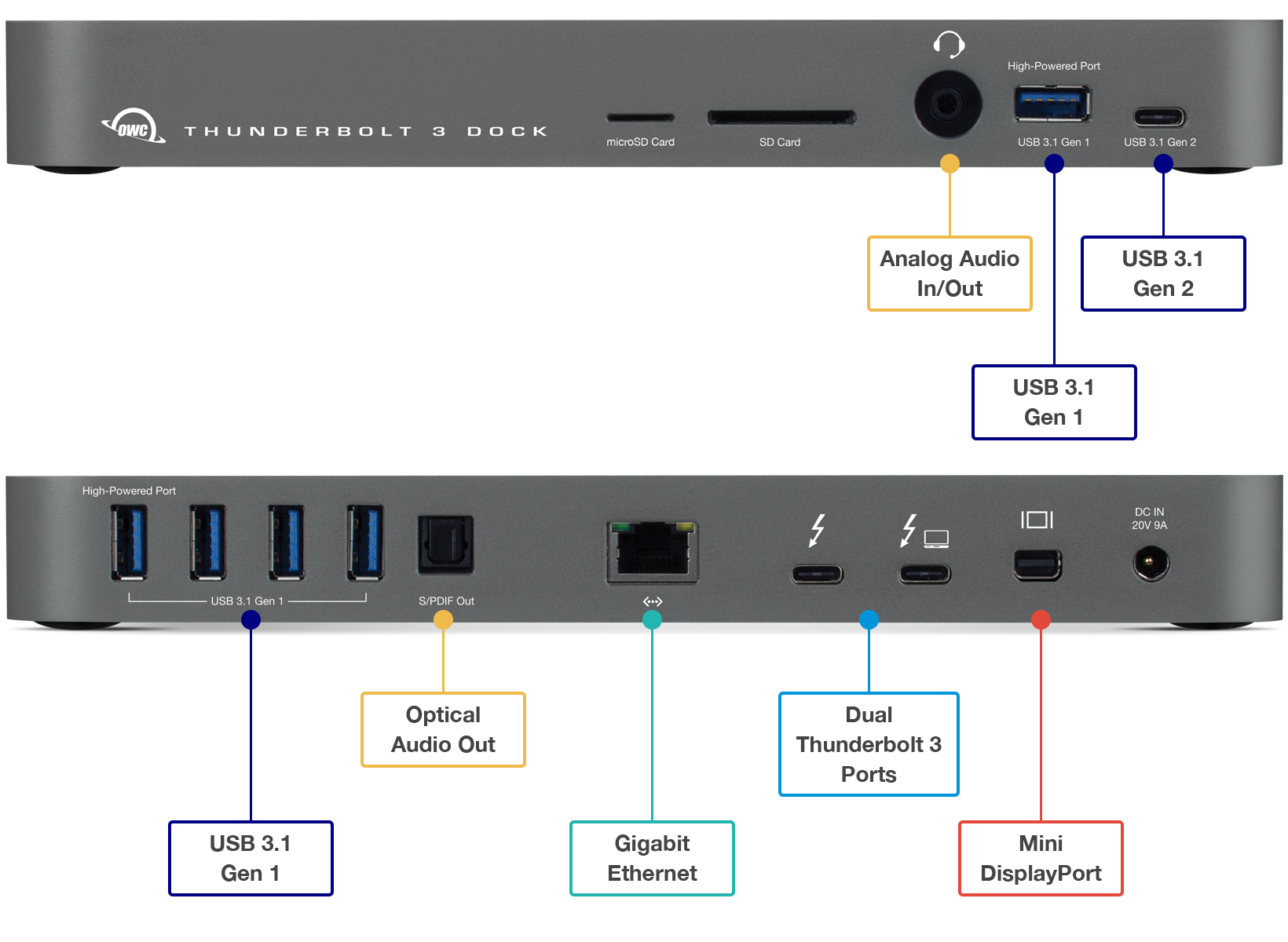 OWC Thunderbolt 3 Dock
Must-have expansion for iMac/MacBook Pro/Mac mini
Thunderbolt 3 • USB 3 • USB-C • Gigabit Ethernet • Dual Thunderbolt 3 Ports
4K Support • Mini Display Port • Analog sound in/out • Optical sound out

Works on any Mac with Thunderbolt 3
MacBook Pro Core i7: Combined 8GB/4GB with SSD and HDD
We've now seen that 8GB memory is hugely helpful, but also that using a fast solid state drive is also very helpful. What about both 8GB and a solid state drive or two of them?
The solid state drive (SSD) configurations discussed here are MPG Pro Laptop configurations.
SATA and Firewire 800 interaction
NOTE: these results are without a Firewire 800 device attached. See the bizarre interaction between internal SATA and Firewire 800.
diglloydSmall benchmark
The diglloydSmall benchmark uses about 8GB of scratch space in Photoshop CS5. It slightly exceeds the available (usable) memory on an 8GB system by about 2GB.
Using 8GB pays off big-time, but an SSD also pays off. However in the real world, Photoshop can't generally have the system to itself as was done for this test, and so—
See further below for the diglloydMedium results, which are a good proxy for the real world when other applications are competing for memory.
diglloydMedium benchmark
The diglloydMedium benchmark uses about 16GB of scratch space in Photoshop CS5.
For really big jobs like this, even a single SSD looks slow compared to the dual SSD setup, taking 50% longer to complete.
Bottom line: dual SSDs as a RAID-0 stripe along with 8GB memory gets the job done in a fraction of the time of any other combination.
Just the 8GB configurations
But who wants to mess with a lousy 4GB memory? Here are the 8GB configurations to consider.
It's simple: 8GB memory and one OWC Mercury Extreme SSD, or dual SSDs for really demanding tasks.