Today's Deal Zone...
Top deals pages...
Wishlist pages...
Search for deals...
SAVE $1000
Sony a9 Mirrorless
SAVE $300
Apple 15.4" MacBook Pro with To…
SAVE $1200
Apple 15.4" MacBook Pro with To…
SAVE $600
Apple 15.4" MacBook Pro with To…
SAVE $600
Sony A8F-Series 65"-Class HDR U…
SAVE $400
Sony X900F Series 65"-Class HDR…
SAVE $400
Sony X830F Series 70"-Class HDR…
SAVE $800
LG C8PUA Series 65"-Class HDR U…
View all 37 deals…
Which Mac and Why?
Protect your data with fast storage and backup.
Don't buy lower performance for more money!
Diglloyd consulting starts you out on solid footing. 🖥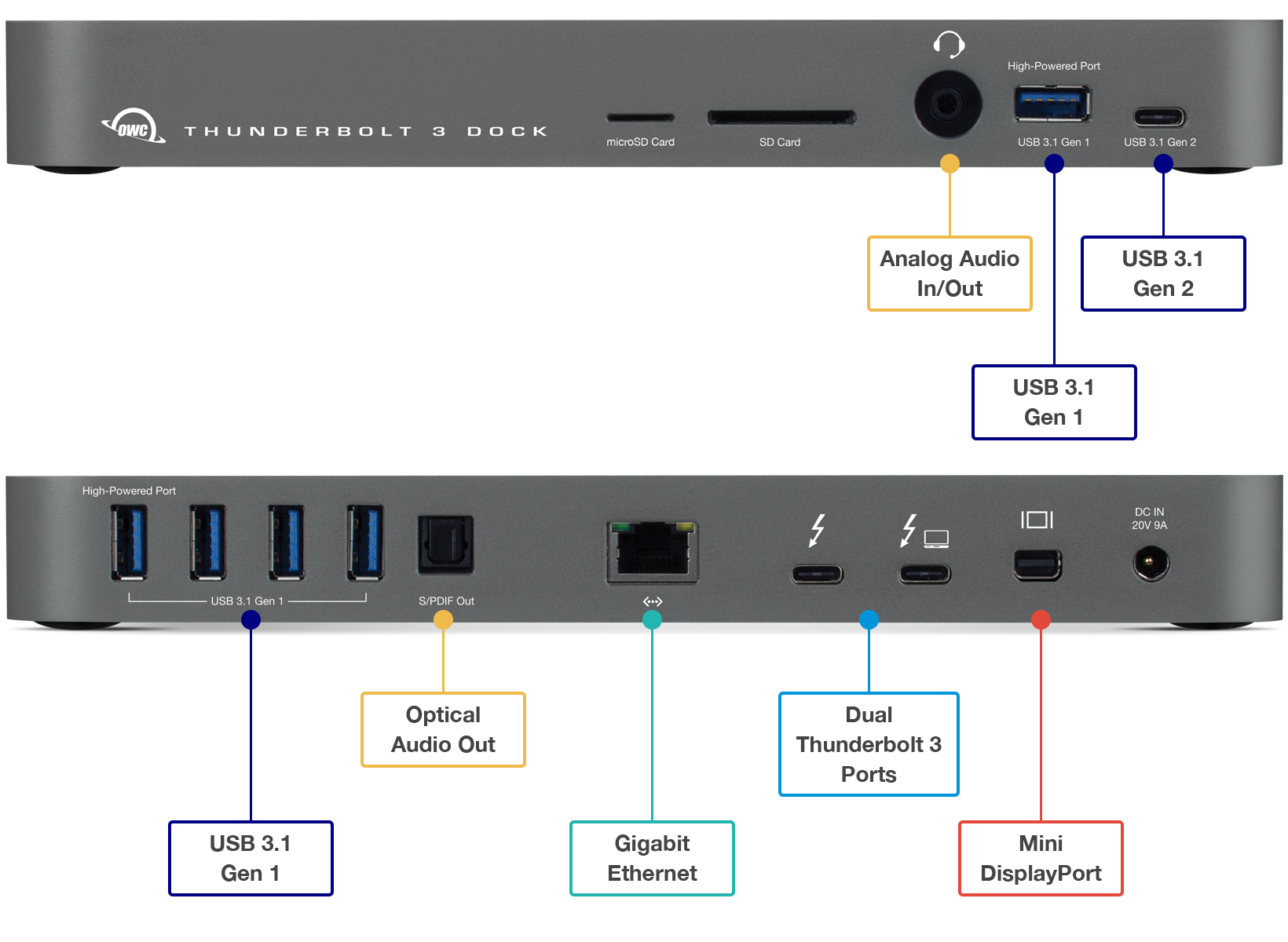 OWC Thunderbolt 3 Dock
Must-have expansion for iMac/MacBook Pro/Mac mini
Thunderbolt 3 • USB 3 • USB-C • Gigabit Ethernet • Dual Thunderbolt 3 Ports
4K Support • Mini Display Port • Analog sound in/out • Optical sound out

Works on any Mac with Thunderbolt 3
Introduction to the MacBook Pro Core i7
The MacBook Pro Core i7 offers robust computing power in a laptop, but unless it has adequate memory and fast drives, it will run at a severe handicap for more demanding tasks.
This special report spells out what you need to to do "max-out" your MacBook Pro Core i7, showing how a generic setup fares compared to what is possible.
The pages that follow separate out the drive issue from the memory issue, then combine them to show the possible synergistic benefits of both.
Parts and specs
The following hardware was used for the tests:
With the SSDs and 8GB memory, this is the MPG Pro Laptop solution.
Memory of 4GB vs 8GB
Enough memory is what's needed. Simple usage with modest size files can do quite fine with 4GB. But when memory runs low, the impact is huge. The analysis that follows address just those situations, especially for photographers.
Software limitations
Software is a limiting factor (eg badly written), even with a maxed-out MBP, but you can only do what you can do: give software the lowest "resistance" to getting the job done by configuring your MacBook Pro to run without idling itself waiting for the drive or for virtual memory paging.