Today's Deal Zone...
Top deals pages...
Wishlist pages...
Search for deals...
SAVE $1000
Sony a9 Mirrorless
SAVE $300
Apple 15.4" MacBook Pro with To…
SAVE $1200
Apple 15.4" MacBook Pro with To…
SAVE $600
Apple 15.4" MacBook Pro with To…
SAVE $600
Sony A8F-Series 65"-Class HDR U…
SAVE $400
Sony X900F Series 65"-Class HDR…
SAVE $400
Sony X830F Series 70"-Class HDR…
SAVE $800
LG C8PUA Series 65"-Class HDR U…
View all 45 deals…
Which Mac and Why?
Protect your data with fast storage and backup.
Don't buy lower performance for more money!
Diglloyd consulting starts you out on solid footing. 🖥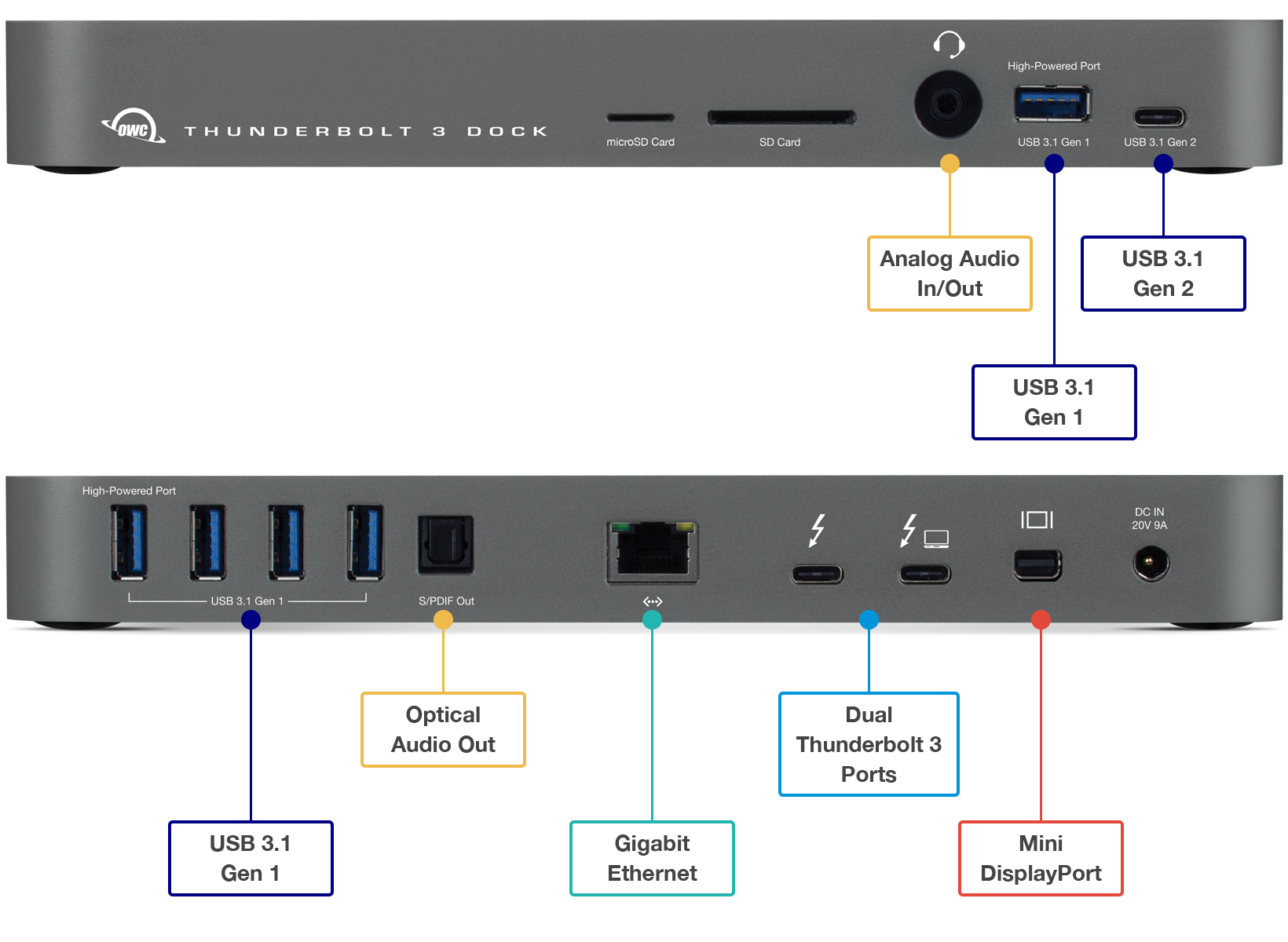 OWC Thunderbolt 3 Dock
Must-have expansion for iMac/MacBook Pro/Mac mini
Thunderbolt 3 • USB 3 • USB-C • Gigabit Ethernet • Dual Thunderbolt 3 Ports
4K Support • Mini Display Port • Analog sound in/out • Optical sound out

Works on any Mac with Thunderbolt 3
Dell UP2715K 5K Display: Works on Late 2013 Macbook Pro Retina too!
Get Dell UP2715K at B&H Photo.
The Dell UP2715K also works with the 2013 MacBook Pro Retina (in addition to the 2015 MacBook Pro Retina). It likely works on the late 2013 Mac Pro as well (not yet tested).
Display scaling
As usual with Apple display support, one can run at full resolution (5120 X 2880) or 2:1 or other display scaling factors. Most users will find the full resolution mode unusable due to the tiny size of user interface elements and thus the 2:1 scaling that "looks like" a 2560 X 1440 display will be most useful (just as with Apple's iMac 5K).
If one is going to run at 4K (scaled), MPG recommends just going to the professional NEC PA322UHD or the LG 31MU97.
In particular, the NEC display is desirable because it is a 32-inch display, hence the pixel density is far more favorable (cramming 5120 pixels into a 27" display vs 3840 pixels into a 32" display).
Screen shots
These images show the Dell UP2715K running on the late 2013 MacBook Pro Retina. As with the iMac 5K, the user interface elements are all but unusable in full resolution mode. The 3840 X 2160 scaling (4:3 ratio) is more tolerable, but still quite small to be readable.
Toggle to compare 2:1 display scaling vs full resolution mode.