Today's Deal Zone...
Top deals pages...
Wishlist pages...
Search for deals...
SAVE $1000
Sony a9 Mirrorless
SAVE $300
Apple 15.4" MacBook Pro with To…
SAVE $1200
Apple 15.4" MacBook Pro with To…
SAVE $600
Apple 15.4" MacBook Pro with To…
SAVE $600
Sony A8F-Series 65"-Class HDR U…
SAVE $400
Sony X900F Series 65"-Class HDR…
SAVE $400
Sony X830F Series 70"-Class HDR…
SAVE $800
LG C8PUA Series 65"-Class HDR U…
View all 45 deals…
Which Mac and Why?
Protect your data with fast storage and backup.
Don't buy lower performance for more money!
Diglloyd consulting starts you out on solid footing. 🖥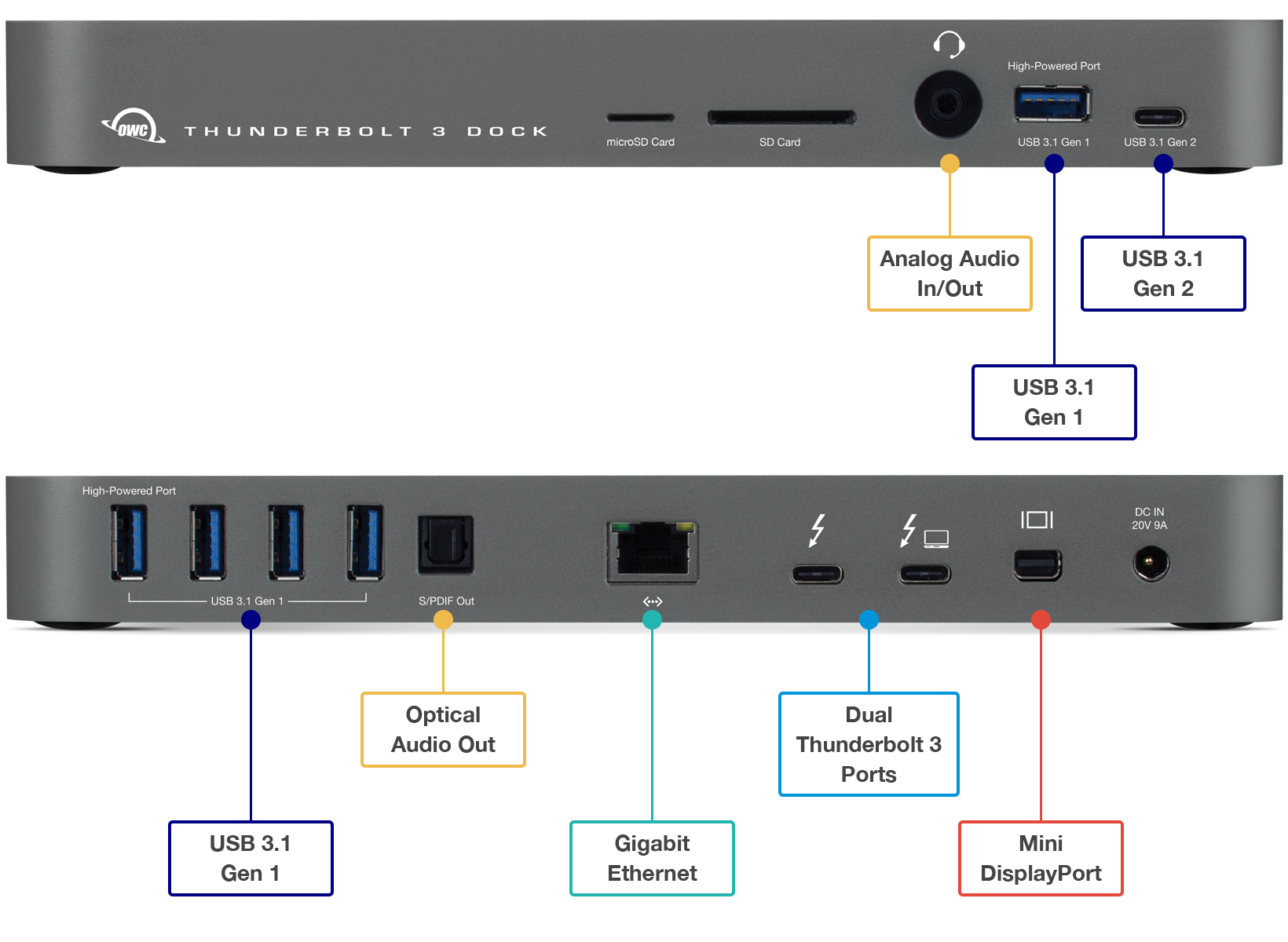 OWC Thunderbolt 3 Dock
Must-have expansion for iMac/MacBook Pro/Mac mini
Thunderbolt 3 • USB 3 • USB-C • Gigabit Ethernet • Dual Thunderbolt 3 Ports
4K Support • Mini Display Port • Analog sound in/out • Optical sound out

Works on any Mac with Thunderbolt 3
CalDigit T3: 3-HDD RAID-1 Mirror
A RAID-1 mirror replicates the data across N drives (N = 3 here) for fault tolerance: in a mirror, N-1 of N drive can fail with no loss of data or functionality.
For reads with a RAID-1 mirror, there is potential to read from more than one drive, thus enhancing read performance. It is never as as good as RAID-0 striping because the reads are offset (staggered) among the drive members of the mirror, but an optimized controller or driver can extract some benefits.
Results
Tested with three fast Toshiba 7200 rpm DT01ACA200 series drives using SoftRAID 5 with reads from all drives enabled.
MB/sec:
Single drive: 184 write / 181 read
2-drive mirror: 184 write / 198 read
3-drive mirror: 184 write / 271 read
CalDigit has three SATA controllers in the T3, and this apparently pays off by delivering 178 MB/sec writes speed (single drive speed), and 274 MB/sec read speed, which is about 54% faster than the ~1804MB/sec speed of a single drive used here. It's a far cry from the theoretical 3X speed that a sophisticated hardware controller could in theory obtain, but here at MPG we have yet to see such a device.
Bottom line: a triple RAID-1 mirror in the CalDigit T3 delivers outstanding fault tolerance along with read speed sufficient for the vast majority of computing tasks.
Write speeds are in gray and are identical whether it is a single drive or a 2-drive or 3-drive mirror—this is as expected.