Today's Deal Zone...
Top deals pages...
Wishlist pages...
Search for deals...
SAVE $1000
Sony a9 Mirrorless
SAVE $300
Apple 15.4" MacBook Pro with To…
SAVE $1200
Apple 15.4" MacBook Pro with To…
SAVE $600
Apple 15.4" MacBook Pro with To…
SAVE $600
Sony A8F-Series 65"-Class HDR U…
SAVE $400
Sony X900F Series 65"-Class HDR…
SAVE $400
Sony X830F Series 70"-Class HDR…
SAVE $800
LG C8PUA Series 65"-Class HDR U…
View all 45 deals…
Which Mac and Why?
Protect your data with fast storage and backup.
Don't buy lower performance for more money!
Diglloyd consulting starts you out on solid footing. 🖥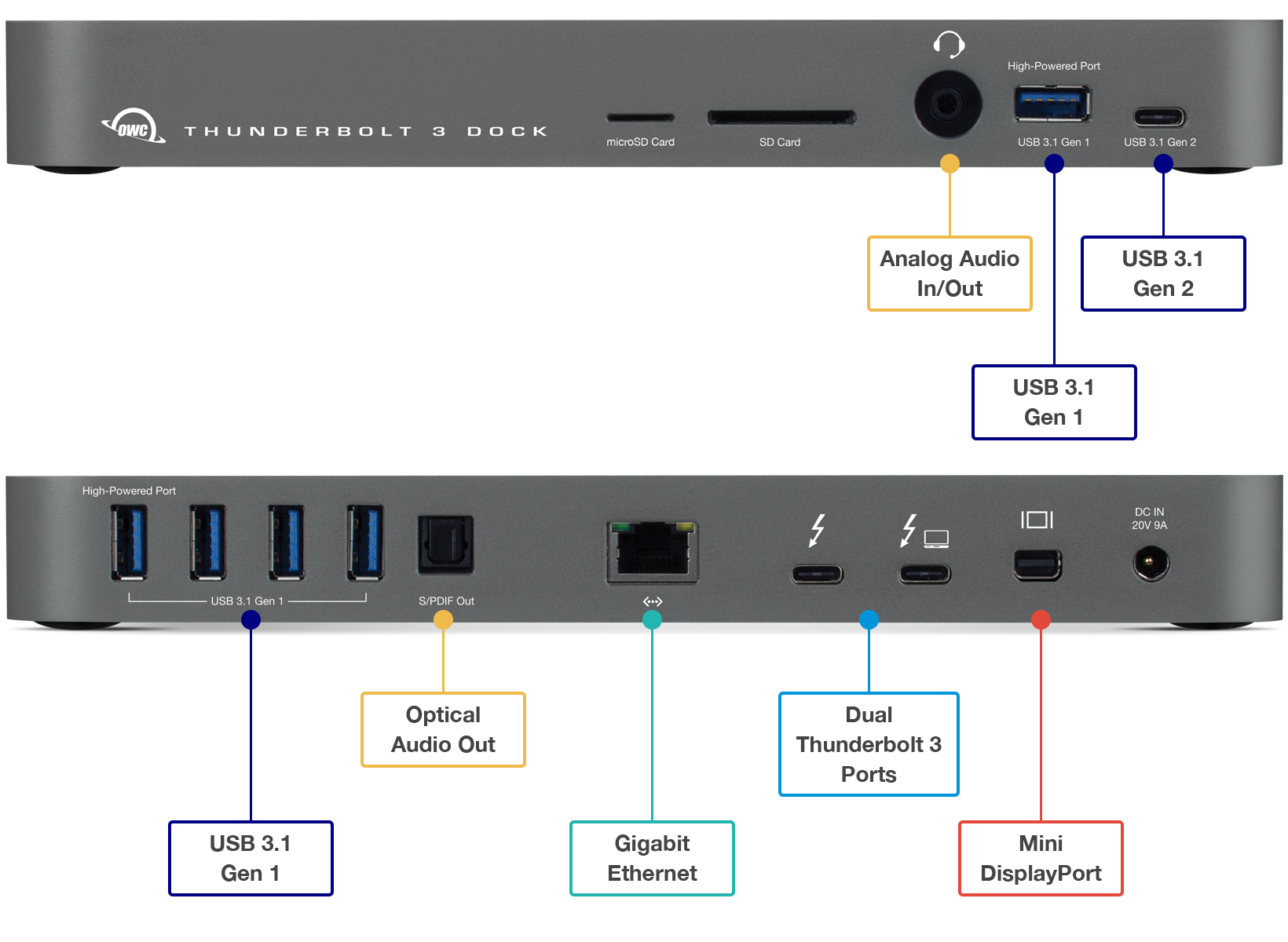 OWC Thunderbolt 3 Dock
Must-have expansion for iMac/MacBook Pro/Mac mini
Thunderbolt 3 • USB 3 • USB-C • Gigabit Ethernet • Dual Thunderbolt 3 Ports
4K Support • Mini Display Port • Analog sound in/out • Optical sound out

Works on any Mac with Thunderbolt 3
Software RAID-5 in SoftRAID
RAID-5 is a fault-tolerant storage approach which allows the failure of one drive.
For software RAID-5, SoftRAID 5 is the first and only choice for Apple OS X as of mid 2014. It offers high performance (better than most hardware RAID), and an easy to use feature set.
This page shows various aspects of using RAID-5 in SoftRAID.
5-drive RAID-5
A 5-drive RAID-5 in SoftRAID. All drives are operating normally, so full fault-tolerance in in effect—one drive can fail and the RAID continues to operate.
Adding a replacement drive
A drive has failed. Replace the drive so that the rebuild process can begin.
Having a cold spare on hand lets the rebuild process start immediately, so that fault tolerance can be restored. Not having a spare means that the rebuild process is delayed, which puts the RAID-5 at risk of a 2nd drive failure, which would be fatal to the volume.
4-drive RAID-5 , degraded but rebuilding
One of the drives has failed and has been replaced.
SoftRAID is rebuilding the RAID-5 to restore fault-tolerance.
When the RAID-5 has been rebuilt, SoftRAID posts a notification.