Today's Deal Zone...
Top deals pages...
Wishlist pages...
Search for deals...
DZ
SAVE $420
ezviz BN-1824A2 8-Channel 10…
DZ
SAVE $550
ezviz BN-1G28A3 16-Channel 1…
DZ
SAVE $100
Electro-Voice R300-HD Handhe…
DZ
SAVE $370
ezviz BN-1424A1 4-Channel 10…
DZ
SAVE $210
LG 27UD68-P 27" 16:9 4K UHD…
DZ
SAVE $115
Porta Brace Soft Case for As…
DZ
SAVE $10
ExpoImaging Rogue Safari DSL…
View all 8 deals…
Which Mac and Why?
Protect your data with fast storage and backup.
Don't buy lower performance for more money!
Diglloyd consulting starts you out on solid footing. 🖥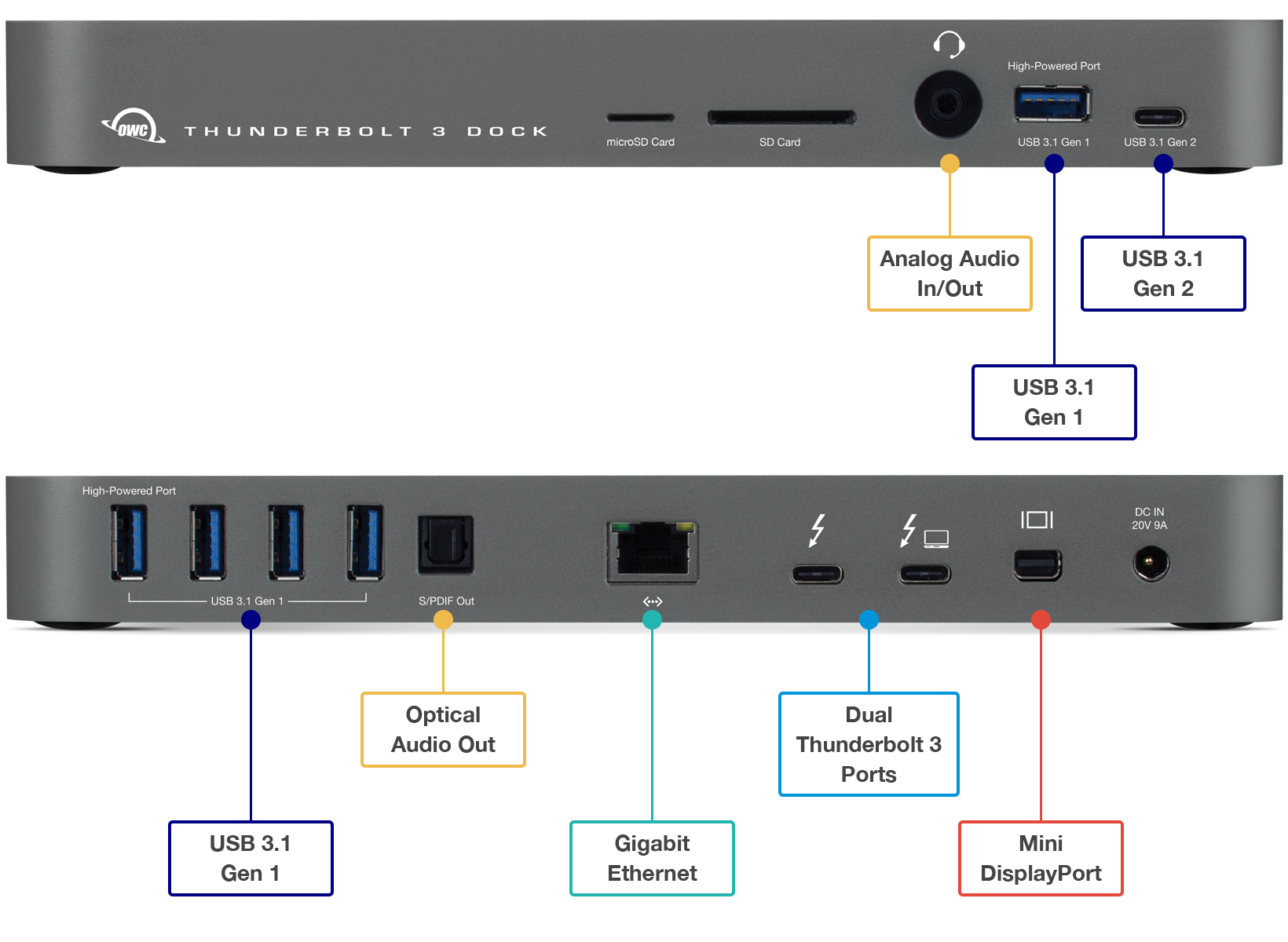 OWC Thunderbolt 3 Dock
Must-have expansion for iMac/MacBook Pro/Mac mini
Thunderbolt 3 • USB 3 • USB-C • Gigabit Ethernet • Dual Thunderbolt 3 Ports
4K Support • Mini Display Port • Analog sound in/out • Optical sound out

Works on any Mac with Thunderbolt 3
RAID-5 with 4 / 3 Hard Drives (SoftRAID, Thunderbolt v1)
Various configurations starting at about $499 without drives.
Thunderbay RAID-5 edition also available.
Tests shown here uses the fastest portion of the drives in order to show the peak speeds possible with the Thunderbay; all hard drives slow down as they fill up, as per the simple physical fact of πD (track circumference).
The Thunderbay performed admirably, as did the Toshiba MG03ACA300 hard drives, which offer very impressive performance.
Results
Tested with the Thunderbay IV (Thunderbolt, not Thunderbolt 2).
SoftRAID 5 beta was used in order to explore the performance of RAID 5.
The OWC Thunderbay was tested using four Toshiba MG03ACA300 hard drives. These are very fast drives as of 2014.
Tests performed using DiskTester, specifically the fill-volume command.
Results shown are real-world throughput through the file system API (not unachievable driver-level throughput).
Even with only three drives, throughput is excellent, with four drives raising speed to impressive levels.

RAID 5 X 4: 534 / 563	write/read MB/sec  (four drives)
RAID 5 X 3: 367 / 374 write/read MB/sec  (three drives)