Today's Deal Zone...
Top deals pages...
Wishlist pages...
Search for deals...
SKU ADCCPP12GCK
$9 FREE ITEMS
DZ
SAVE $500
Samsung Galaxy Note9 SM-N960…
DZ
SAVE $13
JarvMobile 10,000mAh Wireles…
$49 FREE ITEMS
SAVE $250
Apple 15.4" MacBook Pro with To…
$19 FREE ITEMS
SAVE $300
Apple 12.9" iPad Pro (Mid 2017,…
SAVE $218
Dracast LED500 Plus Series Dayl…
SAVE $110
Sennheiser PMX 684i In-Ear Neck…
SAVE $400
Sony a7R III Mirrorless
View all 42 deals…
64GB for iMac 5K
2017 or 2019 models
$550 savings vs Apple!
64GB costs *less* than 32GB Apple!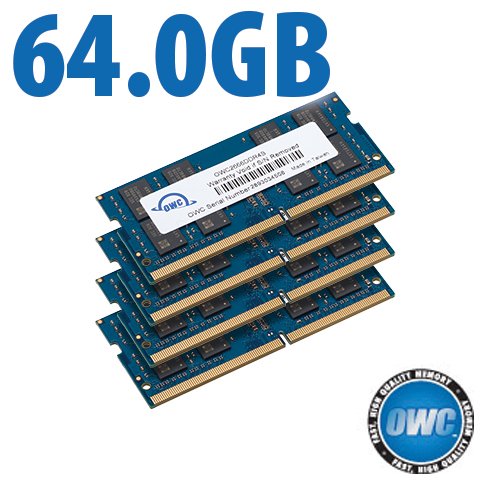 2012 MBP Retina — USB3 Performance
I tested USB3 using the 480GB OWC Mercury Elite Pro Mini.
The MacBook Pro 15" and MacBook Pro 15" with Retina Display perform the same with USB3.
The results show that the USB3 ports offer about 8-12X the performance of the USB2 ports found on older MacBook Pros — a compelling difference. The speed blows-away the sluggish Firewire 800 port on the older MacBook Pros by a real-world factor of 3-7X. That's a huge gain rarely seen with any upgrade.
While these read/write speeds on USB3 are not as fast as with an internal SATA 6G SSD, they easily exceed the performance requirements of all but a few extremely demanding programs.
DiskTester is part of diglloydTools. The DiskTester fill-volume test writes 1000 equal-size files to the drive, then read/verifies the data.
B&H Deal Zone

•

Deals by Brand/Category/Savings


Deals expire in

101 min

unless noted. Certain deals may last longer.