Today's Deal Zone...
Top deals pages...
Wishlist pages...
Search for deals...
DZ
SAVE $420
ezviz BN-1824A2 8-Channel 10…
DZ
SAVE $550
ezviz BN-1G28A3 16-Channel 1…
DZ
SAVE $100
Electro-Voice R300-HD Handhe…
DZ
SAVE $370
ezviz BN-1424A1 4-Channel 10…
DZ
SAVE $210
LG 27UD68-P 27" 16:9 4K UHD…
DZ
SAVE $115
Porta Brace Soft Case for As…
View all 8 deals…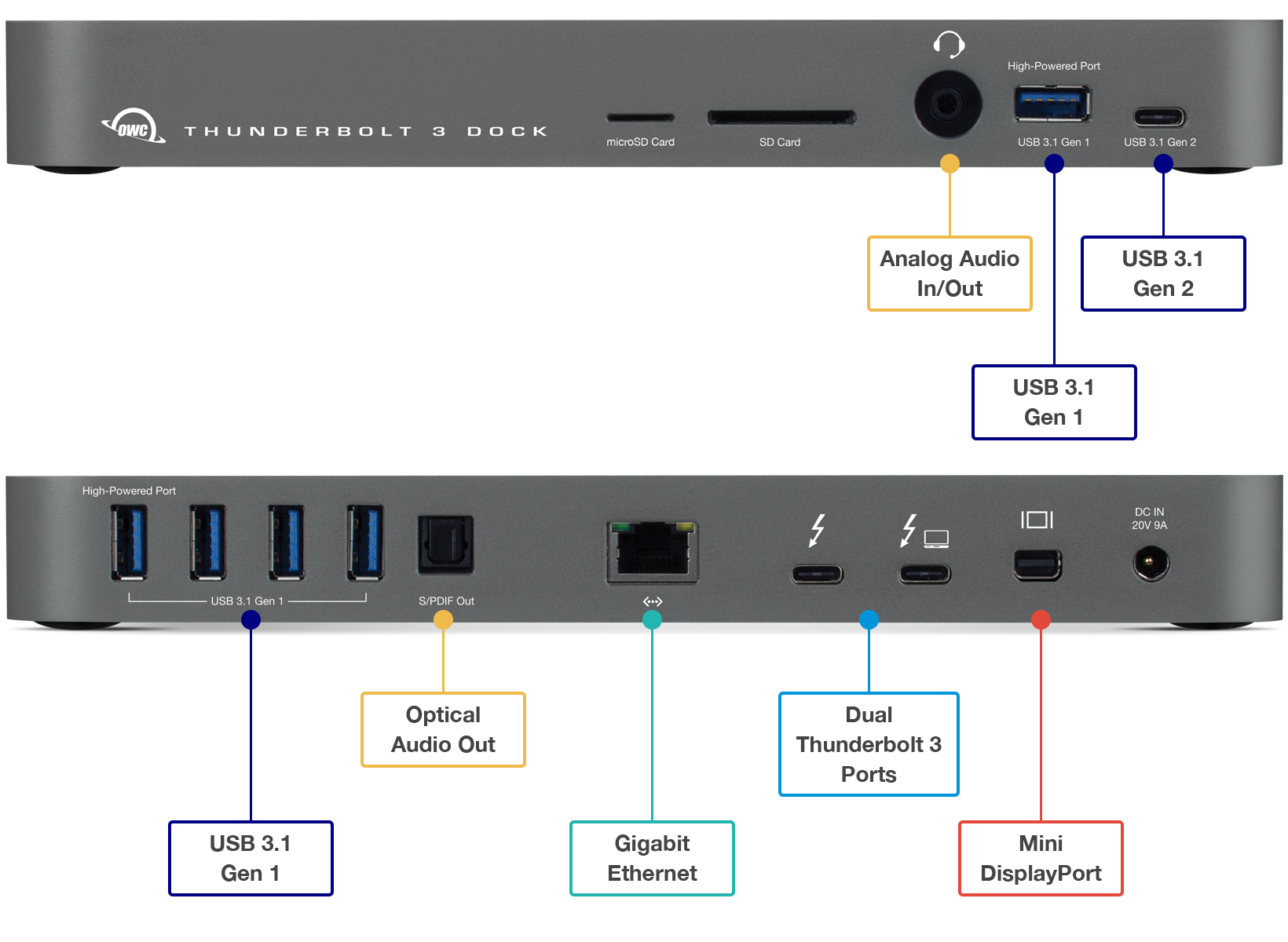 OWC Thunderbolt 3 Dock
Must-have expansion for iMac/MacBook Pro/Mac mini
Thunderbolt 3 • USB 3 • USB-C • Gigabit Ethernet • Dual Thunderbolt 3 Ports
4K Support • Mini Display Port • Analog sound in/out • Optical sound out

Works on any Mac with Thunderbolt 3
2012 MBP Retina — Review Model Configuration
For my own unit, which is both a test unit and the one I will travel with, I went with the 512GB flash, since a 5-7 week wait was quoted for the 768GB model, and I don't need more than the 512GB for my travel uses.
The 16GB memory is the only smart choice, and I opted for the fastest processor simply because of testing reasons; the 2.6 GHz CPU is just fine also.
See the Choosing a MacBook Pro Retina Configuration for which model to choose.
Order a MacBook Pro. Thank you for ordering through this site's links.
The following pages explore more of the 2012 MacBook Pro Retina.