2012 MBP 15-inch — Memory Bandwidth
Memory bandwidth correlates slightly with performance in memory-intensive compute jobs; it keeps the CPU cores humming efficiently. However, it is an interesting data point, but CPU caches largely hide the differences with most tasks.
Surprisingly, the MacBook Pro 15" model does not achieve the same memory bandwidth as the MacBook Pro Retina, even though both were 2.7 GHz models with the same chipset. Perhaps Apple's soldered-on memory in the Retina model is somehow more efficient.
Hard drives or SSD.
Hard drives or SSD.
OWC Thunderbolt 3 Dock
Ideal for any Mac with Thunderbolt 3
Dual Thunderbolt 3 ports
USB 3 • USB-C
Gigabit Ethernet
5K and 4K display support plus Mini Display Port
Analog sound in/out and Optical sound out
Works on any Mac with Thunderbolt 3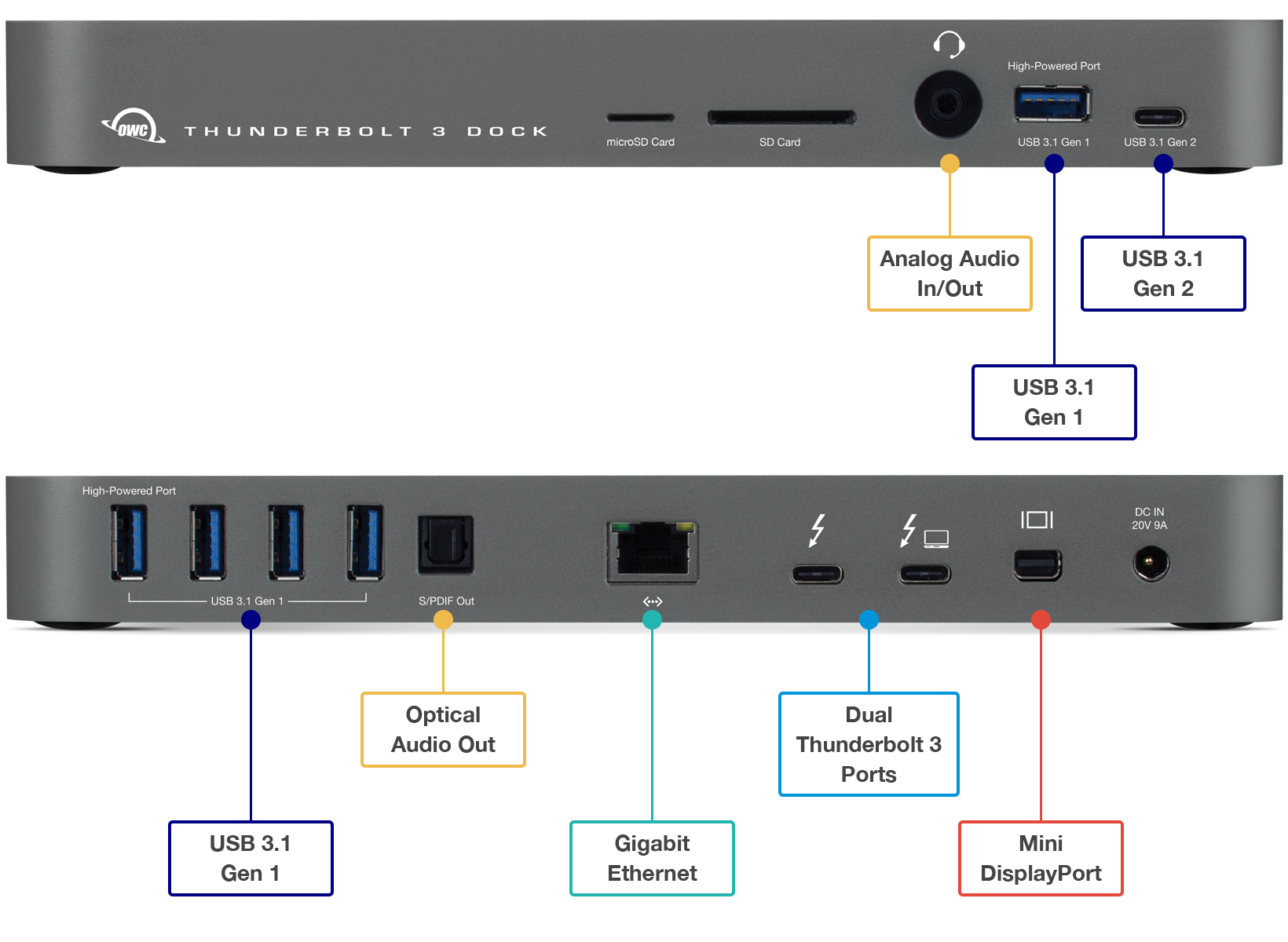 √ No more slow and noisy hard drives!