Today's Deal Zone...
Top deals pages...
Wishlist pages...
Search for deals...
SAVE $1000
Sony a9 Mirrorless
SAVE $300
Apple 15.4" MacBook Pro with To…
SAVE $1200
Apple 15.4" MacBook Pro with To…
SAVE $600
Apple 15.4" MacBook Pro with To…
SAVE $600
Sony A8F-Series 65"-Class HDR U…
SAVE $400
Sony X900F Series 65"-Class HDR…
SAVE $400
Sony X830F Series 70"-Class HDR…
SAVE $800
LG C8PUA Series 65"-Class HDR U…
View all 45 deals…
Which Mac and Why?
Protect your data with fast storage and backup.
Don't buy lower performance for more money!
Diglloyd consulting starts you out on solid footing. 🖥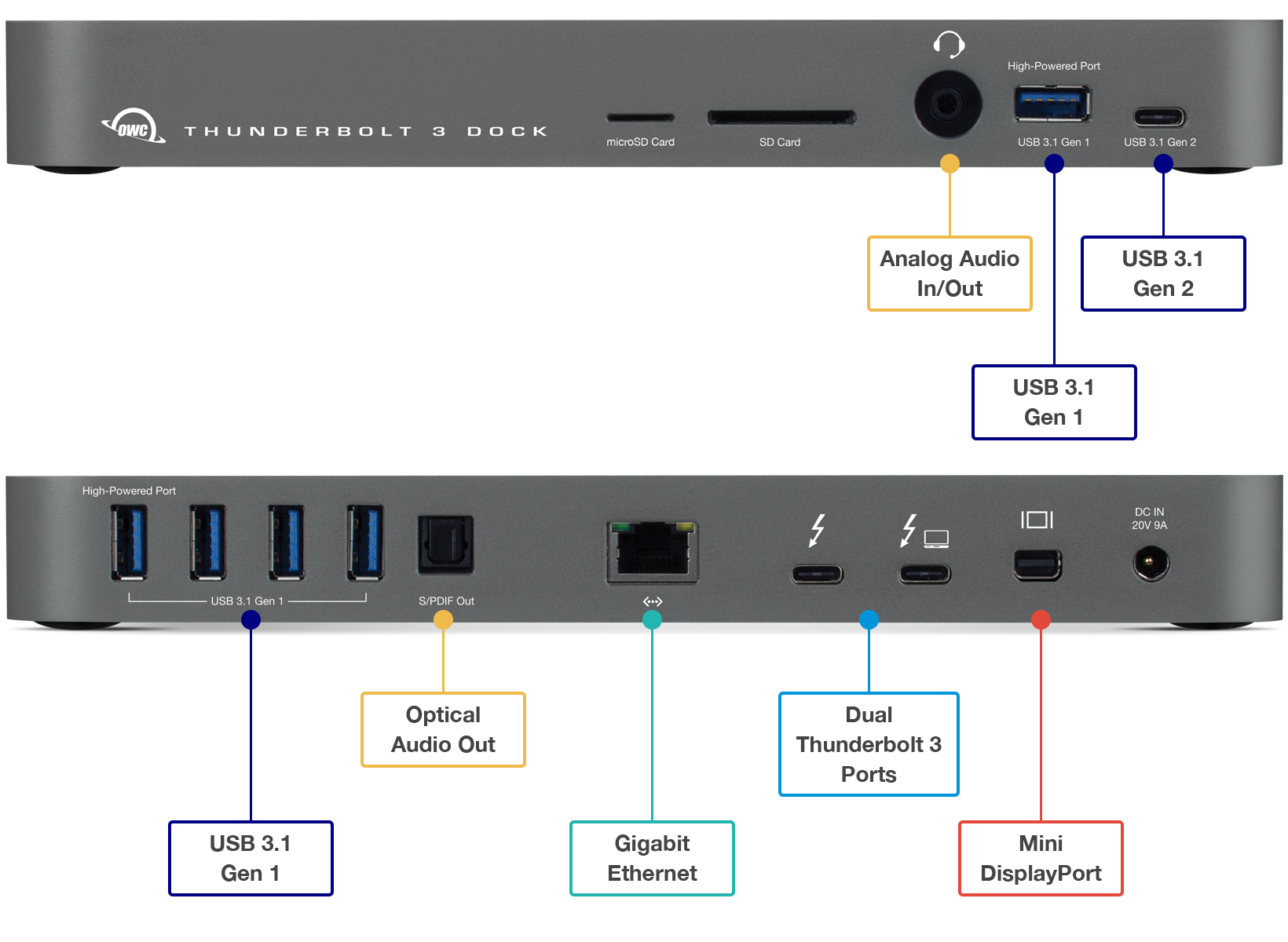 OWC Thunderbolt 3 Dock
Must-have expansion for iMac/MacBook Pro/Mac mini
Thunderbolt 3 • USB 3 • USB-C • Gigabit Ethernet • Dual Thunderbolt 3 Ports
4K Support • Mini Display Port • Analog sound in/out • Optical sound out

Works on any Mac with Thunderbolt 3
2012 MBP 15-inch — Photoshop CS6 Speed with Various SSDs
The MacBook Pro is maxed-out at 16GB memory. That limitation is the #1 reason it is unsuitable for serious general purpose photography work with files that get large (2GB saved size on up) and/or with multiple programs each of which demands a lot of memory.
To see what is happening on your particular system, see Monitoring How Much Memory Is Used.
Mitigating memory limits with a fast SSD or RAID-0 stripe of SSDs
Performance under low memory conditions can be improved for big Photoshop jobs by using a scratch volume that is as fast as possible.
Use a fast solid state drive (SSD) or even a RAID-0 stripe of SSDs internally in the 15" MacBook Pro (using the OWC Data Doubler) for high-speed scratch space.
The ability to easily swap the internal drive or even to use a pair of internal drives as a RAID-0 stripe or RAID-1 mirror or two separate volumes makes the 15" MacBook Pro a compelling speed choice over the 15" MacBook Pro Retina when pushing the limits of speed or storage. (The Retina model accepts only one SSD in its internal non-standard slot).
However, a fast drive is no substitute for real memory, as the more detailed graph including the Mac Pro shows further below (compare to Mac Pro with 24GB memory).
Compared to the 3.33 GHz 6-core Mac Pro
The professional world eagerly awaits Apple's update with the Intel CPUs released in March 2012. See also What Apple COULD Have At Least Done With the Mac Pro and Confused About Mac Pro Options? Consult With MPG.
Throughout 2012, the 2-year-old 2010 Mac Pro design remains the computer of choice for most Mac photographers, especially an MPG Pro Workstation, because it can accept up to 48GB memory (96GB for the 12-core), multiple internal drives, PCIe cards, etc. These advantages easily outweigh any minor CPU speed differences.
Test results
The aging CPU design in the 3.33 GHz 6-core Mac Pro shows that when forced to use a paltry 16GB memory, it cannot keep up with the 4-core MacBook Pro at 2.7 GHz! Such is the progress on CPU design that 4 cores at a slower clock speed can outperform 6 cores at a faster clock speed.
The fast Mercury Accelsior PCIe SSD helps, but it can do only so much; the overheard of disk I/O can never match memory speed, especially since Photoshop CS6 does not use disk speed to its full potential.
There is one easy solution with the Mac Pro: increasing the Mac Pro memory to 24GB leaves the Macbook Pro in the dust, because it eliminates the scratch volume activity (no disk reads/writes involved).