Today's Deal Zone...
Top deals pages...
Wishlist pages...
Search for deals...
AirSelfie AirSelfie2 Portable Camera Dro…
SAVE $500
HP 15.6" ZBook 15 G4 B&H Custom…
SAVE $400
Sony a7 II Mirrorless
SAVE $110
Sennheiser PMX 684i In-Ear Neck…
SAVE $200
Sony a7R II Mirrorless
SAVE $500
Sony a9 Mirrorless
$165 GIFT CARD
SAVE $700
LG C8PUA 55" Class HDR UHD Smar…
SAVE $200
Olympus 40-150mm f/2.8 M.Zuiko…
View all 38 deals…
Apple's Fusion Drive Technology
With the new MacMini and new iMac, Apple offers its new "Fusion" drive, which front-ends a hard drive with a 128GB SSD (probably 120GB in reality, given Apple's checkered history in mis-stating capacity).
Write operations hit the SSD drive first and thus are relatively fast compared to the hard drive, and some files are also stored on the SSD for fast access (OS files, applications).
Benefits of a Fusion volume
Generally speaking, Fusion is a good idea for the majority of users that use their machines for casual to moderate use:
Terrific out-of-the-box performance, since everything is on the fast SSD.
Simple all-in-one approach ideal for most Mac users.
Fusion maintains a 4GB buffer on the SSD, so that most file saves, file downloads, Finder duplicate, etc all benefit from SSD speeds (so long as 4GB or less at any one time).
Transparent overflow to hard drive as needed.
OWC Thunderbolt 3 Dock
Ideal for any Mac with Thunderbolt 3
Dual Thunderbolt 3 ports
USB 3 • USB-C
Gigabit Ethernet
5K and 4K display support plus Mini Display Port
Analog sound in/out and Optical sound out
Works on any Mac with Thunderbolt 3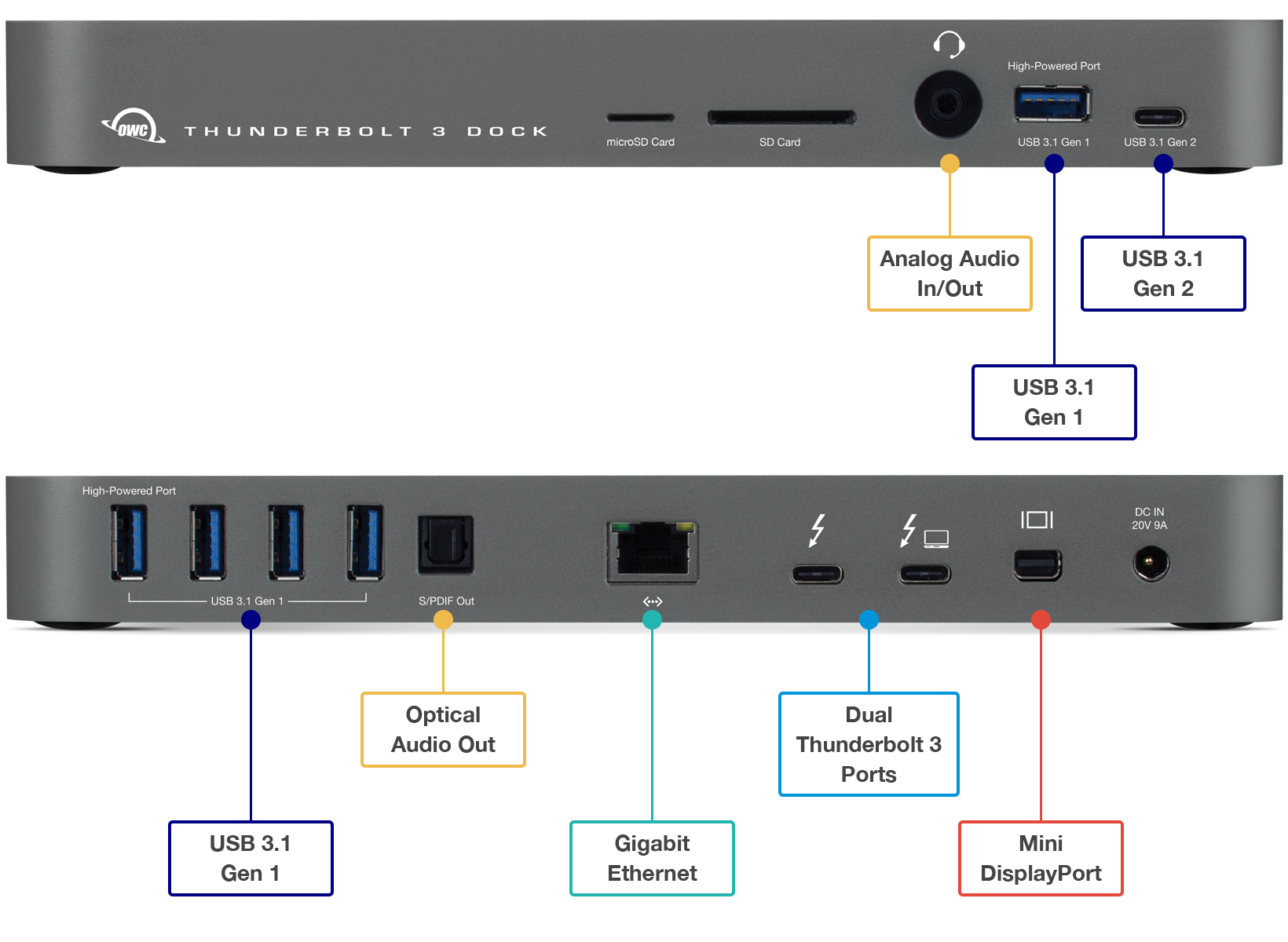 Downsides of a Fusion volume
Fusion is not the best choice for guaranteed performance, nor does it offer peak speed or as much SSD capacity as alternatives.
Relatively expensive compared to 3rd-party larger capacity and higher performance SSD.
No ability to guarantee performance for critical files.
Not of benefit for high performance environments which can easily overflow the 4GB write buffer and/or regularly use large files and/or files that never make it onto the SSD.
No evidence of smart migration in real world usage, see Does Fusion Actually Migrate Files?. This undermines the theoretical benefits for users with larger numbers of files.
You can set up your own Fusion drive on any Mac with appropriate hardware.