Today's Deal Zone...
Top deals pages...
Wishlist pages...
Search for deals...
$49 FREE ITEMS
SAVE $250
Apple 15.4" MacBook Pro with To…
$19 FREE ITEMS
SAVE $300
Apple 12.9" iPad Pro (Mid 2017,…
SAVE $218
Dracast LED500 Plus Series Dayl…
SAVE $110
Sennheiser PMX 684i In-Ear Neck…
SAVE $400
Sony a7R III Mirrorless
SAVE $50
Samsung 2TB T5 Portable Solid-S…
SAVE $70
Samsung 1TB T5 Portable Solid-S…
SAVE $400
Apple 12" MacBook (Mid 2017, Go…
View all 39 deals…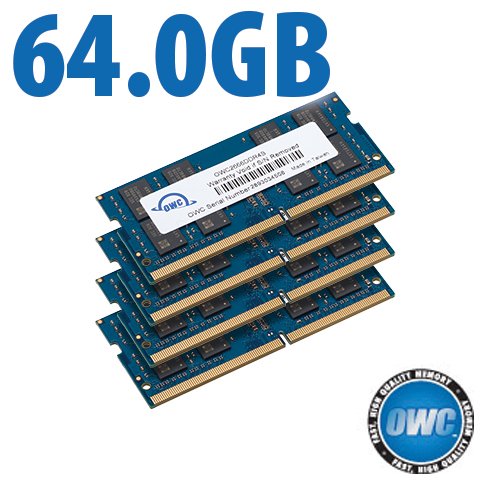 Seagate 160GB Momentus 7200.2
The mid-2007-vintage 160GB Seagate Momentus 7200.2 is a dithering performer by comparison to 2008-vintage 320GB drives. See the results for the Hitachi 320GB Travelstar, which average about 40% faster.
If you have this drive or other vintage 2007 drive in your MacBook or MacBook Pro, upgrade it now to the Hitachi 320GB Travelstar for about $89 after rebate.
Raw data

Test mule: MacBook Pro (2007) 2.4GHz 
SATA hardware: FirmTek SeriTek/2SM2-E + NewerTech Voyager
Driver: Apple standard
Drive model: ST9160823AS

# test via eSATA
$ disktester run-area-test -i 3 -c 1M -t 1G  Seagate160
===  Monday, November 24, 2008 9:35:10 AM PT, volume "Seagate160" (148.7GB)  ===
------------ Write Details for "Seagate160" (1GB/32MB, 3 iterations) -----------
Area (146.7GB)    Slowest    Median    Fastest    Average    Range
0%           53.7      54.3       55.0       54.3      1.31
10%           54.5      54.9       55.0       54.8      0.48
20%           53.1      53.9       54.0       53.7      0.96
30%           51.7      52.0       52.4       52.0      0.64
40%           49.2      49.8       50.1       49.7      0.84
50%           46.1      46.5       46.9       46.5      0.75
60%           44.1      44.3       44.3       44.2      0.20
70%           41.7      41.8       41.8       41.8      0.13
80%           37.8      37.8       37.9       37.8      0.18
90%           32.9      32.9       32.9       32.9      0.02
100%           45.9      45.9       46.3       46.1      0.41
------------ Read Details for "Seagate160" (1GB/32MB, 3 iterations) ------------
Area (146.7GB)    Slowest    Median    Fastest    Average    Range
0%           58.0      58.0       58.4       58.1      0.38
10%           56.1      56.4       56.4       56.3      0.31
20%           54.1      54.3       54.3       54.3      0.24
30%           52.1      52.3       52.4       52.3      0.29
40%           49.8      50.1       50.1       50.0      0.28
50%           46.5      46.5       46.7       46.6      0.25
60%           44.0      44.2       44.2       44.1      0.19
70%           41.5      41.7       41.7       41.7      0.18
80%           37.7      37.8       37.8       37.8      0.15
90%           32.7      32.7       32.7       32.7      0.01
100%           47.8      48.0       48.0       47.9      0.26
-------------- Averages for "Seagate160" (1GB/32MB, 3 iterations) --------------
Area (146.7GB)    Write MB/sec    Read MB/sec
0%             54.3            58.1   
10%             54.8            56.3   
20%             53.7            54.3   
30%             52.0            52.3   
40%             49.7            50.0   
50%             46.5            46.6   
60%             44.2            44.1   
70%             41.8            41.7   
80%             37.8            37.8   
90%             32.9            32.7   
100%             46.1            47.9   <== erroneous
Average write speed across the volume: 46.7MB/sec
Average read speed across the volume: 47.4MB/sec