DZ

deals expire in 6 hours unless noted
Search all deals…
View all as images…
DZ
SAVE $675
Dracast LED1000 Silver Series Bi-C…
SAVE $300
Sony a7R II Mirrorless
SAVE $150
Apple 13.3" MacBook Pro (Space Gray,…
SAVE $150
Apple 15.4" MacBook Pro Laptop Comput…
Apple 27" iMac with Retina 5K Display (Late 20…
Apple 21.5" iMac with Retina 4K Display (Late…
Apple 27" iMac with Retina 5K Display (Late 20…
SAVE $951
Zeiss 15mm f/2.8 Distagon T* ZF.2
SAVE $623
Zeiss 135mm f/2 Apo Sonnar T* ZF.2
SAVE $318
Zeiss 35mm f/2 Distagon T* ZE
DZ
SAVE $27
APC BE550G Back-UPS 550 8 Outlet S…
DZ
SAVE $10
Freehands Mens Unlined Fleece Glo…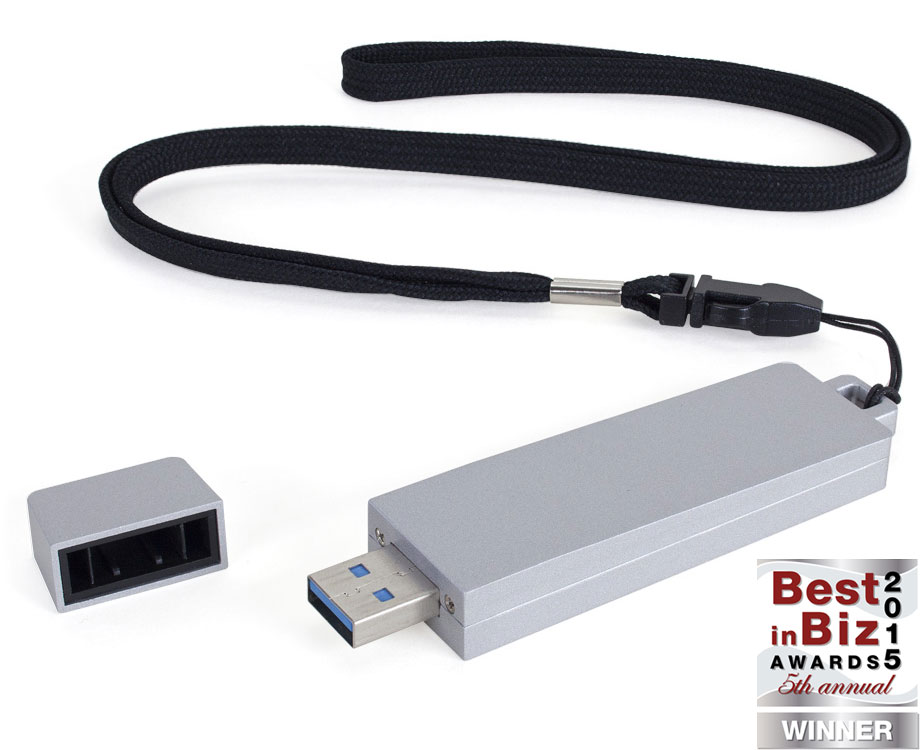 OWC 480GB Thumb Drive
only $270
What Lloyd uses in the field for a carry-around backup.
Fits just about anywhere, tough aluminum case.
Seagate 160GB Momentus 7200.2
The mid-2007-vintage 160GB Seagate Momentus 7200.2 is a dithering performer by comparison to 2008-vintage 320GB drives. See the results for the Hitachi 320GB Travelstar, which average about 40% faster.
If you have this drive or other vintage 2007 drive in your MacBook or MacBook Pro, upgrade it now to the Hitachi 320GB Travelstar for about $89 after rebate.
Raw data

Test mule: MacBook Pro (2007) 2.4GHz 
SATA hardware: FirmTek SeriTek/2SM2-E + NewerTech Voyager
Driver: Apple standard
Drive model: ST9160823AS

# test via eSATA
$ disktester run-area-test -i 3 -c 1M -t 1G  Seagate160
===  Monday, November 24, 2008 9:35:10 AM PT, volume "Seagate160" (148.7GB)  ===
------------ Write Details for "Seagate160" (1GB/32MB, 3 iterations) -----------
Area (146.7GB)    Slowest    Median    Fastest    Average    Range
0%           53.7      54.3       55.0       54.3      1.31
10%           54.5      54.9       55.0       54.8      0.48
20%           53.1      53.9       54.0       53.7      0.96
30%           51.7      52.0       52.4       52.0      0.64
40%           49.2      49.8       50.1       49.7      0.84
50%           46.1      46.5       46.9       46.5      0.75
60%           44.1      44.3       44.3       44.2      0.20
70%           41.7      41.8       41.8       41.8      0.13
80%           37.8      37.8       37.9       37.8      0.18
90%           32.9      32.9       32.9       32.9      0.02
100%           45.9      45.9       46.3       46.1      0.41
------------ Read Details for "Seagate160" (1GB/32MB, 3 iterations) ------------
Area (146.7GB)    Slowest    Median    Fastest    Average    Range
0%           58.0      58.0       58.4       58.1      0.38
10%           56.1      56.4       56.4       56.3      0.31
20%           54.1      54.3       54.3       54.3      0.24
30%           52.1      52.3       52.4       52.3      0.29
40%           49.8      50.1       50.1       50.0      0.28
50%           46.5      46.5       46.7       46.6      0.25
60%           44.0      44.2       44.2       44.1      0.19
70%           41.5      41.7       41.7       41.7      0.18
80%           37.7      37.8       37.8       37.8      0.15
90%           32.7      32.7       32.7       32.7      0.01
100%           47.8      48.0       48.0       47.9      0.26
-------------- Averages for "Seagate160" (1GB/32MB, 3 iterations) --------------
Area (146.7GB)    Write MB/sec    Read MB/sec
0%             54.3            58.1   
10%             54.8            56.3   
20%             53.7            54.3   
30%             52.0            52.3   
40%             49.7            50.0   
50%             46.5            46.6   
60%             44.2            44.1   
70%             41.8            41.7   
80%             37.8            37.8   
90%             32.9            32.7   
100%             46.1            47.9   <== erroneous
Average write speed across the volume: 46.7MB/sec
Average read speed across the volume: 47.4MB/sec