Today's Deal Zone...
Top deals pages...
Wishlist pages...
Search for deals...
$49 FREE ITEMS
SAVE $250
Apple 15.4" MacBook Pro with To…
$19 FREE ITEMS
SAVE $300
Apple 12.9" iPad Pro (Mid 2017,…
SAVE $218
Dracast LED500 Plus Series Dayl…
SAVE $110
Sennheiser PMX 684i In-Ear Neck…
SAVE $400
Sony a7R III Mirrorless
SAVE $50
Samsung 2TB T5 Portable Solid-S…
SAVE $70
Samsung 1TB T5 Portable Solid-S…
SAVE $400
Apple 12" MacBook (Mid 2017, Go…
View all 39 deals…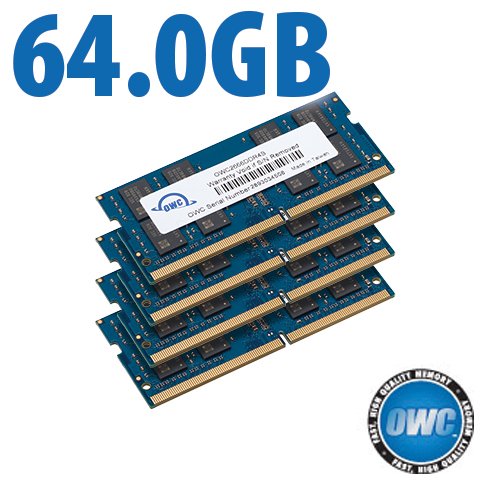 Seagate 1TB Barracuda ES_2
The Seagate 1TB Barracuda ES.2 is an enterprise-class drive, performing well singly or in a striped RAID. It was a solid performer in Photoshop tests, though not as fast as the Western Digital RE3. Six of these internal to my Mac Pro have provided flawless operation.
Like other Seagate models, partitioning and/or creating new volumes sometimes takes curiously long compared to Western Digital or Hitachi drives (easily 5X to 10X as long). This true on the Mac Pro and on the MacBook Pro (different hardware). However, once initialized it works without a hitch.
The ES.2 is very quiet, with head seeks barely audible.
CAUTION: see notes on Seagate drive failures (many models).
Raw data

Test mule: MacPro quad-core 3.0GHz
SATA card: Sonnet E4P
Enclosure: FirmTek SeriTek 2eEN4
Driver: SoftRAID 3.6.7
Drive model: ST31000340NS
Date code: 09183
Firmware: SN05
Site code: KRATSG

# single drive
$ disktester run-area-test -i 3 -c 1M -t 1G  SeagateES_2
==  Tuesday, November 25, 2008 10:45:08 PM PT, volume "SeagateES_2" (931.2GB)  =
------------ Write Details for "SeagateES_2" (1GB/1MB, 3 iterations) -----------
Area (929.1GB)    Slowest    Median    Fastest    Average    Range
0%          102.6      104.0     104.3      103.6      1.75
10%          102.6      104.2     104.3      103.7      1.66
20%          100.2      101.8     101.8      101.3      1.61
30%           99.5      100.7     101.1      100.4      1.55
40%           93.1       94.3      94.3       93.9      1.21
50%           89.2       90.2      90.3       89.9      1.07
60%           81.6       81.9      82.6       82.0      0.95
70%           75.6       75.6      75.8       75.7      0.13
80%           68.7       68.8      69.0       68.8      0.23
90%           61.5       61.6      61.6       61.5      0.11
100%           52.1       52.1      52.1       52.1      0.03
------------ Read Details for "SeagateES_2" (1GB/1MB, 3 iterations) ------------
Area (929.1GB)    Slowest    Median    Fastest    Average    Range
0%          102.6      103.6     103.7      103.3      1.13
10%          103.5      104.1     104.1      103.9      0.53
20%          100.8      101.3     101.4      101.2      0.66
30%           99.9      101.0     101.0      100.6      1.15
40%           93.5       94.1      94.2       93.9      0.64
50%           89.4       89.7      90.4       89.8      1.05
60%           81.2       82.7      82.7       82.2      1.58
70%           75.1       75.5      75.6       75.4      0.46
80%           67.9       68.7      68.7       68.5      0.84
90%           61.4       61.5      61.5       61.5      0.18
100%           52.2       52.3      52.5       52.3      0.36
-------------- Averages for "SeagateES_2" (1GB/1MB, 3 iterations) --------------
Area (929.1GB)    Write MB/sec    Read MB/sec
0%             103.6          103.3   
10%             103.7          103.9   
20%             101.3          101.2   
30%             100.4          100.6   
40%              93.9           93.9   
50%              89.9           89.8   
60%              82.0           82.2   
70%              75.7           75.4   
80%              68.8           68.5   
90%              61.5           61.5   
100%              52.1           52.3   
Average write speed across the volume: 84.8MB/sec
Average read speed across the volume: 84.8MB/sec
# 4-drive stripe
$ disktester run-area-test -i 3 -c 1M -t 4G  sg4
=======  Friday, November 14, 2008 9:20:34 PM PT, volume "sg4" (3.64TB)  =======
---------------- Write Details for "sg4" (4GB/1MB, 3 iterations) ---------------
Area (3.63TB)    Slowest    Median    Fastest    Average    Range
0%          384        393       394        390      10.06
10%          395        405       406        402      11.55
20%          384        385       393        387       9.81
30%          386        392       393        390       7.05
40%          356        357       363        358       6.72
50%          342        348       348        346       5.94
60%          318        319       324        320       6.15
70%          295        296       297        296       1.38
80%          266        267       267        266       0.15
90%          241        241       242        241       1.15
100%          202        203       205        203       2.99
---------------- Read Details for "sg4" (4GB/1MB, 3 iterations) ----------------
Area (3.63TB)    Slowest    Median    Fastest    Average    Range
0%          385        390       390        388       5.26
10%          394        402       403        400       8.32
20%          364        388       392        381      28.41
30%          385        387       389        387       4.36
40%          360        361       362        361       2.65
50%          330        348       348        342      18.81
60%          321        322       323        322       2.77
70%          285        291       292        289       6.60
80%          262        262       262        262       0.56
90%          238        239       239        239       1.27
100%          197        200       202        200       5.00
------------------ Averages for "sg4" (4GB/1MB, 3 iterations) ------------------
Area (3.63TB)    Write MB/sec    Read MB/sec
0%             390            388    
10%             402            400    
20%             387            381    
30%             390            387    
40%             358            361    
50%             346            342    
60%             320            322    
70%             296            289    
80%             266            262    
90%             241            239    
100%             203            200    
Average write speed across the volume: 327MB/sec
Average read speed across the volume: 325MB/sec