Keyboard Shortcuts
In System Preferences, the Keyboard control panel lets you set up shortcuts that apply globally. Some of them are pre-assigned, but all can be changed.
An incredibly useful shortcut that I use frequently each and every day is Move focus to next window in application. I prefer to set this shortcuts to cmd ` (command key plus the backquote character), because that combination is relatively easy to type with one hand.
I also like to turn off a lot of shortcuts, like those for Universal Access, because I don't use them, and they can interfere with shortcuts in other programs.
OWC Thunderbolt 3 Dock
Ideal for any Mac with Thunderbolt 3
Dual Thunderbolt 3 ports
USB 3 • USB-C
Gigabit Ethernet
5K and 4K display support plus Mini Display Port
Analog sound in/out and Optical sound out
Works on any Mac with Thunderbolt 3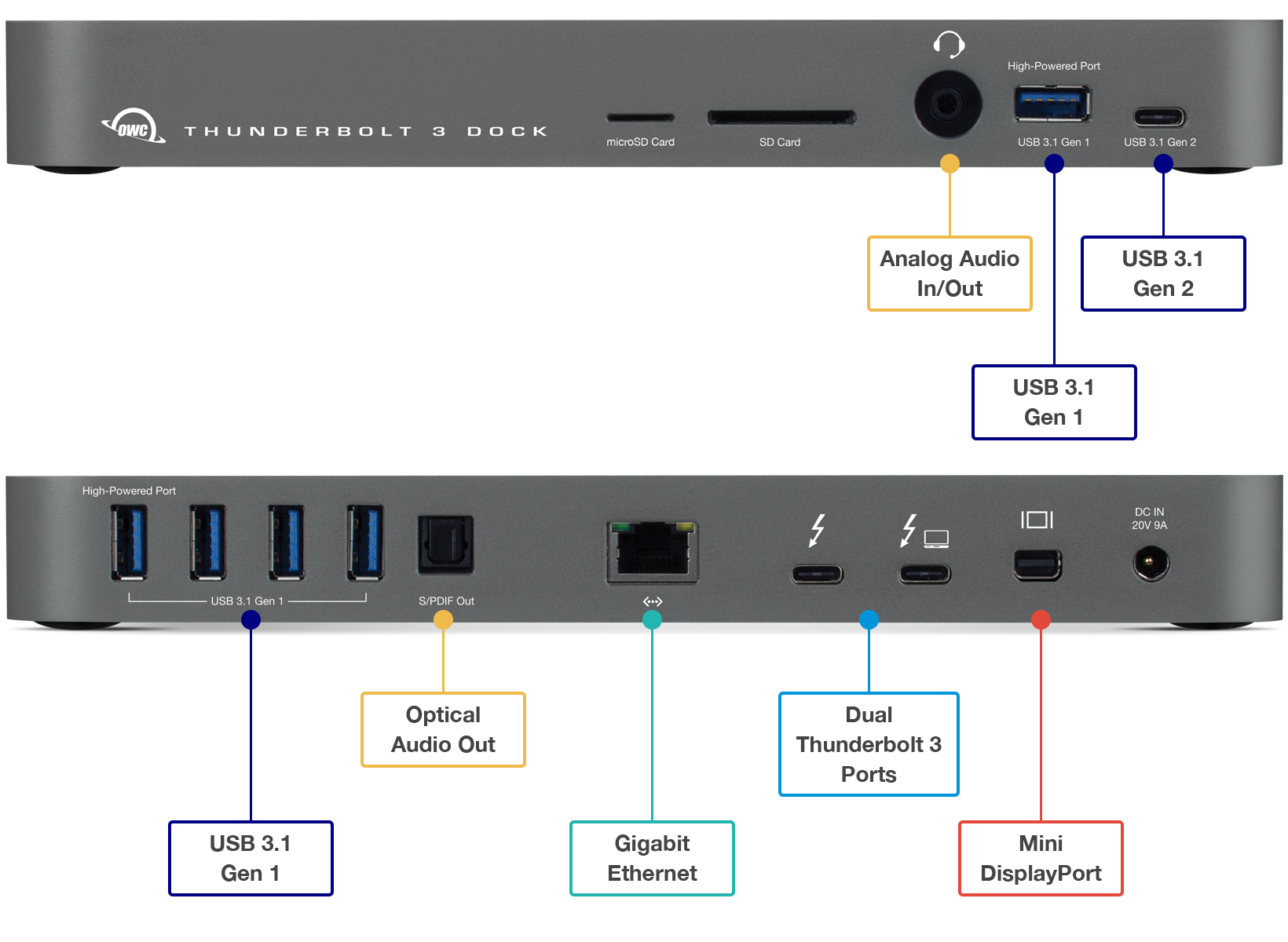 Hard drives or SSD.
Hard drives or SSD.