Hard drives or SSD.
Prefer Wired Internet; Avoid Wireless Internet
Advanced topic. But highly recommended.
A wireless internet connection is a bad idea for security. Whenever possible, disable wireless everything, and use a wired connection (ethernet).
If you must use wireless internet, change the admin password on the wireless router. When I travel, I can drive around until I find an unsecured network and use it for internet access (convenient). Promiscuous wireless is like promiscuous sex— not a good idea.
How to configure your particular wireless router varies by brand, but can be done with most internet services without much difficulty.
OWC Thunderbolt 3 Dock
Ideal for any Mac with Thunderbolt 3
Dual Thunderbolt 3 ports
USB 3 • USB-C
Gigabit Ethernet
5K and 4K display support plus Mini Display Port
Analog sound in/out and Optical sound out
Works on any Mac with Thunderbolt 3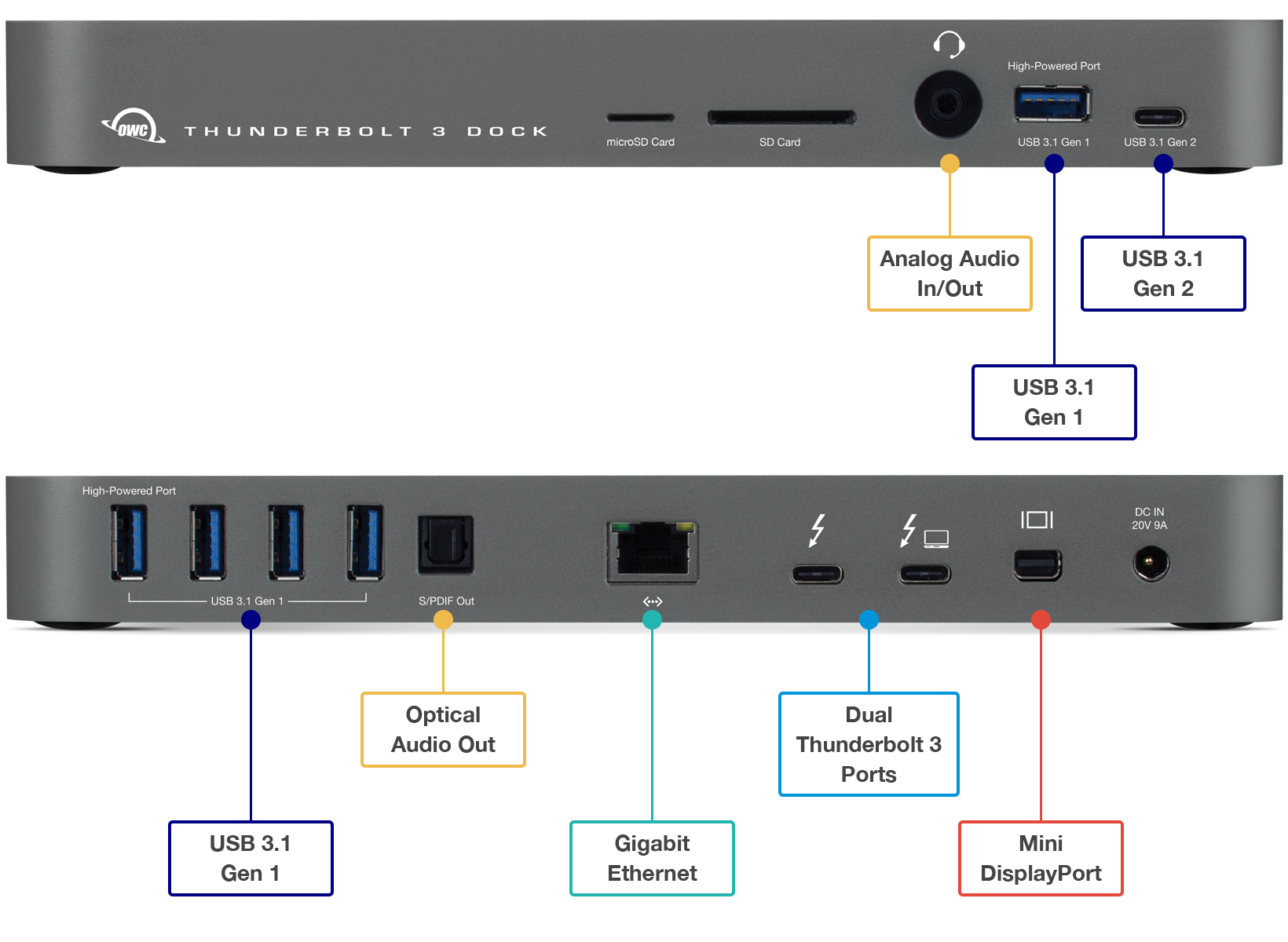 Hard drives or SSD.