Today's Deal Zone...
Top deals pages...
Wishlist pages...
Search for deals...
SKU ADCCPP12GCK
$9 FREE ITEMS
DZ
SAVE $500
Samsung Galaxy Note9 SM-N960…
DZ
SAVE $13
JarvMobile 10,000mAh Wireles…
$49 FREE ITEMS
SAVE $250
Apple 15.4" MacBook Pro with To…
$19 FREE ITEMS
SAVE $300
Apple 12.9" iPad Pro (Mid 2017,…
SAVE $218
Dracast LED500 Plus Series Dayl…
SAVE $110
Sennheiser PMX 684i In-Ear Neck…
SAVE $400
Sony a7R III Mirrorless
View all 42 deals…
64GB for iMac 5K
2017 or 2019 models
$550 savings vs Apple!
64GB costs *less* than 32GB Apple!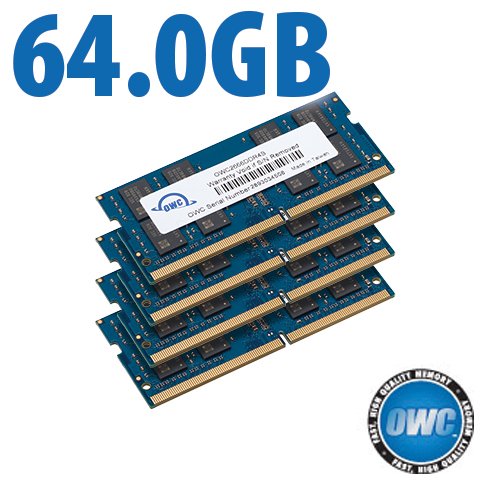 MacBook Pro eSATA with Mercury Extreme SSD
The 200GB OWC Mercury Extreme solid state drive (SSD) is as fast as it gets for any single device, so these graphs represent the fastest possible results you'll get with eSATA on the MacBook Pro with any single drive.
Analysis
Read performance is fast with the OWC Slim and Sonnet Tempo Pro, but the Sonnet Edge lags considerably, though still much faster than Firewire 800.
Since the drive itself is capable of ~260MB/sec for reads and writes, it's clear that the ExpressCard/34 slot itself is responsible for the slowdown.
Write performance has always been impaired with eSATA through the ExpressCard/34 slot, and runs here at less than half the potential speed (260MB/sec) of the OWC Mercury Extreme SSD. Still, it's much faster than Firewire 800.
B&H Deal Zone

•

Deals by Brand/Category/Savings


Deals expire in

106 min

unless noted. Certain deals may last longer.