Today's Deal Zone...
Top deals pages...
Wishlist pages...
Search for deals...
SAVE $1000
Sony a9 Mirrorless
SAVE $300
Apple 15.4" MacBook Pro with To…
SAVE $1200
Apple 15.4" MacBook Pro with To…
SAVE $600
Apple 15.4" MacBook Pro with To…
SAVE $600
Sony A8F-Series 65"-Class HDR U…
SAVE $400
Sony X900F Series 65"-Class HDR…
SAVE $400
Sony X830F Series 70"-Class HDR…
SAVE $800
LG C8PUA Series 65"-Class HDR U…
View all 45 deals…
Which Mac and Why?
Protect your data with fast storage and backup.
Don't buy lower performance for more money!
Diglloyd consulting starts you out on solid footing. 🖥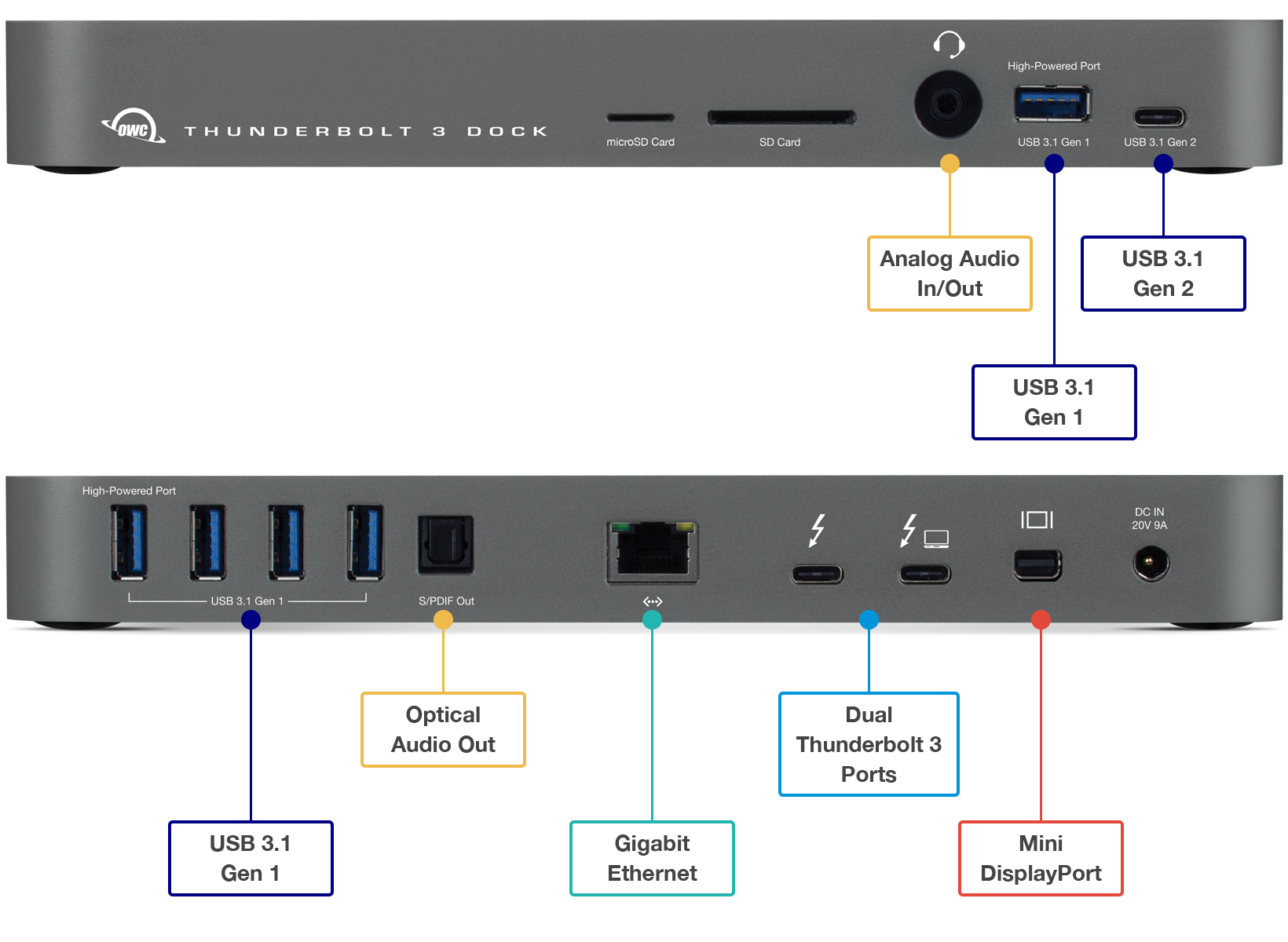 OWC Thunderbolt 3 Dock
Must-have expansion for iMac/MacBook Pro/Mac mini
Thunderbolt 3 • USB 3 • USB-C • Gigabit Ethernet • Dual Thunderbolt 3 Ports
4K Support • Mini Display Port • Analog sound in/out • Optical sound out

Works on any Mac with Thunderbolt 3
Sequential Speed of Large Transfers with SSDs
Thunderbay Mini configurations start at about $379 without drives. Thunderbay Mini RAID-5 edition also available.
MPG tested the throughput of the OWC Thunderbay 4 Mini using DiskTester run-sequential-suite on a late 2013 MacBook Pro Retina (Thunderbolt 2).
SSDs: OWC Mercury Extreme Pro 6G.
Large transfers
disktester fill-volume --xfer 128M
64K stripe size.
Shown below are four SSDs configured three different ways: RAID-0 stripe, RAID-5, RAID 1+0. Speeds are throughput through the OS X file system, as a an application would do.
SoftRAID 5 delivers an outstanding performance using four SSDs no matter which type of RAID is used. The highest performance is RAID-0 (striping), then RAID-5 (striping with parity) and then RAID 1+0 (striped mirrors).