Today's Deal Zone...
Top deals pages...
Wishlist pages...
Search for deals...
SAVE $1000
Sony a9 Mirrorless
SAVE $300
Apple 15.4" MacBook Pro with To…
SAVE $1200
Apple 15.4" MacBook Pro with To…
SAVE $600
Apple 15.4" MacBook Pro with To…
SAVE $600
Sony A8F-Series 65"-Class HDR U…
SAVE $400
Sony X900F Series 65"-Class HDR…
SAVE $400
Sony X830F Series 70"-Class HDR…
SAVE $800
LG C8PUA Series 65"-Class HDR U…
View all 45 deals…
Which Mac and Why?
Protect your data with fast storage and backup.
Don't buy lower performance for more money!
Diglloyd consulting starts you out on solid footing. 🖥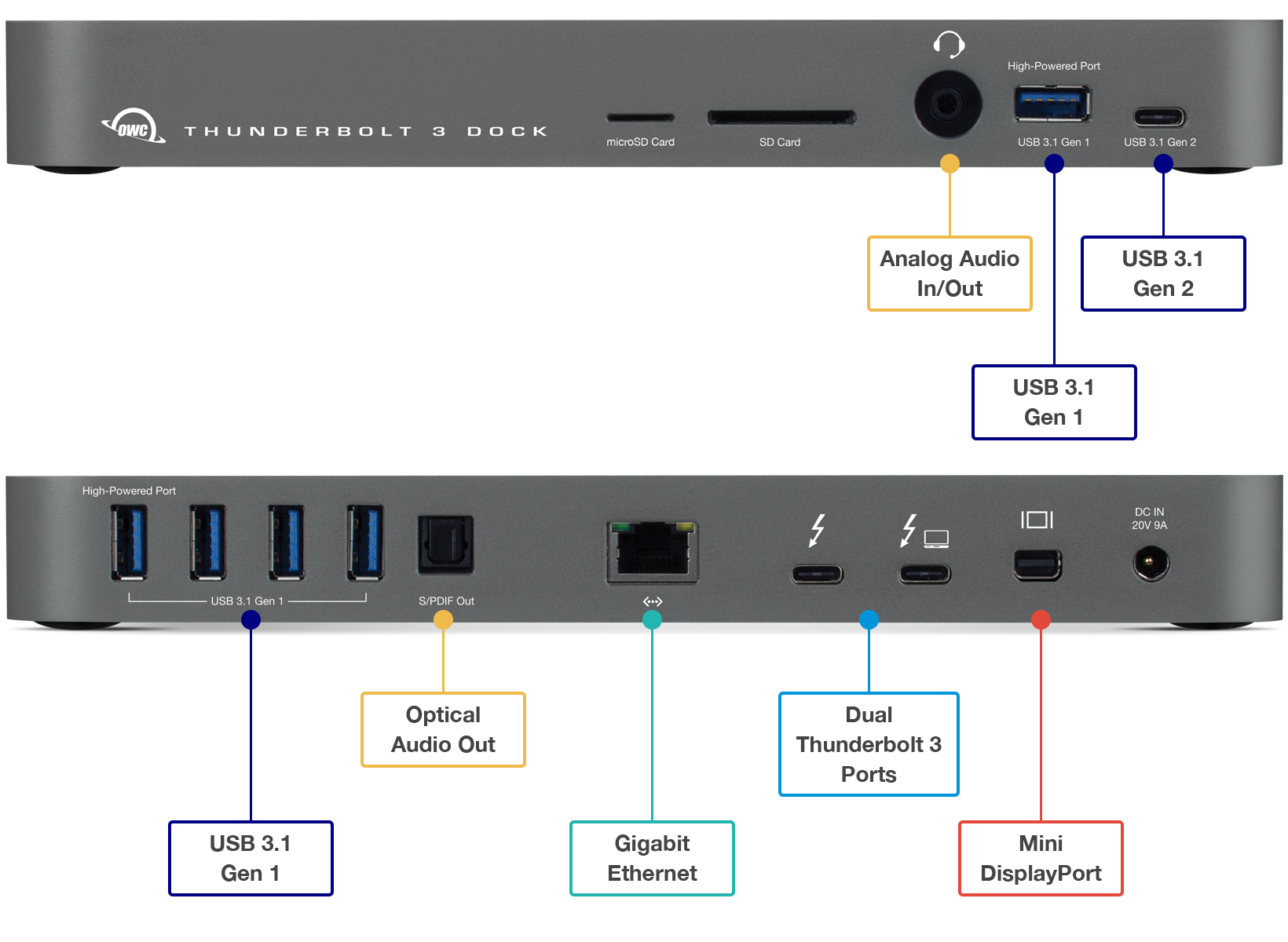 OWC Thunderbolt 3 Dock
Must-have expansion for iMac/MacBook Pro/Mac mini
Thunderbolt 3 • USB 3 • USB-C • Gigabit Ethernet • Dual Thunderbolt 3 Ports
4K Support • Mini Display Port • Analog sound in/out • Optical sound out

Works on any Mac with Thunderbolt 3
Thunderbay Mini with SSDs as a Photoshop Scratch Disk
Thunderbay Mini configurations start at about $379 without drives. Thunderbay Mini RAID-5 edition also available.
MPG tested the real-world speed using Photoshop CC 2014 with the diglloydHuge benchmark.
The diglloyd Huge benchmark uses a mix of the core Photoshop operations with a file size that requires about 56GB of memory usage in Photoshop.
With only 16GB of memory in the MacBook Pro Retina (the max), performance depends mainly on the speed of the Photoshop scratch drive.
The built-in 1TB SSD on the MacBook Pro Retina is a very fast SSD. But as shown, a 4-drive SSD stripe in the OWC Thunderbay Mini is significantly faster for Photoshop than the Apple 1TB SSD, a result strongly suggested by the very high bandwidth seen in other tests. A RAID-5 fault-tolerant configuration delivers very good performance, though at a lower level than the other two.
Speed and capacity
Photoshop users with maxed-out memory or anyone looking for maximum I/O speed will find the Thunderbay Mini with OWC Extreme Pro 6G SSDs an attractive solution, both for speed and higher capacity.
As a RAID-0 stripe setup, the Thunderbay Mini has lots of capacity range:
4 X 240GB = 960 GB (largest Apple SSD in any Mac, deeming it "1TB")
4 X 480GB = 1.92 TB
4 X 960GB = 3.84 TB
Multiply the above numbers by 0.75 for a RAID-5 configuration (one drive is used as parity).