B&H Pays the sales tax!
Today's Deal Zone...
Top deals pages...
Wishlist pages...
Search for deals...
SAVE $700
Apple 27" iMac with Retina 5K D…
$6 FREE ITEMS
SAVE $250
Sigma 35mm f/1.4 DG HSM Art
SAVE $400
Apple 21.5" iMac with Retina 4K…
SAVE $450
Apple 21.5" iMac with Retina 4K…
SAVE $50
Samsung S32D850T 32" Widescreen…
$246 FREE ITEMS
SAVE $600
Nikon Z 7 Mirrorless
SAVE $600
Sony a7R III Mirrorless
$16 FREE ITEMS
SAVE $610
Canon 18x50 IS Image Stabilized…
View all 37 deals…
PLEASE buy at B&H via this site to support Lloyd's reviews!
Mac Pro Westmere Ordering Tips: What to Get and What to Skip
Save yourself a bundle, and get a better machine.
You can also get an MPG Pro Workstation for a pre-configured and pre-tested Beast.
Memory
Get the minimum from Apple when ordering (because it's ultra expensive), then upgrade. See the Memory page. I use about 100GB of OWC memory in my various Macs.
Hard drives
Get the cheapest drive when ordering, remove it, then stuff in four (4) 2TB Hitachi 7K2000 or 2TB Western Digital Caviar Black drives.
Use a solid state drive for a boot drive in the lower optical bay (not just any SSD, this one).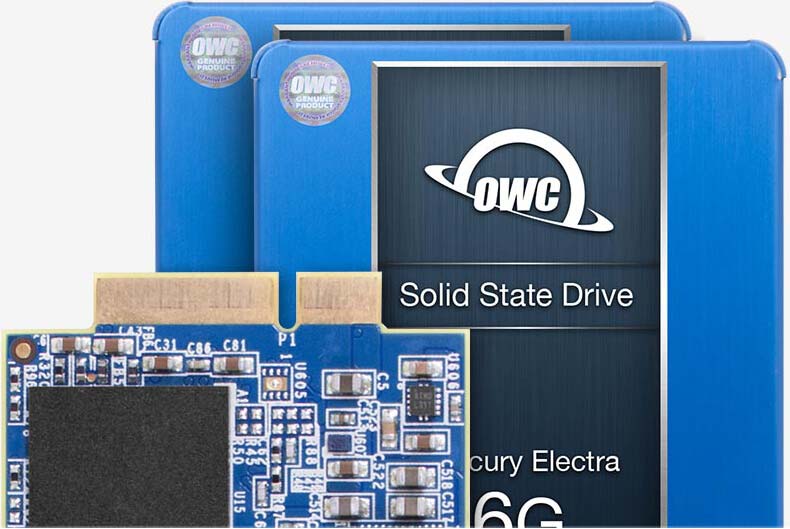 Solid state drive
See this page.
RAID
You do not need a hardware RAID card (unless you really need it—and you know who you are if you do.
The use of software RAID using Disk Utility or SoftRAID 4 is the right solution for most every photographer.
Video card
See this Hits and Misses page for details on video cards.
Most users will find the base video card incredibly fast. Very few users benefit from the "faster" card.
Hard drives or SSD.