Today's Deal Zone...
Top deals pages...
Wishlist pages...
Search for deals...
SAVE $1000
Sony a9 Mirrorless
SAVE $300
Apple 15.4" MacBook Pro with To…
SAVE $1200
Apple 15.4" MacBook Pro with To…
SAVE $600
Apple 15.4" MacBook Pro with To…
SAVE $600
Sony A8F-Series 65"-Class HDR U…
SAVE $400
Sony X900F Series 65"-Class HDR…
SAVE $400
Sony X830F Series 70"-Class HDR…
SAVE $800
LG C8PUA Series 65"-Class HDR U…
View all 45 deals…
Which Mac and Why?
Protect your data with fast storage and backup.
Don't buy lower performance for more money!
Diglloyd consulting starts you out on solid footing. 🖥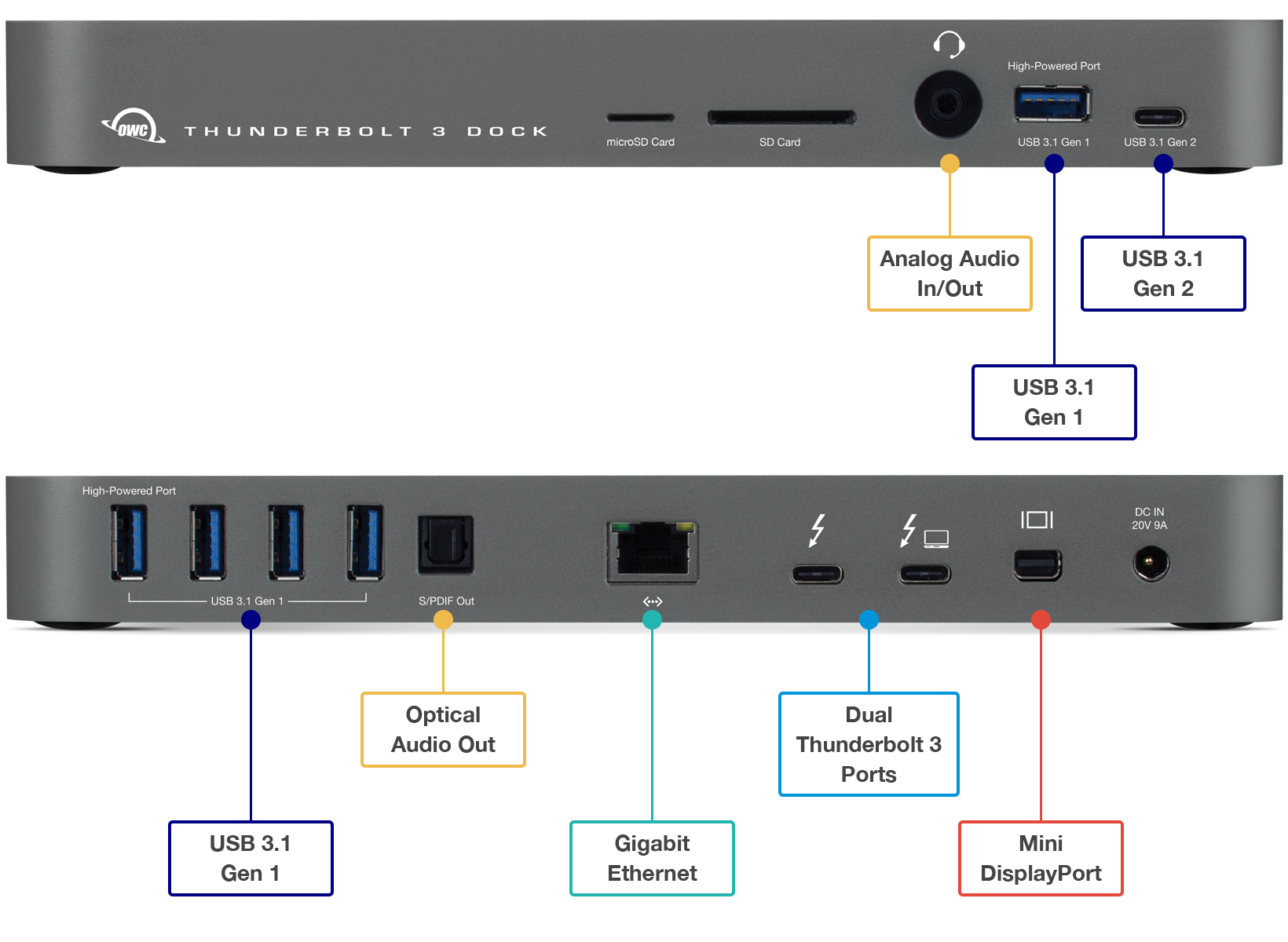 OWC Thunderbolt 3 Dock
Must-have expansion for iMac/MacBook Pro/Mac mini
Thunderbolt 3 • USB 3 • USB-C • Gigabit Ethernet • Dual Thunderbolt 3 Ports
4K Support • Mini Display Port • Analog sound in/out • Optical sound out

Works on any Mac with Thunderbolt 3
Mac Pro Westmere How Much Memory and Where to Buy
In a most disappointing but very Apple fashion, there are still only 4 memory slots on the single processor model, and 8 slots on the dual processor model. Since other motherboards have 12 or 16 slots, this isn't so great, especially given the very high cost of the Mac Pro (semi pro?).
Which speed memory?
The Westmere CPUs specify 1333MHz memory. Here's a summary:
2.4GHz, 2.8GHz, 3.2GHz use 1066MHz memory ("even" processor speeds)
2.66Ghz, 2.93Ghz 3.33Ghz use 1333MHz memory ("oddball processor speeds")
The 3.33GHz 6-core model specifies 1333MHz memory. However, I installed the OWC 4GB 1066MHz modules in it, and it worked like a charm. This could save you a ton of money if you already own 4GB or 8GB modules. My measurement of the memory bandwidth showed only a small difference in memory bandwidth—about 10%—not to be confused with real-world performance, for which I measured no difference at all.
How much memory
Top memory performance (by a few percent speed on real tasks) is realized with triple channel memory by sticking with 3 modules or 6 modules. However, if you run low on memory, the benefits additional modules greatly outweigh the very small performance hit, so don't worry about module count too much.
Most users are very well served by 12GB. Even 8GB can work, but it can easily be right at the limit of what is needed for serious use, so I strongly recommend going straight to 12GB. Using 24GB or more doesn't hurt, but very few users need that much.
Number of Memory Slots
Recommended Configurations
Single processor (4 or 6 cores)
4

12GB as 3 X 4GB
24GB as 3 X 8GB

OR for future expansion: 2 X 8GB modules

Dual processor (8 or 12 cores)
8
12GB as 6 X 2GB
24GB as 6 X 4GB
48GB as 6 X 8GB
Memory sources
I don't want to fool around with memory— I want the best quality at a reasonable price, Read my thoughts in Memory Upgrades — How Does Your Vendor Test?.
No vendor has 100% fail-safe memory, so for such a a major investment as a Mac Pro system, you might want to test your entire system reliability using diglloydTools MemoryTester.