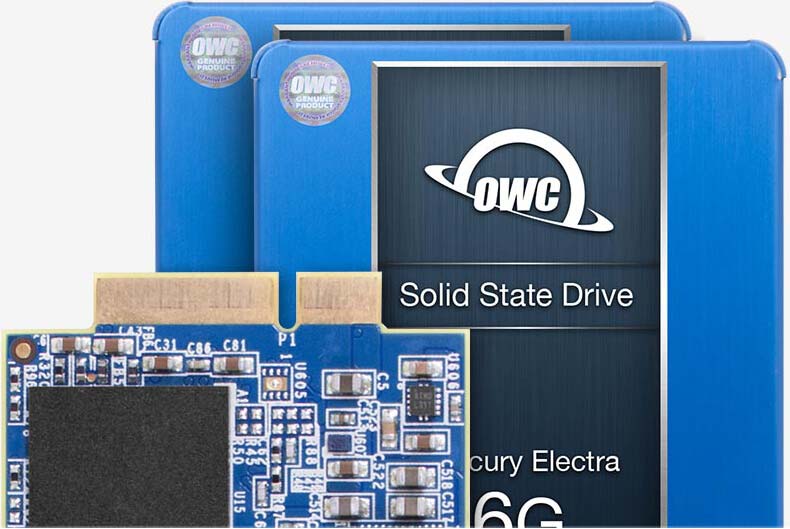 OWC Easy SSD Upgrade Guide
MacBook Pro and MacBook Air
iMac, Mac Pro, MacMini, more!
Apple 27" iMac with Retina 5K Display (Late 2015)
$3499

FREE SHIPPING

B&H Deal of the day

|

Deals of the week

|

Deals by brand or category...
Mac Pro Westmere Performance with Adobe After Effects
See test machine configuration.
Rob-Art over at barefeats.com sent me his Adobe After Effects test project.
Adobe After Effects is configurable as to how many CPU cores it uses, and this interacts with the available memory. For this test, I set the number of cores to be the same as the number of hardware cores (not useless virtual cores) e.g., 6 cores on the 2010 Mac Pro 3.33GHz, etc. All the Mac Pros had 3GB allocated per core, except that the iMac had 2GB (or I would not have been able to use 4 cores).
The 6-core 3.33GHz Mac Pro beats out the 8-core 2.4Ghz Mac Pro by a hair, exactly as the math predicts in Optimizing Adobe After Effects.
After Effects apparently does not scale perfectly beyond 8 cores; the time for the 12-core machine ought to be half that of the 6-core Mac Pro (74 => 37 seconds). Instead we see 40 seconds. Still, that is a very welcome improvement equivalent to about 11 cores scaled perfectly— excellent for so many cores.
Note that swapping the Radeon HD 5770 for the faster 5870 had no effect on performance.
CPU core usage
See Optimizing Adobe After Effects.
B&H Photo Daily Deal...
Benro TAC008ABR0 Active Aluminum Tripod with BR0E Ball Head
$30,

save $40 = 57% off
Deals of the week...
or
Deals by brand or category...

ends in about 3 hours