Today's Deal Zone...
Top deals pages...
Wishlist pages...
Search for deals...
SAVE $1000
Sony a9 Mirrorless
SAVE $300
Apple 15.4" MacBook Pro with To…
SAVE $1200
Apple 15.4" MacBook Pro with To…
SAVE $600
Apple 15.4" MacBook Pro with To…
SAVE $600
Sony A8F-Series 65"-Class HDR U…
SAVE $400
Sony X900F Series 65"-Class HDR…
SAVE $400
Sony X830F Series 70"-Class HDR…
SAVE $800
LG C8PUA Series 65"-Class HDR U…
View all 37 deals…
Which Mac and Why?
Protect your data with fast storage and backup.
Don't buy lower performance for more money!
Diglloyd consulting starts you out on solid footing. 🖥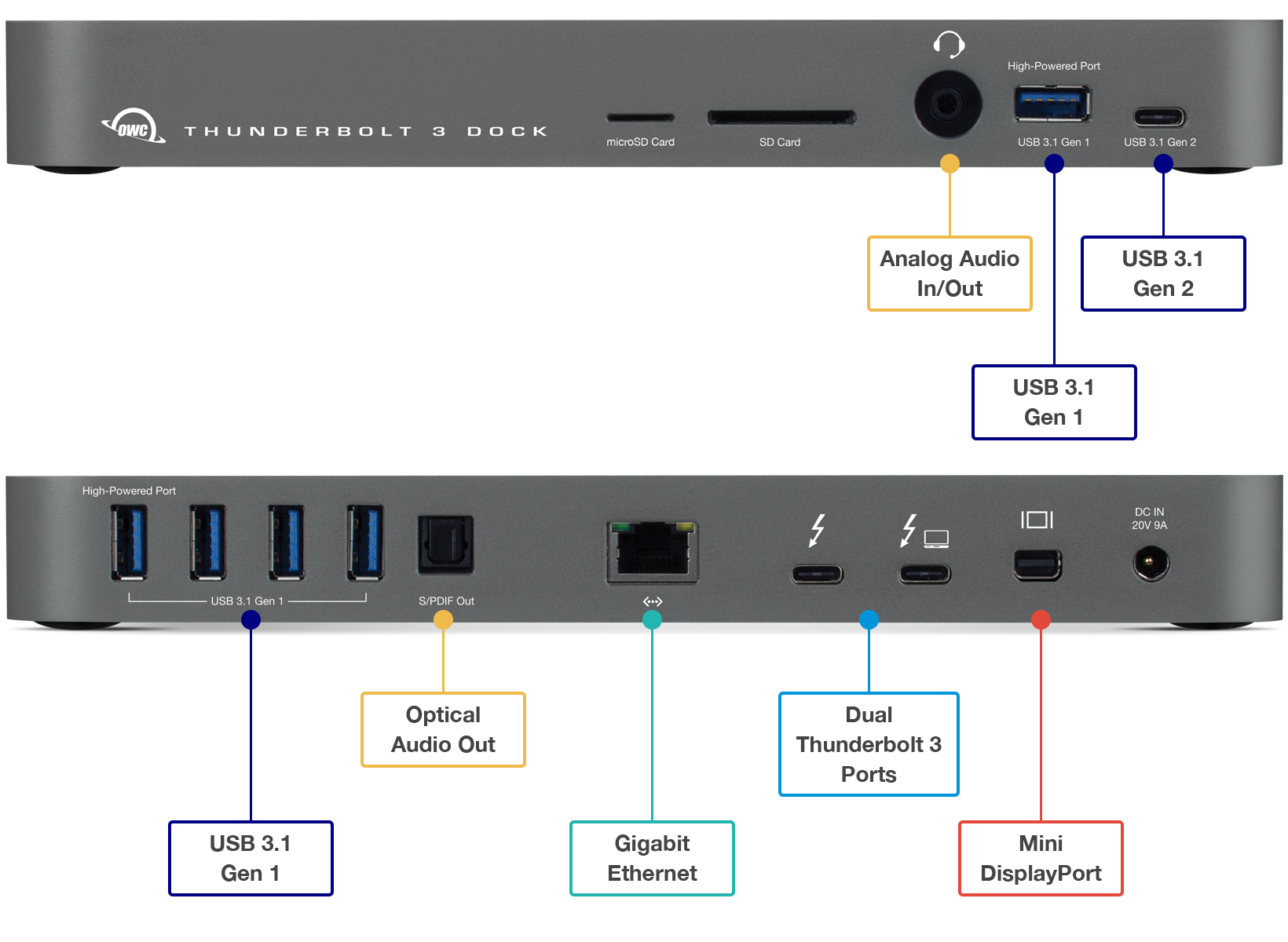 OWC Thunderbolt 3 Dock
Must-have expansion for iMac/MacBook Pro/Mac mini
Thunderbolt 3 • USB 3 • USB-C • Gigabit Ethernet • Dual Thunderbolt 3 Ports
4K Support • Mini Display Port • Analog sound in/out • Optical sound out

Works on any Mac with Thunderbolt 3
Mac OS X Support for SSD TRIM
TRIM is a solid state drive (SSD) feature that turns marginal designs into usable drives. In essence, it's a command that tells a drive "clean up your internal mess".
With the 2011 MacBook Pro, the Apple System Profiler has no inserted a TRIM Support line in its drive features list (see below).
A line of text indicating that TRIM support is present has nothing to do with whether the OS supports using TRIM, which remains an open question. And a well designed drive doesn't need TRIM, more on that below.
It's quite possible that Apple has intentionally restricted TRIM support (whatever that actually means in OS X) to Apple brand solid state drives. Whether other brands will be supported is very much an open question.
Curiously, Apple's Disk Utility makes no mention of TRIM in Mac OS X 10.6.6, on the same system:
TRIM vs solid design
Why would you want an SSD that cannot work reliably (maintain its performance) without regular tune-ups? To get a fast drive (to save yourself time) so that you can waste your time maintaining it? It's self-defeating.
I use solutions that start fast and stay that way, which is why I use the OWC Mercury Extreme Pro or Pro RE, based on the Sandforce controller. See my Severe Duty Test.
The Mercury Extreme Pro (RE or non-RE) SSDs have not let me down in nearly a year of use, including a 3-way RAID-0 stripe (a much more punishing usage than a single SSD), and multiple other single SSD drives. No maintenance, no wasted time, which is exactly how it should be. I am not interested in science fair designs.
Note that while the OWC Mercury Extreme Pro drives do have TRIM support (but don't need it to be used), the Apple System Profiler doesn't work correctly, saying "No" for TRIM Support. That is a bug in the Apple System Profiler.