√ No more slow and noisy hard drives!
RAW to TIF With RAW Developer
Batch export of 128 Canon 21-megapixel CR2 RAW files to TIF.
RAW Developer version 1.9.0 is very well written to take advantage of multiple CPU cores.
Similar to the Lightroom 3 results, the 2011 MacBook Pro is breathing hot on the heels of the 3.33GHz 6-core Mac Pro, and it easily beats the 2.8GHz Mac Pro.
The 2010 MacBook Pro take 184% longer than the 2011 model. The reason for this disparity is unclear. A 100% difference is plausible, but perhaps the extra cache memory on the 2011 MacBook Pro helps.
Test machines used my preferred SSDs, see the test configuration. Hard drive users will see slightly degraded results over those shown here.
OWC Thunderbolt 3 Dock
Ideal for any Mac with Thunderbolt 3
Dual Thunderbolt 3 ports
USB 3 • USB-C
Gigabit Ethernet
5K and 4K display support plus Mini Display Port
Analog sound in/out and Optical sound out
Works on any Mac with Thunderbolt 3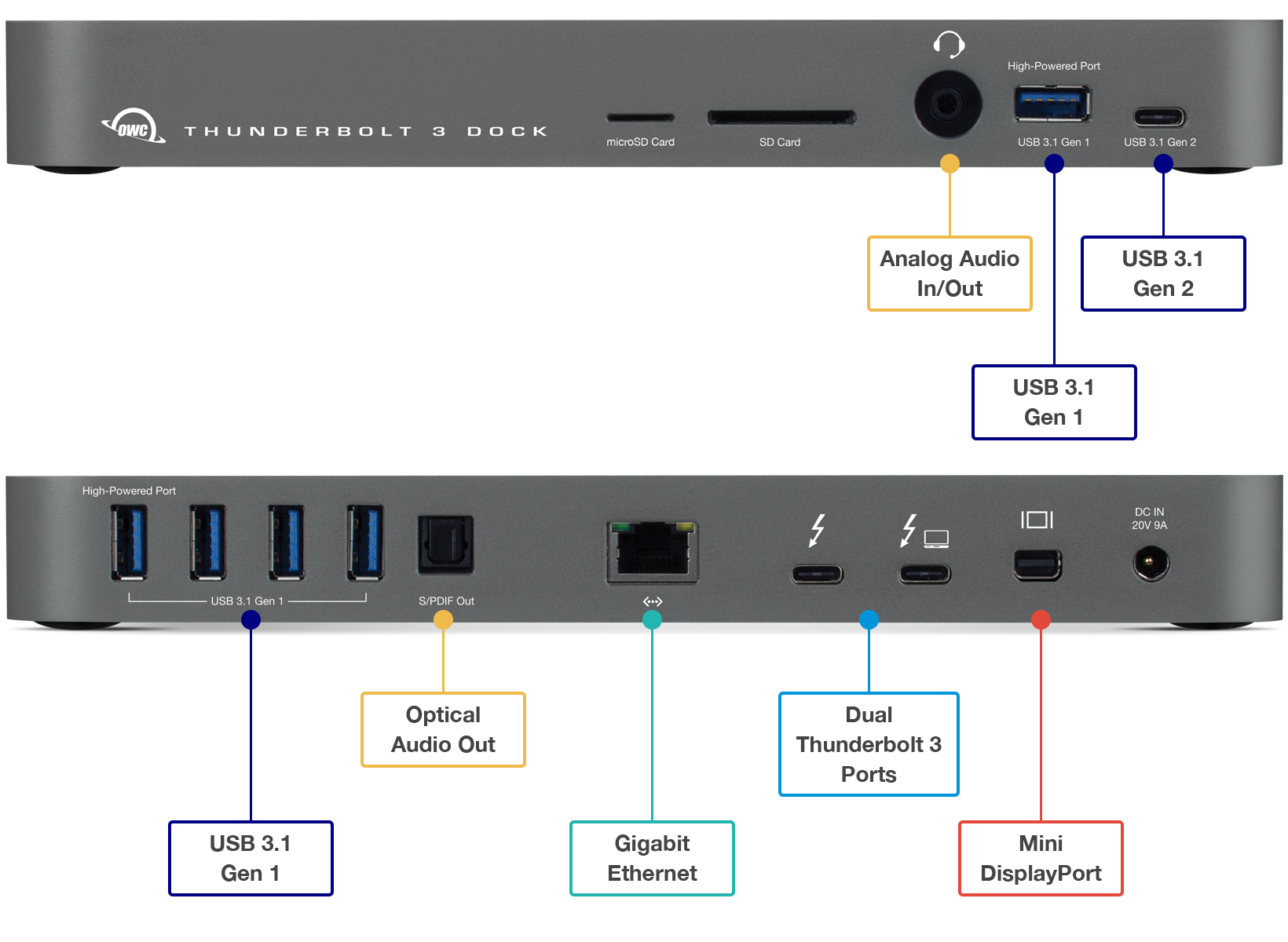 Hard drives or SSD.
Hard drives or SSD.