Today's Deal Zone...
Top deals pages...
Wishlist pages...
Search for deals...
$49 FREE ITEMS
SAVE $250
Apple 15.4" MacBook Pro with To…
$19 FREE ITEMS
SAVE $300
Apple 12.9" iPad Pro (Mid 2017,…
SAVE $218
Dracast LED500 Plus Series Dayl…
SAVE $110
Sennheiser PMX 684i In-Ear Neck…
SAVE $400
Sony a7R III Mirrorless
SAVE $50
Samsung 2TB T5 Portable Solid-S…
SAVE $70
Samsung 1TB T5 Portable Solid-S…
View all 41 deals…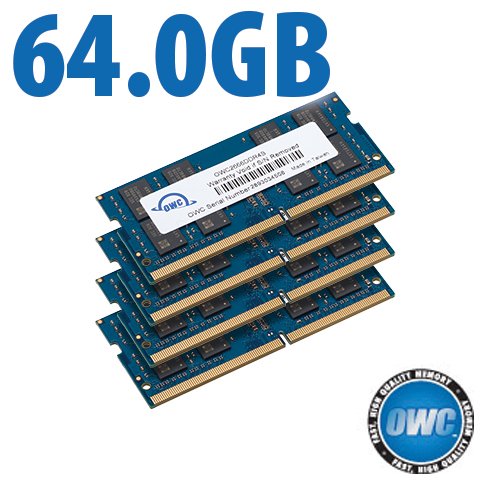 MemoryTester Memory Performance
These tests use the MemoryTester 'compute' command. MemoryTester is part of diglloydTools.
This is a pure memory access test. Speed is thus a function of memory bandwidth, which is a function of memory speed and channels, and the memory controller.
Both the MacBook Pro 2.3GHz and Mac Pro 3.33GHz uses 1333MHz memory, but the Mac Pro with 3 modules uses triple-channel memory (dual channel with 2 or 4 modules), whereas the MacBook Pro uses two modules for dual-channel memory. So the Mac Pro always wins on memory bandwidth.
The 2.3GHz MacBook Pro actually runs slightly faster for one CPU thread (perhaps due to a slighty higher Turbo Boost speed), but for two threads or more, its memory access speed is about 17% slower, consistent with the performance seen on a variety of tests in this review.